As unbelievable as it sounds, 2020 has come to an end. We've all had our ups and downs, as individuals and as collectives. It's always nice to look back and see what we've been through, the mistakes made, and lessons learned. So, that's precisely what we intend to do in this article! Join us on the journey through all the changes we made in ActiveCollab in 2020. Ready, set, go!
Collapsible sidebar
Such a tiny yet powerful tweak! We can't even imagine what the menu looked like before anymore.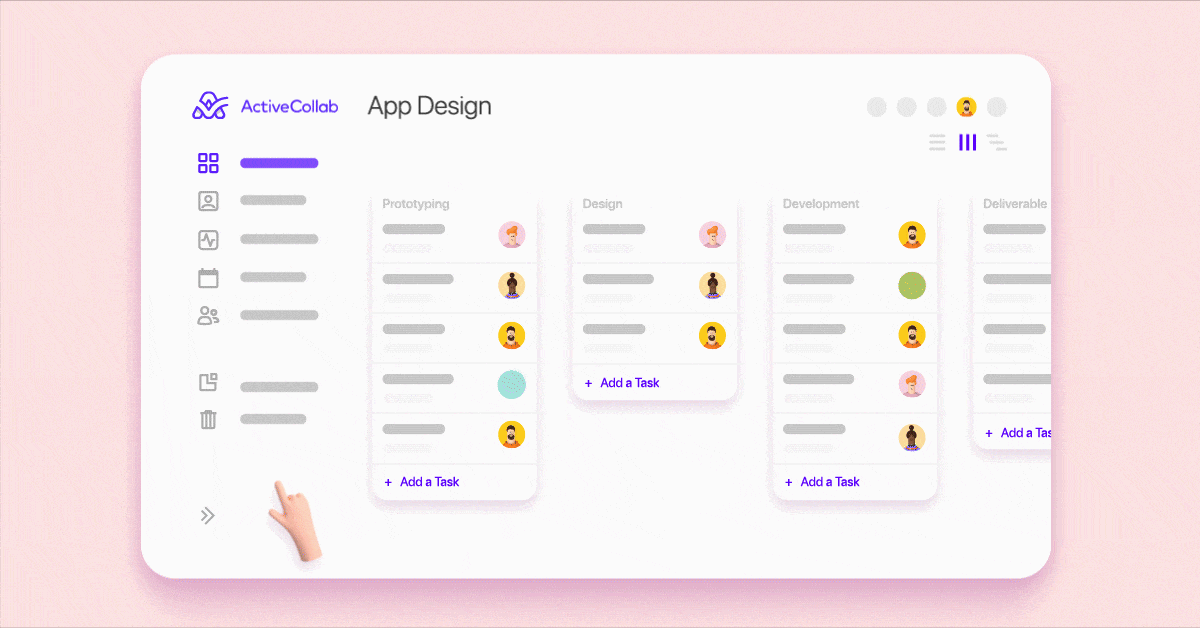 Profitability
This was one big chunk of a project. We wanted to make sure you had a clear overview of your projects' profitability. To achieve that, many elements had to be assembled first. Number one, Internal hourly rates. They're not the same as Job type rates, and you can read all about them here.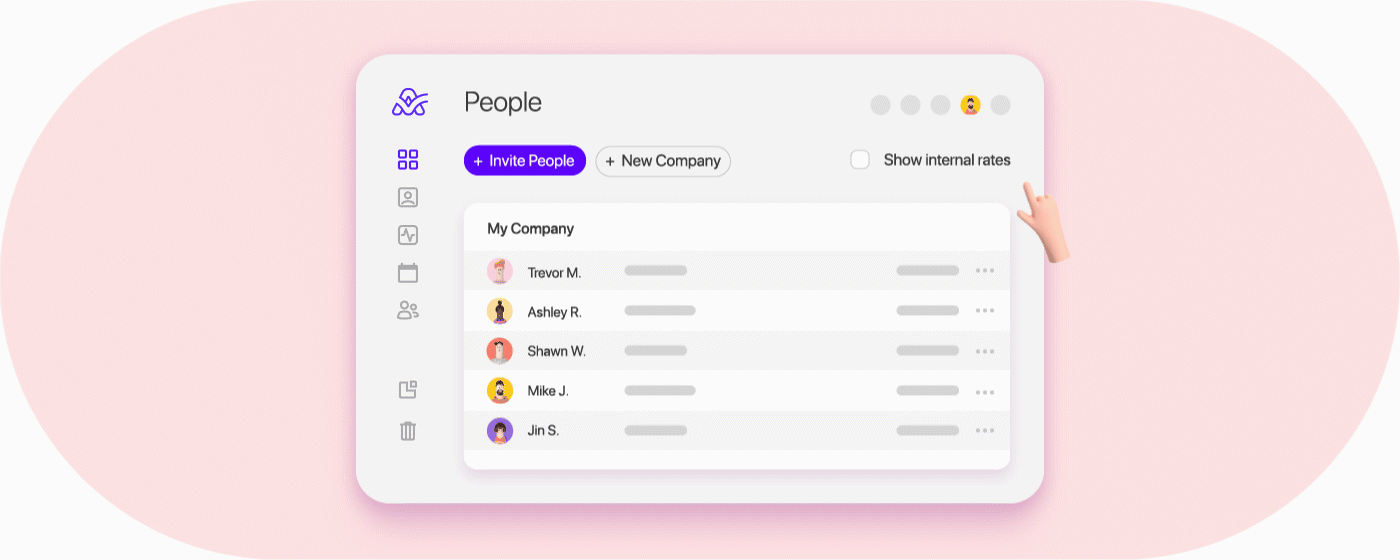 Internal hourly rates are essential because they help us draw a clear line between costs and income. Speaking of which, they've become clearly visible in the Project info bubble.
How do these rates turn into costs? This is where our Integrated Stopwatch takes the spotlight. Track your time, the hours are multiplied by the rates, and you'll get an accurate invoice for your clients.

Reports and Timesheets
As for the personal and team organization, we've tidied up Time reports, created the Personal and Team Timesheet, where all your time records are nicely sorted and organized.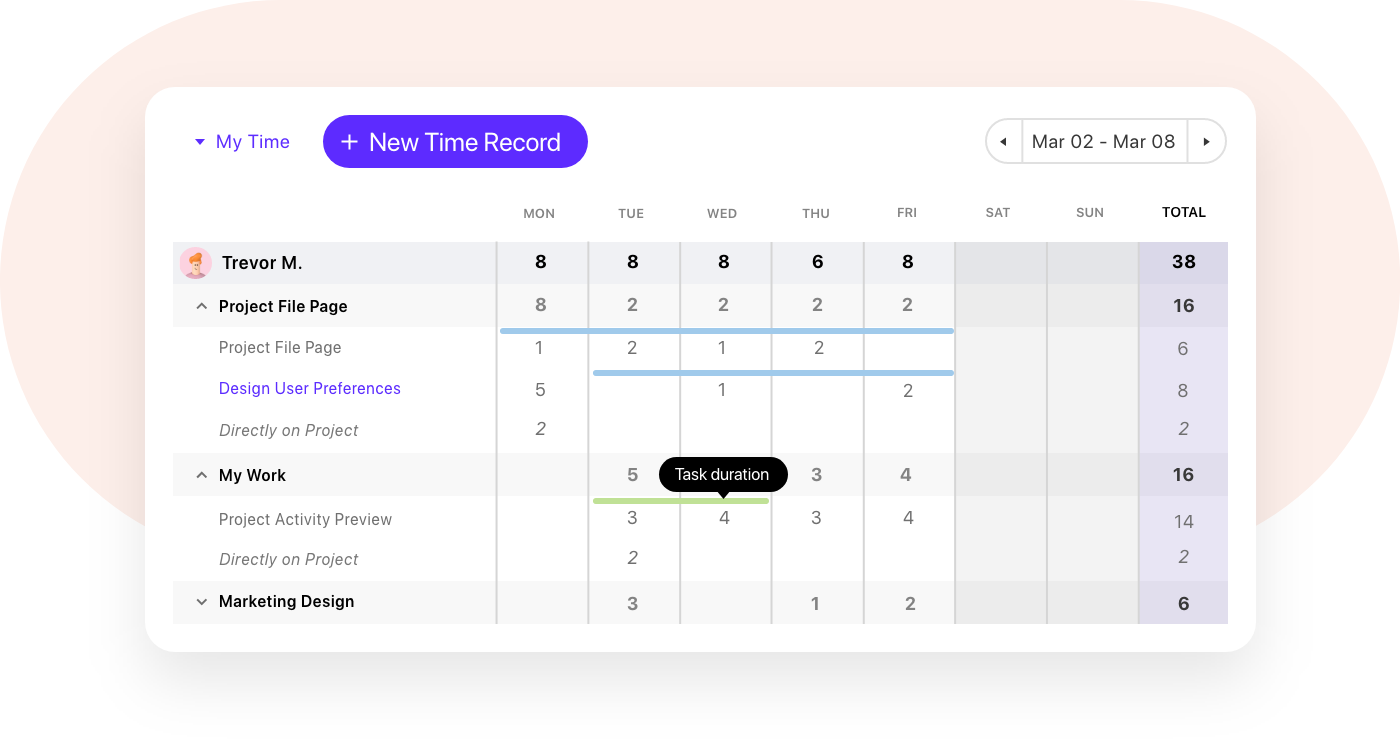 The Personal Timesheet awaits within My Work, populated with tasks assigned to you along with the hours and minutes you spent working on them.
The Team Timesheet can be found in the sidebar and will show what is, in fact, the sum of everyone's time records. We expect they will be quite useful for the managers and team leaders.
Check out all our January updates.
Reaction to the pandemic
February ran by, and then global events hit us all in March. We decided to help out the teams adapting to work from home and extended the trial period to 90 days.
Read everything we've been up to in February and March.
New Budgeting types
In April, the dust settled down, and we completed another big project: different budgeting types. Now you can choose between three options:
Fixed price. For those projects where a budget is predefined. Make sure your costs stay within limits
Time and expenses. Track your time and expenses and invoice as you go
Non-billable. Best suitable for internal projects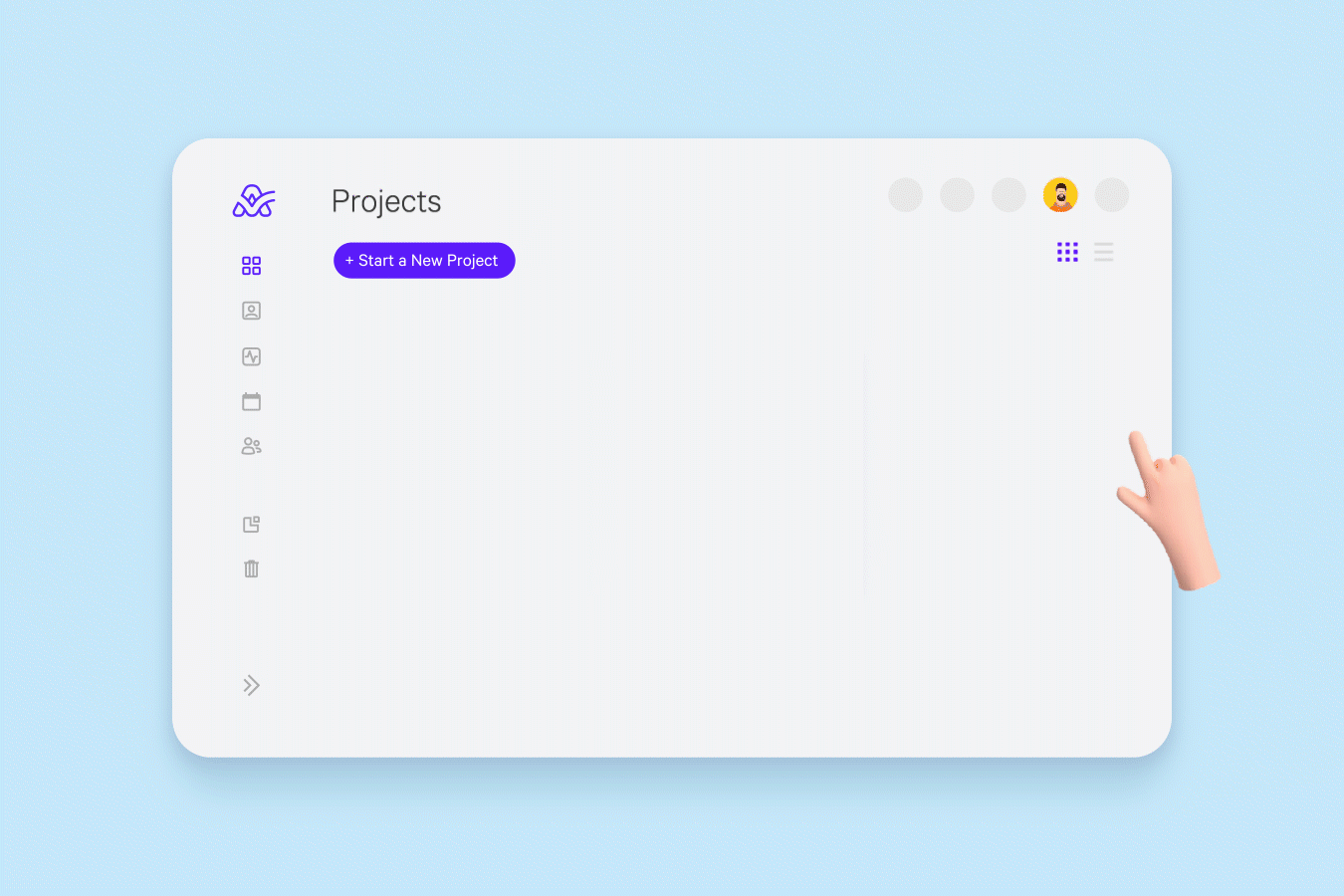 Also, we made it possible to duplicate task lists!
Here you'll find more details.
A much-improved Column view
The first half of the year was rounded up with a refurbished Column view! The main enhancements are real-time events and a "Done" column populated with all your completed tasks. You can drag and drop tasks to this column and back to complete or reopen them.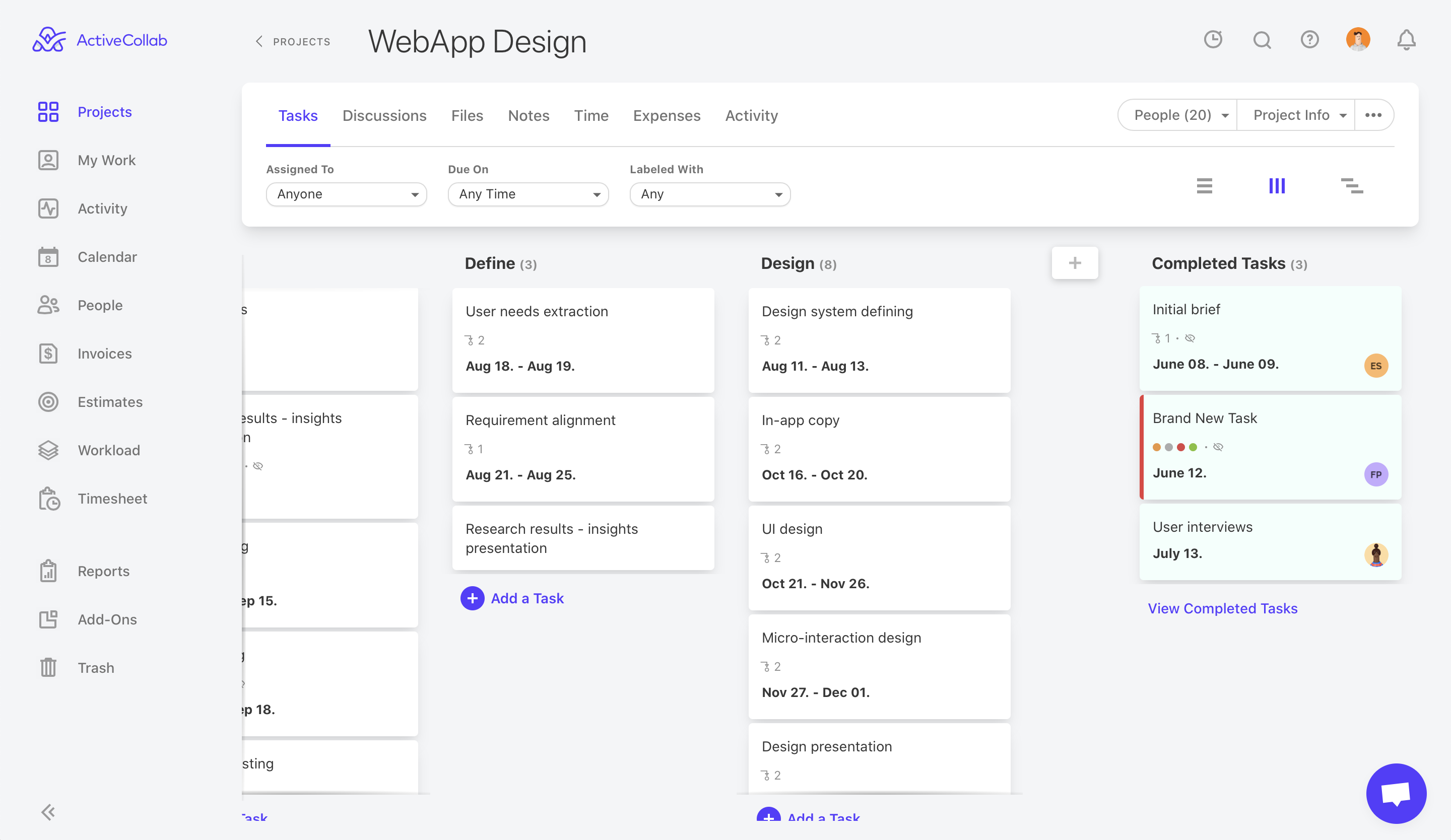 Time tracking on a project rather than only on tasks became possible, as well as trying out our Get Paid bundle free for 30 days.
And that's not all! Take a look at our May and June updates.
Budget alerts
Once we created the Fixed price budgeting type, we realized it would be handy to know when you're about to reach the given budget limit. So, we built Budget alerts with plenty of options.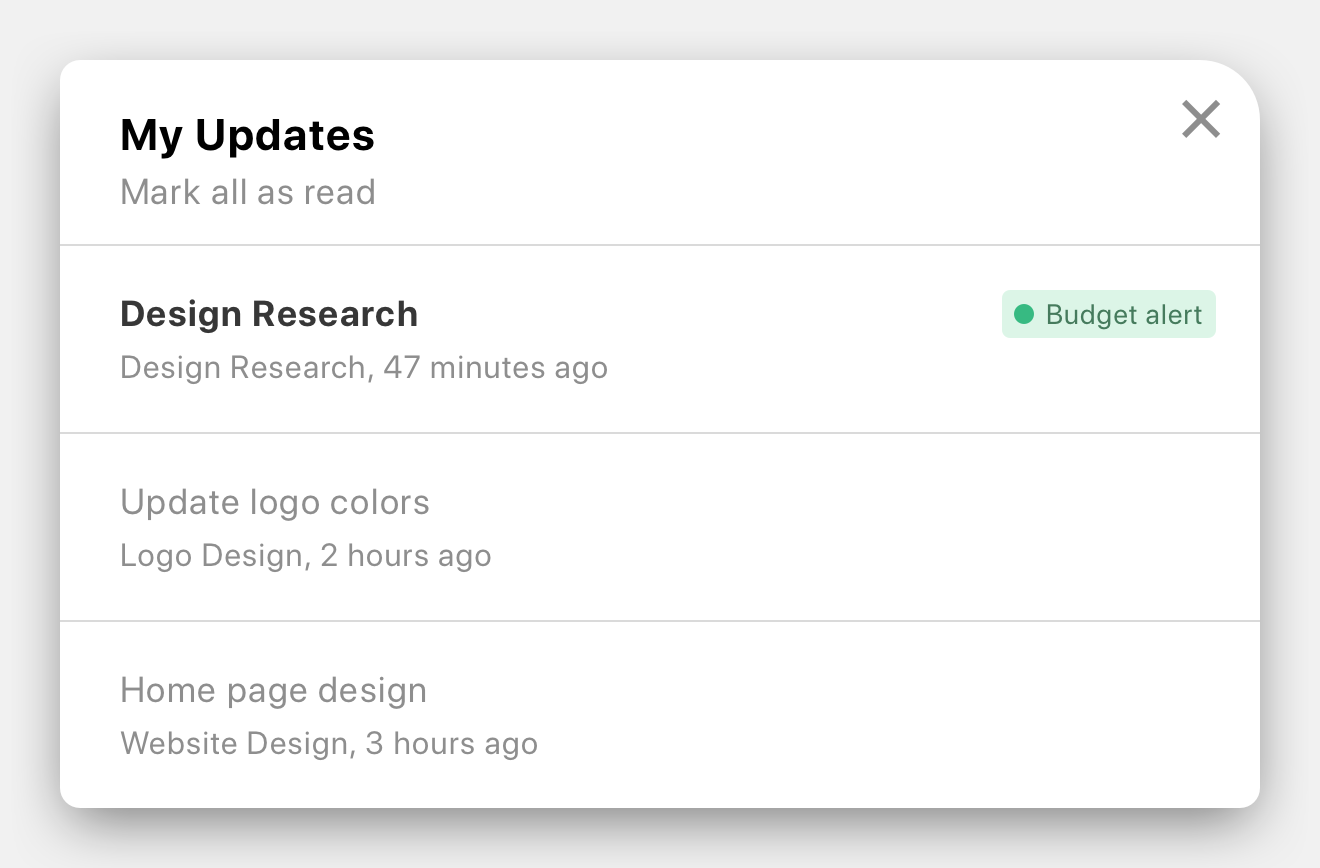 They're triggered when costs reach certain percentages of the budget, and you can set up as many as you like. A notification will pop up, reminding you to stay within limits.

July also brought us an improved Date picker! Read more on our August updates, too.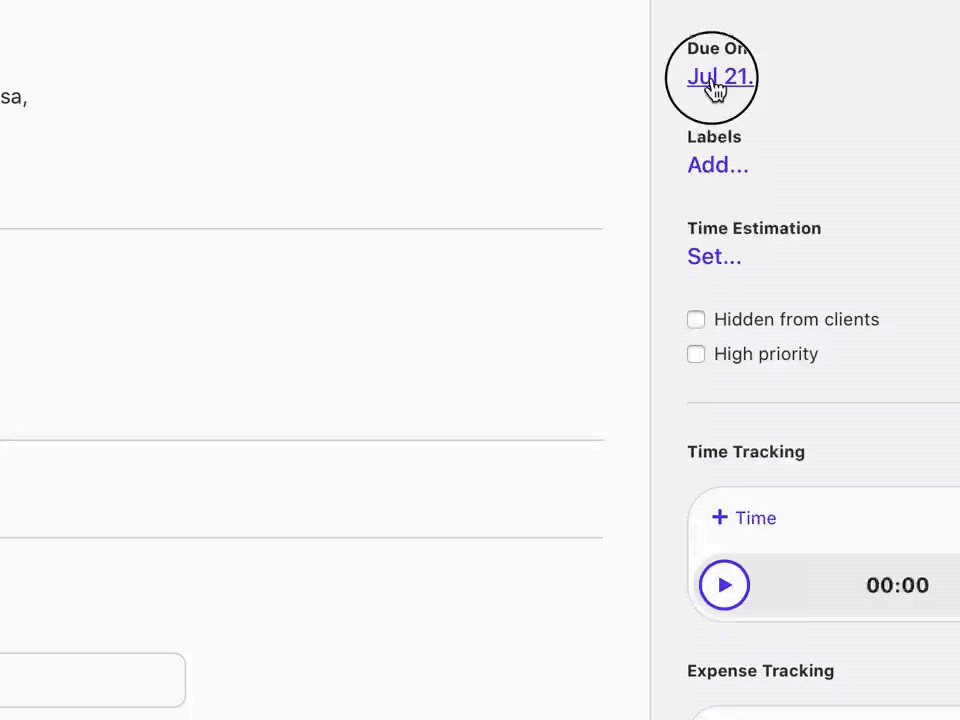 My Work
It took us a while, and we took many detours, but we finally refurbished My Work, and we're quite pleased with the results. The most sought out feature has been ticked off the list: grouping tasks by their due date! Other improvements include collapsible task groups, a tab for availability records, the brand new Add button, and My Work for Client+ roles.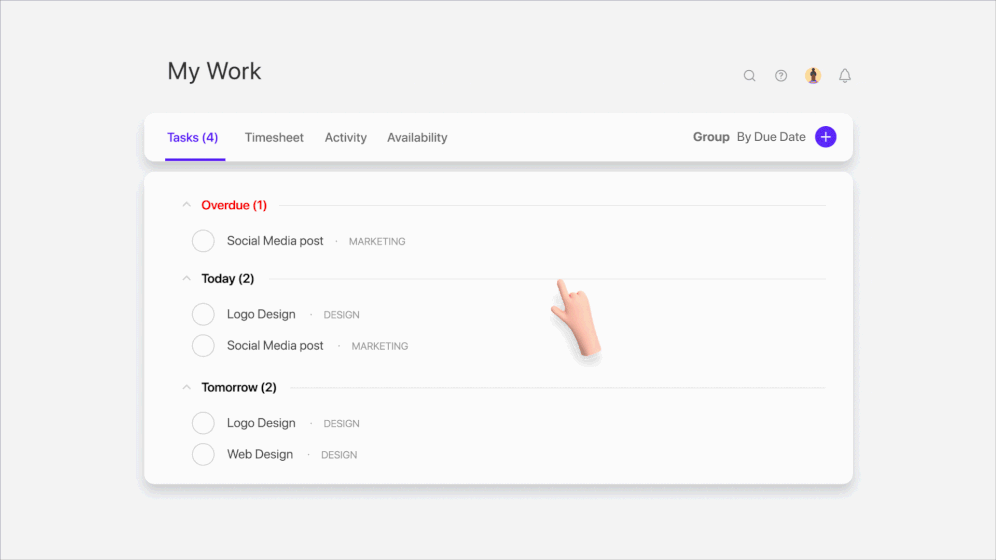 Storage Add-on
All our paid accounts get 100GB of storage space for all types of files. However, after a while, it can get tight. So, we've enabled the purchase of additional storage:
100GB - $49 monthly or $490 yearly
300GB - $99 monthly or $990 yearly
500GB - $149 monthly or $1490 yearly
Here's a September round-up.
Notification bell
If you rely heavily on ActiveCollab throughout the day, we hear you! Almost all our communication flows through tasks, comments, and discussions. This is why we had to make sure everyone got their notifications on time. We also made them more visible. Now the bell is faster and more precise than ever, and we added a red dot to our favicon to alert you when you have unread notifications.
QR code
A brand new addition to our invoices! Generate a QR code out of a payment link or a custom note. Learn more here.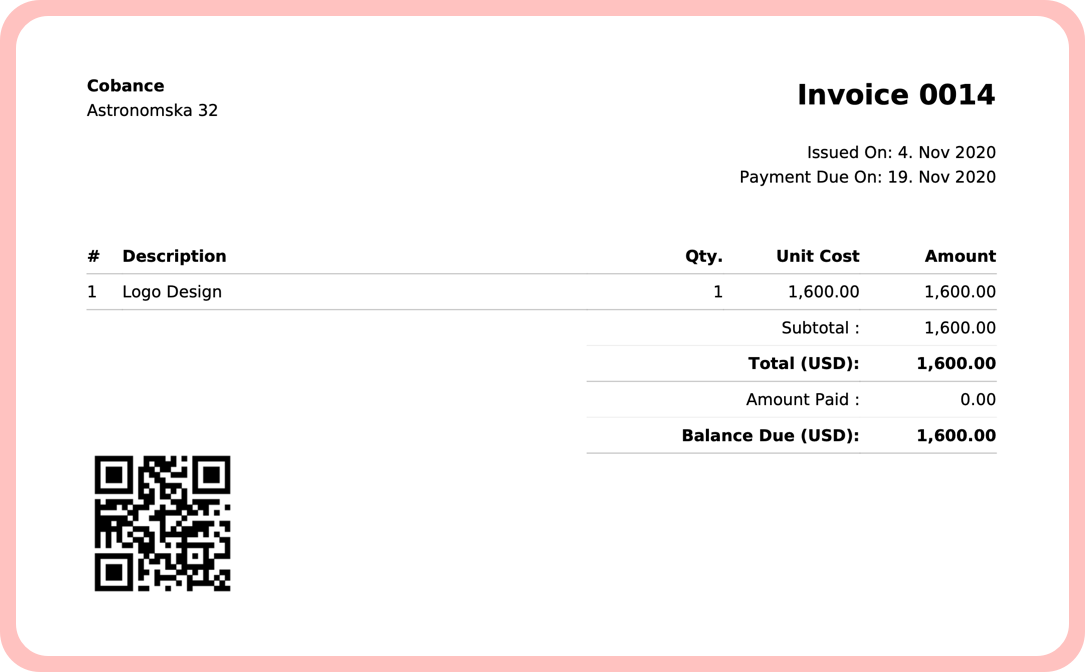 Read more about our October and November updates.
Looking forward to 2021!
To sum up, we've dusted off almost every corner of the app. And the work's not finished! We're excited to keep improving, and for that, we need your help. Hit us up on Twitter any time, or contact our Support Team to let us know how you're using ActiveCollab and what we should add or change next. In the meantime, some good news. New ways to communicate within ActiveCollab are coming, as well as an easier way to collaborate on the go!
All our teams wish you a very Happy New Year!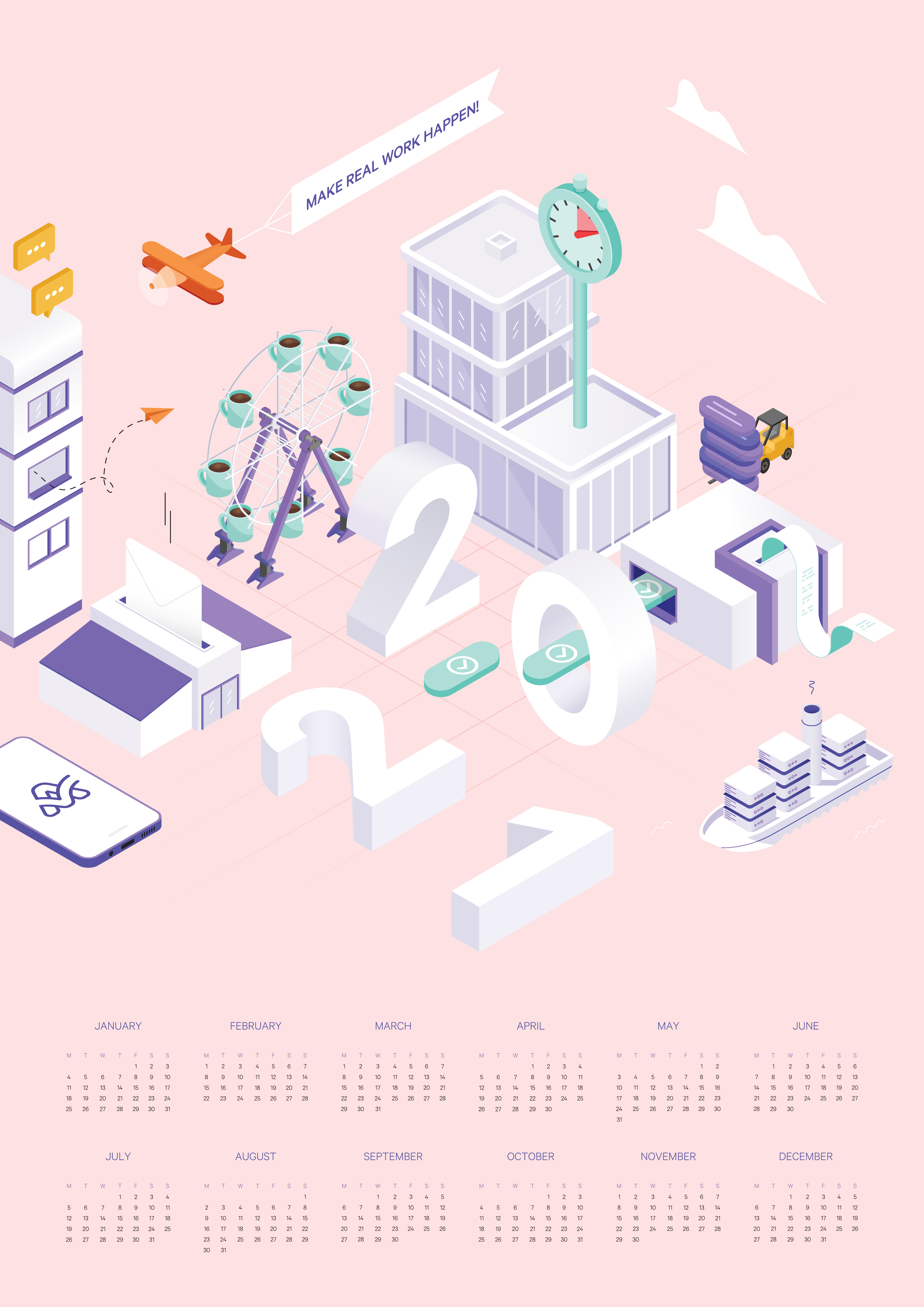 ActiveCollab 2021 Calendar