March has been an incredible month for us and the world. The pandemic has spread rapidly and forced us to change the way we work. The office was closed up, and we all started working remotely full-time. It took us a few days to adjust, but we carried on as usual.
A summary of what we've been up to is as follows:
ActiveCollab is now free for 90 days for all new users
We'll split the cost for every new user added to an existing account
All our Self-Hosted users got an update including the latest features
Preparations for a new Projects form, and new budgeting types
Personal Timesheet and in-line edit
Preparations for a new time record adding form
Short downtime issues
90 days free
The key points are: we've extended the trial period from 14 to 90 days, trying to help out teams that suddenly need to work from home. Hopefully, three months will be enough for everyone to adjust and adapt to the new circumstances. Also, we sincerely do hope the storm will blow over by then.

Our existing customers have not been forgotten. For every new member, we'll split the cost! This offer is valid while we're all affected by the pandemic.
Spring cleaning
Spring has officially started in the Northern Hemisphere, and so in ActiveCollab. We've been preparing the field for some changes.
Modifications have been made to the Projects form, and this will give us more options later on, as we're getting ready for some new budgeting types.
This means we'll also be adjusting our invoices. No worries, though. These modifications won't impact your system without permission! Notifications will also be enabled, alerting you if the budget is about to be spent.
Time tracking enhancements
Time tracking
has been improved significantly.
In-line editing
of time records, job types, and billable/non-billable status has been enabled, and we're eager to hear your thoughts on it.
We're working on implementing the option to set time records by default as billable or not, on a project level. One worry less for Members! And less space for potential errors. Let the Owners take care of the default options, and enter your time records without thinking about their billable-ness.
Downtime
This will be a new section in our monthly recaps from now on, as it's something we'd like to be very open about. Our uptime record has been mostly impeccable so far this year. In fact, January was at 99.93% uptime, and there was no interruption of service in February.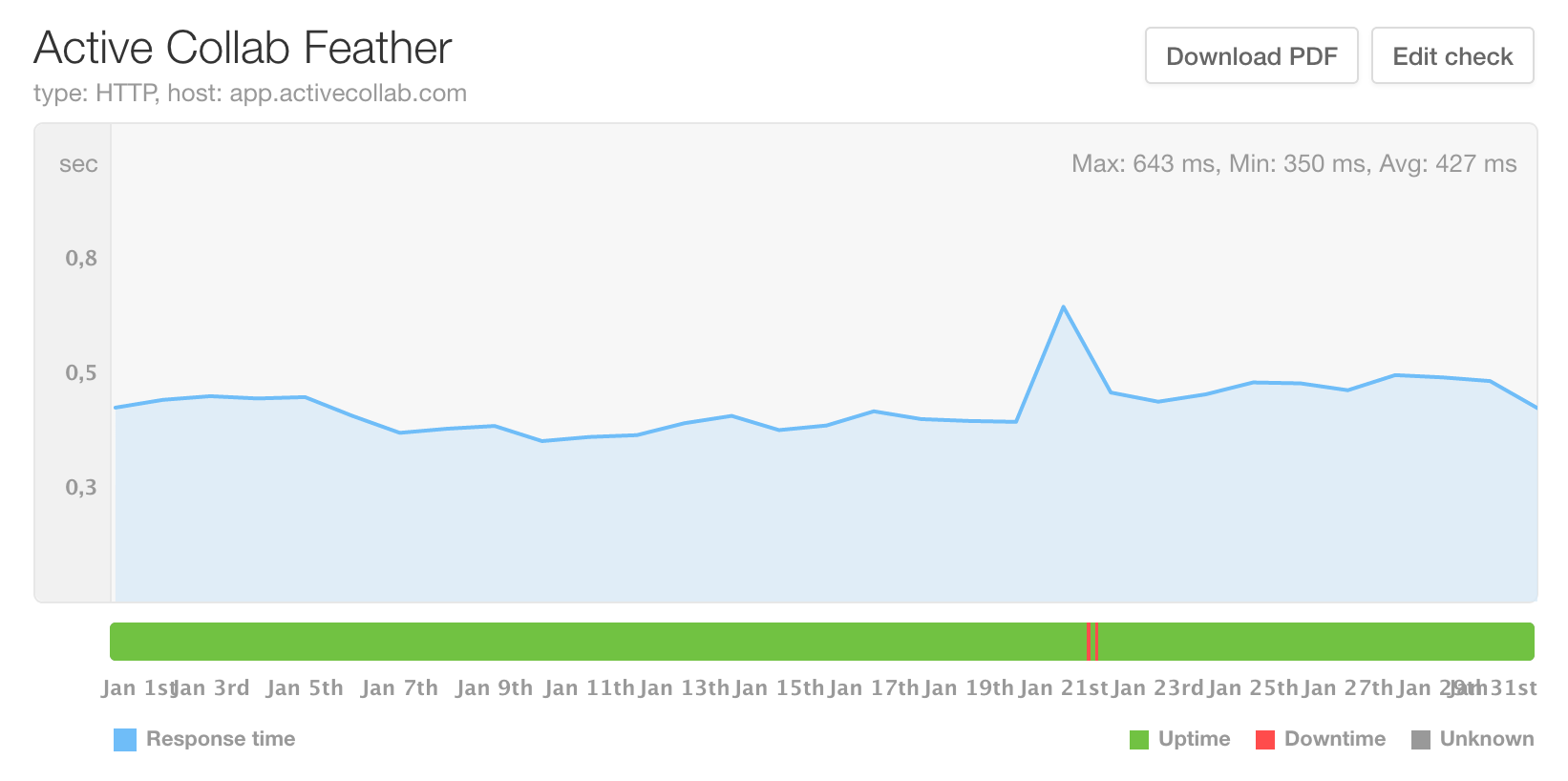 March, on the other hand, was not so good - only 99.69% uptime. An incident with our database cluster caused the reason for this drop. Due to network issues, half of the cluster became instantly unavailable. Upon losing quorum, the cluster became unavailable to the application. The team reverted to a single server operation to restore operability and started seeding a new cluster from there.
This incident resulted in no data loss. We're rebuilding the cluster and working on distributing nodes to more networks, so the issues in one network wouldn't cause multiple nodes to become unavailable and the cluster to lose quorum again.
Coming up
Our Self-Hosted users recently got an update, which includes Profitability, Internal hourly rates, and Timesheet. Soon they will receive another update, so stay tuned!
As you can see, March has been a month of preparations and sprucing up the system for some important changes. It will all make sense in April when we set up new budgeting types and enable default billable statuses. Till then, stay safe!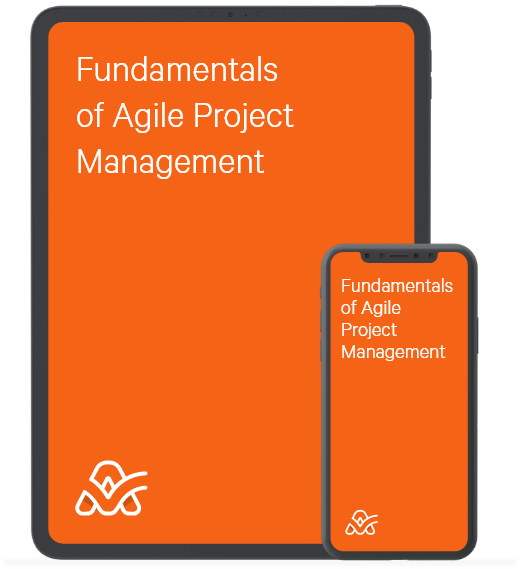 Fundamentals of Agile Project Management
Learn the fundamentals of agile project management so you can develop software and manage your team more efficiently.