Plan & Organize
Projects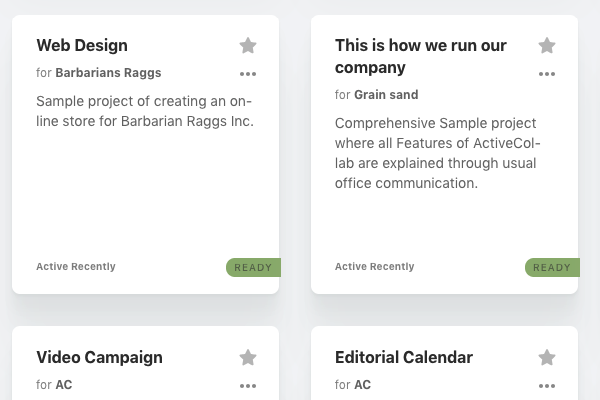 Unlimited projects
Create as many projects as you need.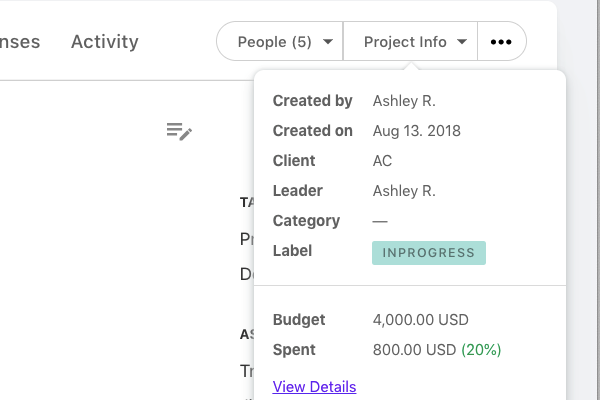 Project Info
Write a brief description of each project.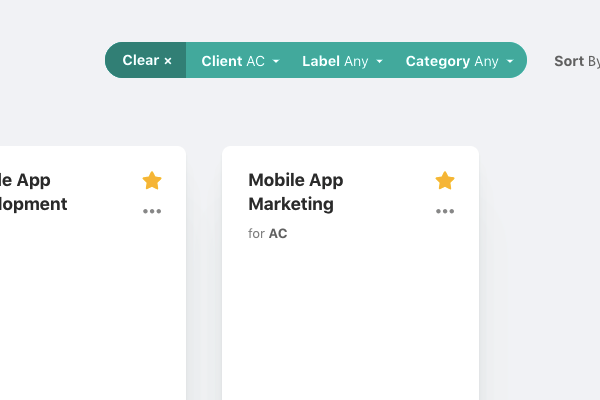 Project Filters
Find the right project by filtering and sorting the project list.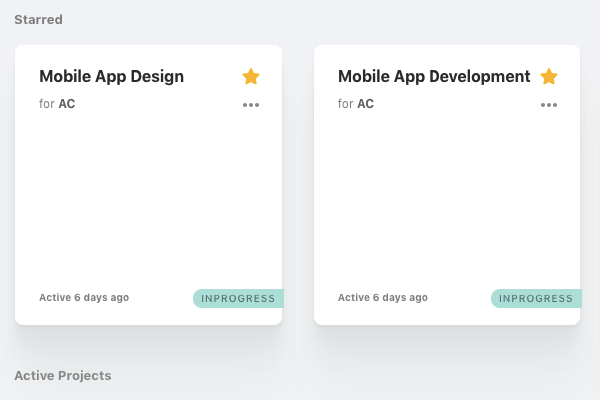 Starred Projects
Keep your most important projects at the top, so they're always at hand.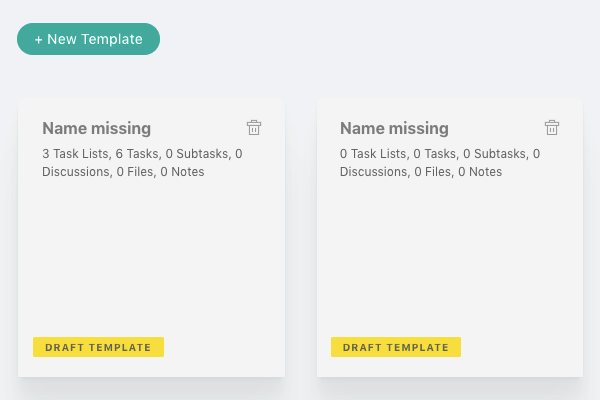 Projects / Projects Templates
Save time by creating reusable project templates.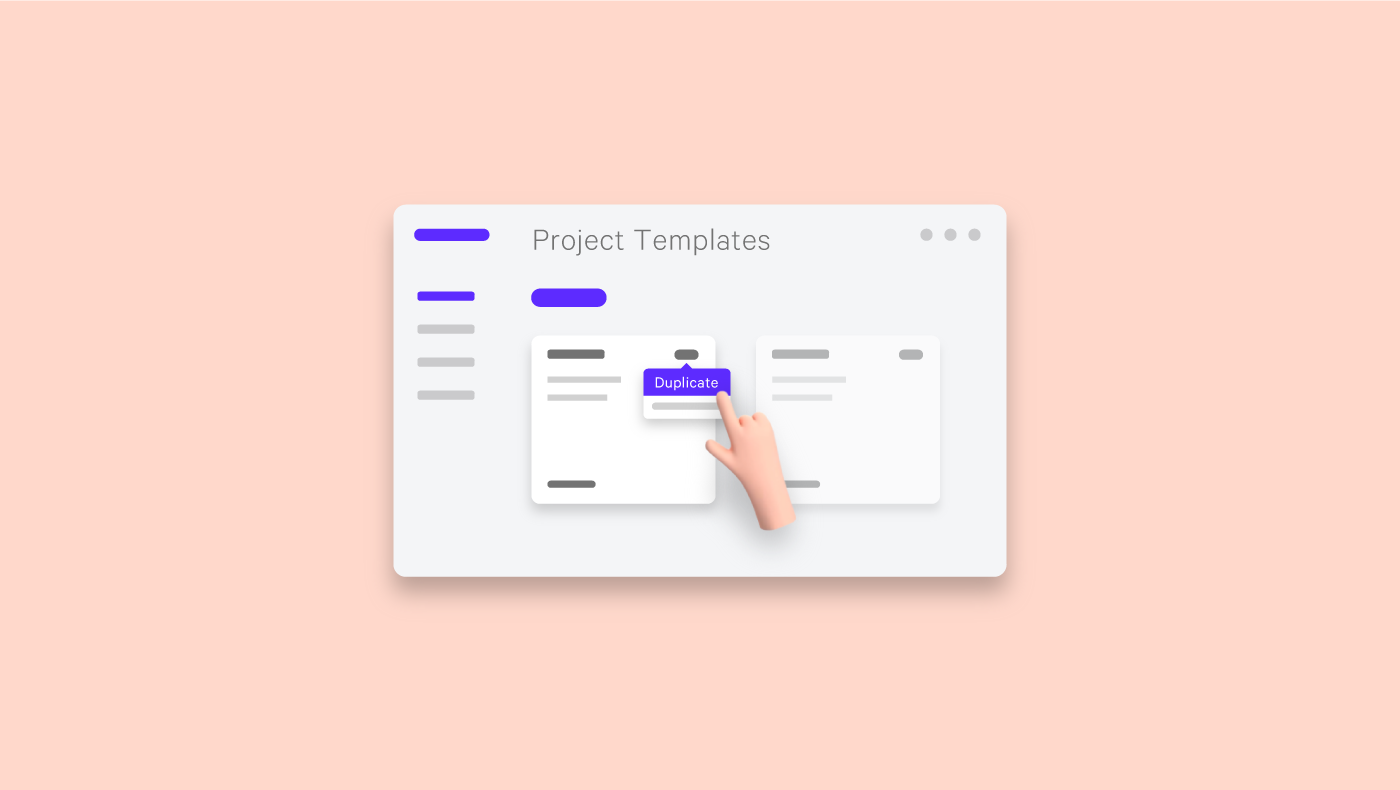 Duplicate Project Templates
Duplicate existing project templates without having to start all over if you just need to make minor adjustments.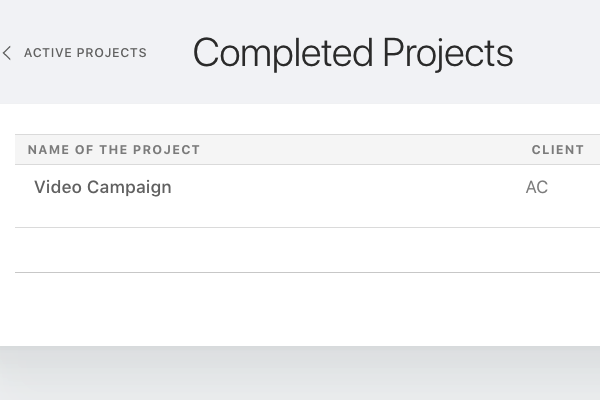 Projects / Completed Projects
Completed projects are moved to the completed section so they don't interfere with your ongoing work.
Project Labels
Label projects to indicate their stage.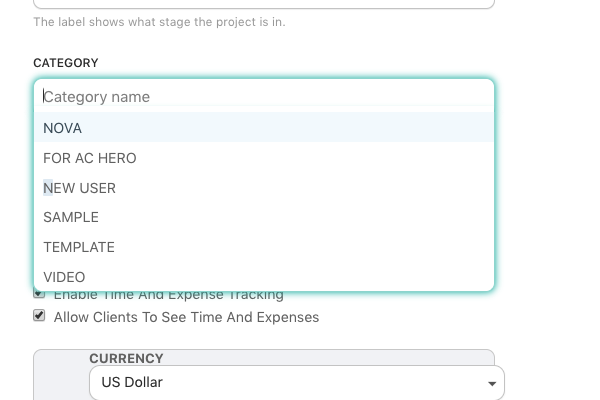 Project Categories
Categorize projects to stay organized.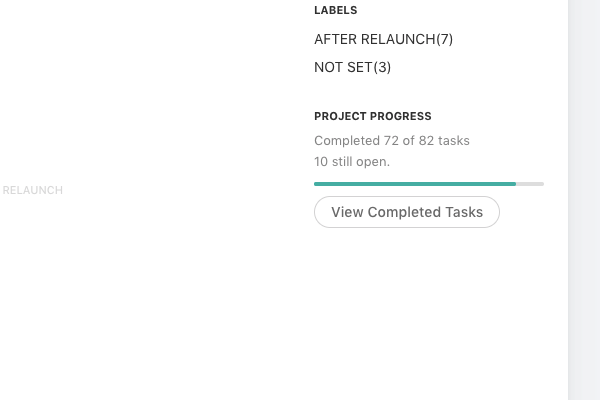 Project Progress
See how many tasks you've completed and how many you have left.
Navigation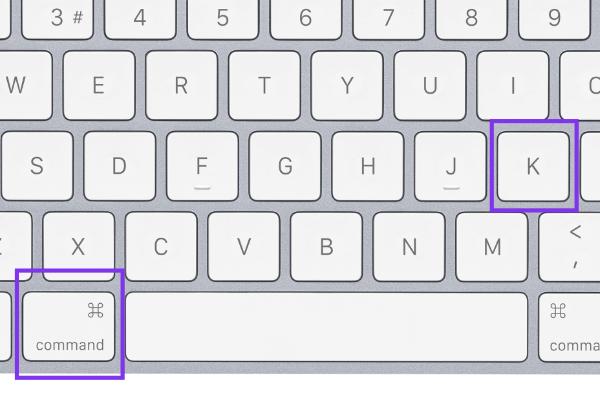 Keyboard Shortcuts
Quickly navigate through ActiveCollab using your keyboard.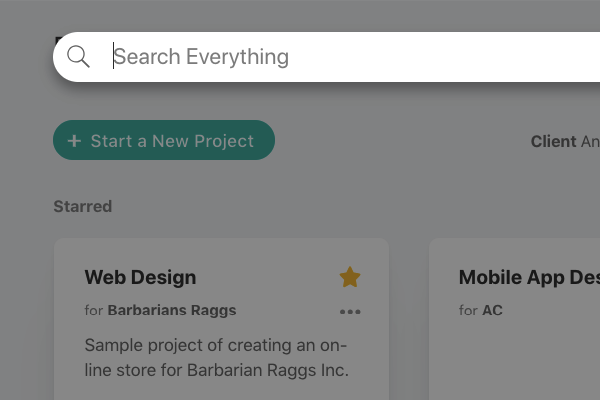 Search
Quickly find just the thing you're looking for.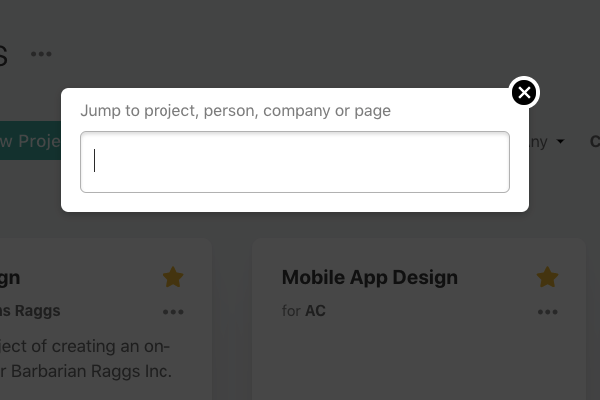 Quick Jump To
Get to anything, from anywhere, instantly.
Tasks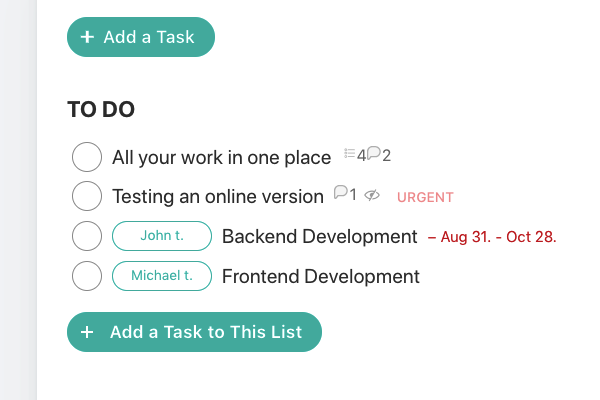 Create a task
Organize your work into tasks.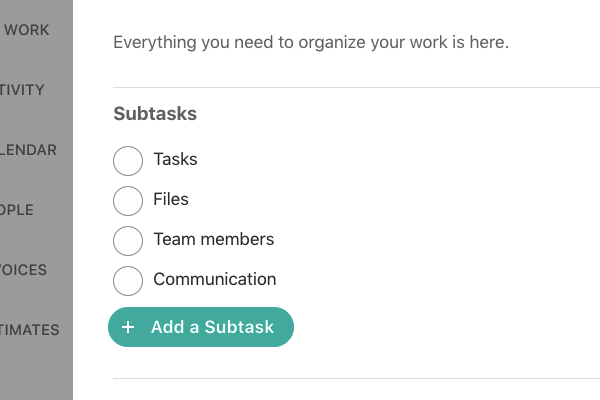 Create a Subtask
Break down a task into multiple subtasks.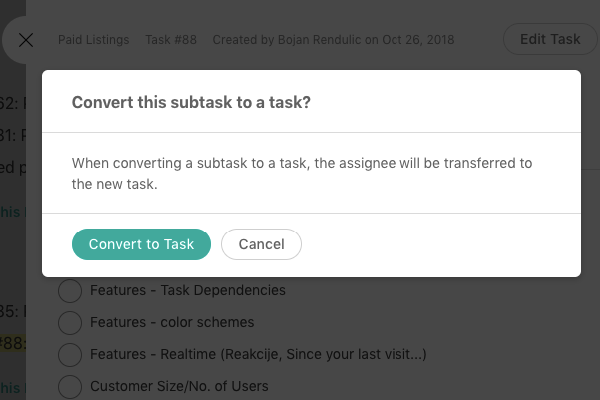 Convert Subtasks Into Tasks
If a subtask proves too complex, you can always convert it to a task.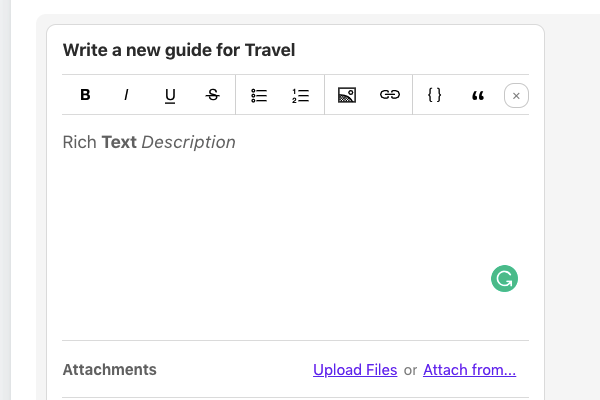 Task Description
Have a brief description of each task.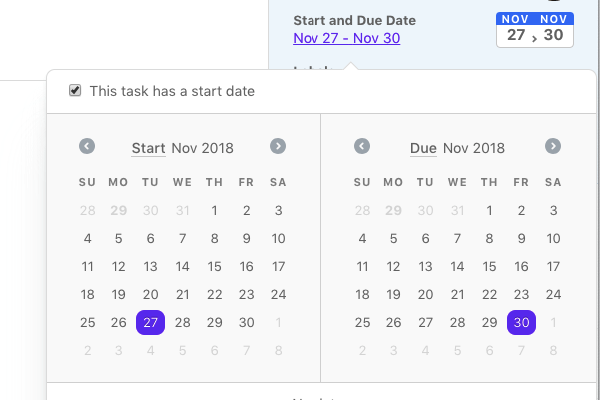 Start and Due Dates
Set when a task starts and when it's due.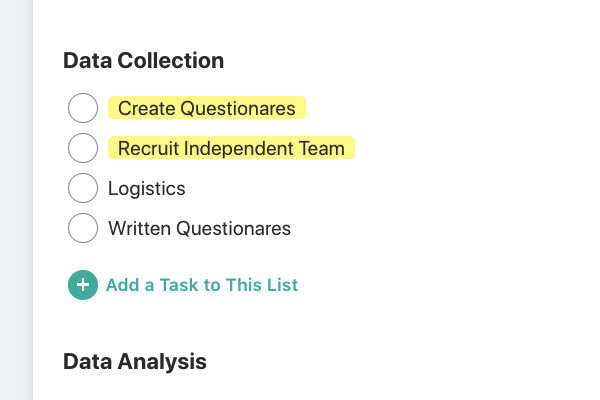 Priorities
Highlight important tasks so they get the attention they deserve.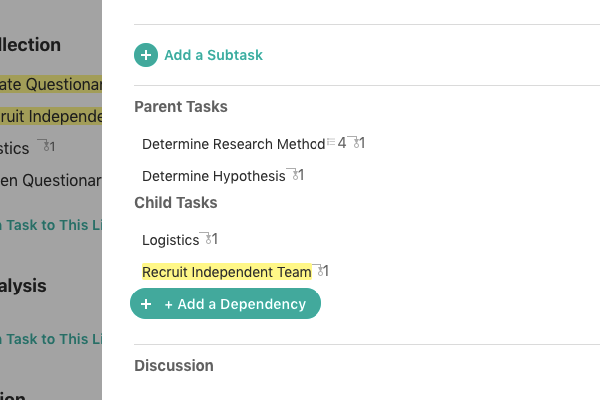 Task Dependencies
Organize your tasks with child-parent relationships.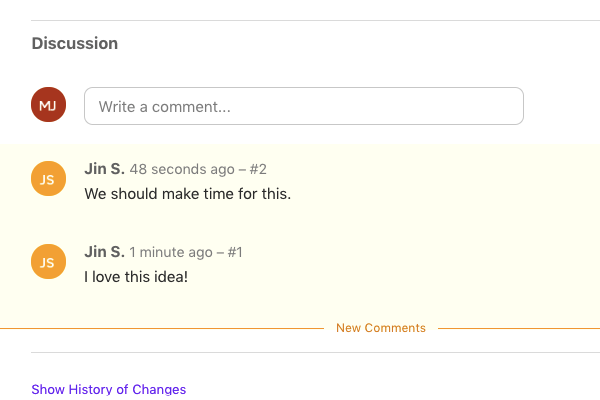 Since Your Last Visit
All the changes that were made since the last time you logged in are highlighted.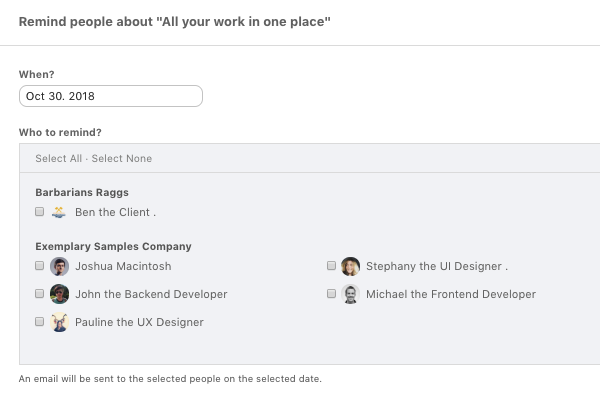 Reminders
Send an email on a selected date to remind people about a task.
Recurring tasks & templates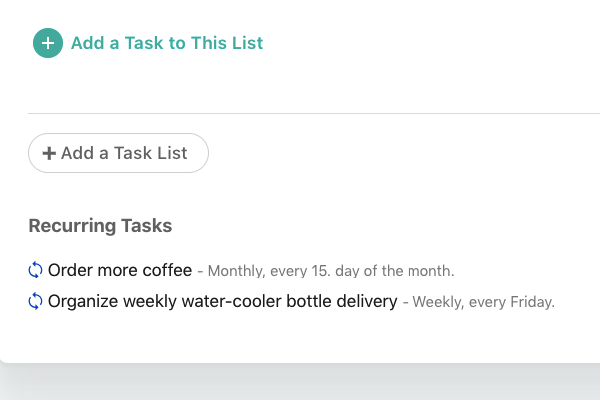 Recurring Tasks
Create the same task automatically at regular time intervals.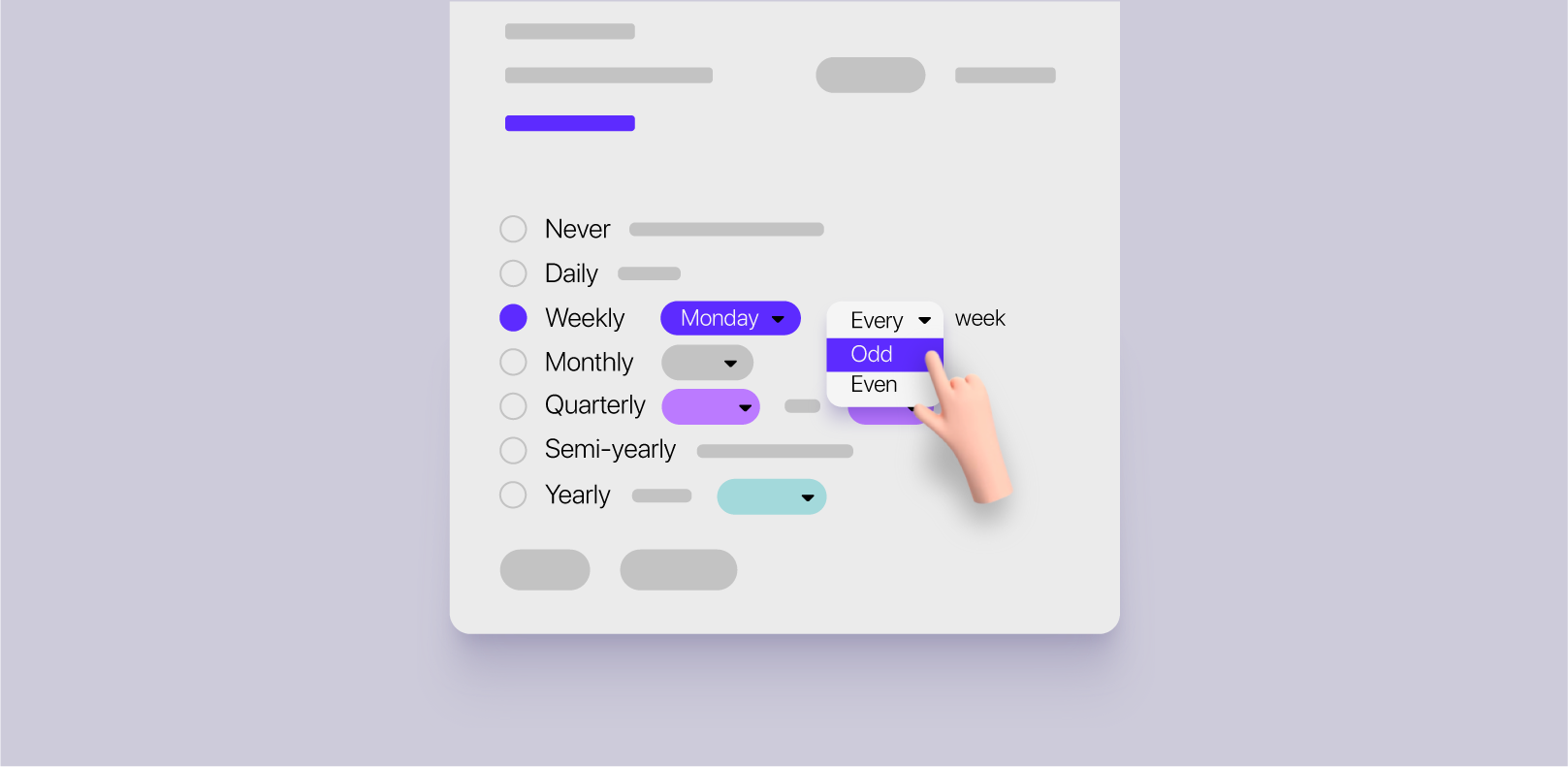 Additional Recurring Task Intervals
You'll have more control over task scheduling and planning with additional recurring task intervals - 3/6/12 months and 2 weeks.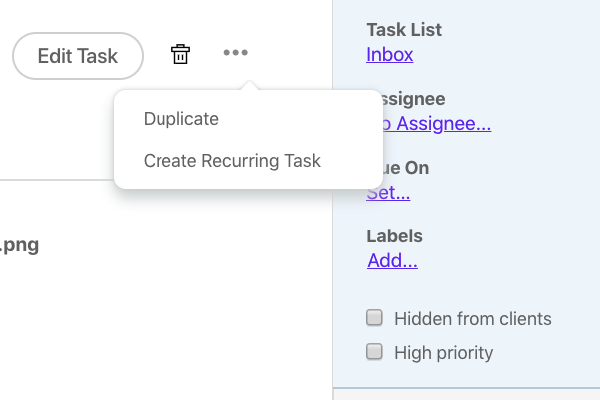 Duplicate Tasks
Create an identical task from an existing one.
My Work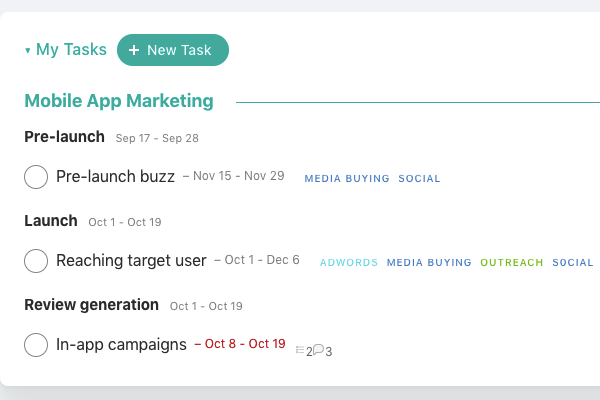 My Tasks
All the tasks you're assigned to in one place so you know what to work on.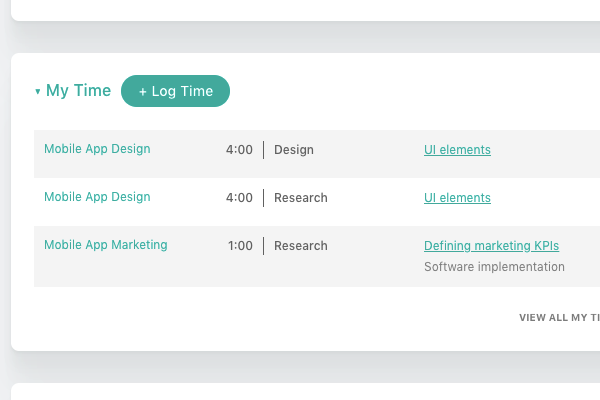 My Time
All the time records you logged in one place.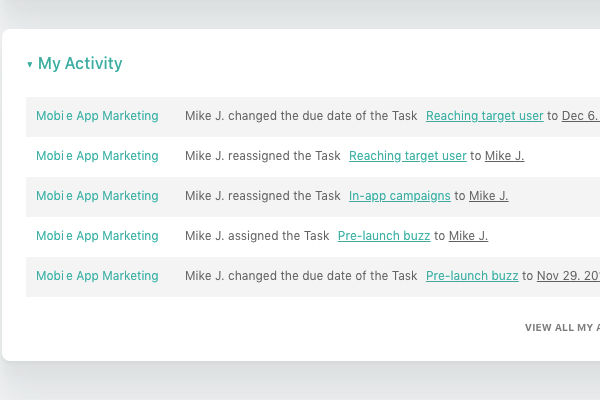 My Activity
Everything you did in ActiveCollab in one place.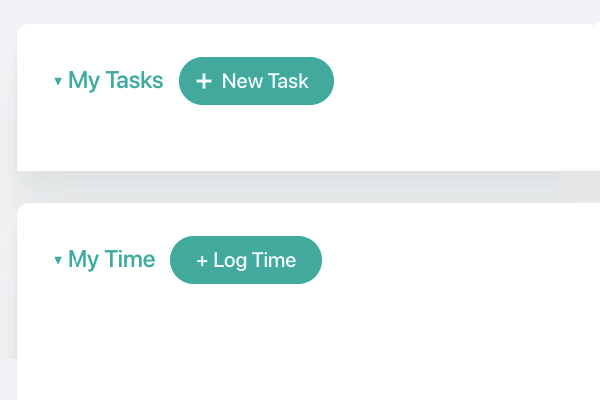 Add Tasks and Log Time
Add tasks and time records without having to go to the project first.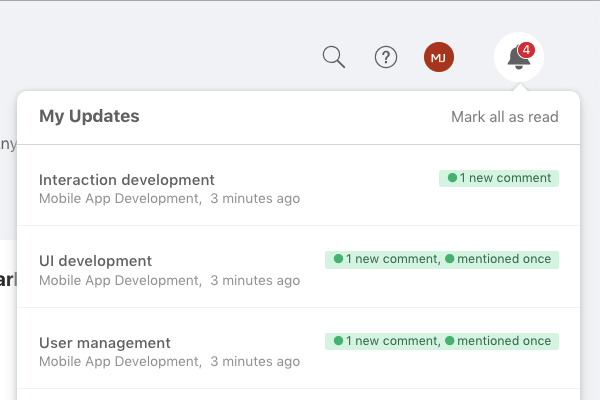 Mark All as Read
Mark all updates as read in one click.
Batch editing & rearranging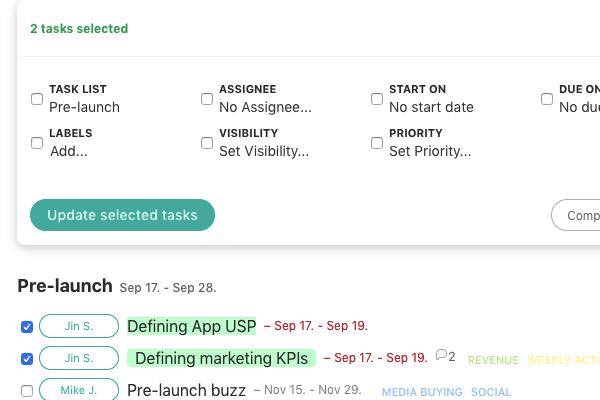 Batch Edit
Save time by editing multiple tasks at once.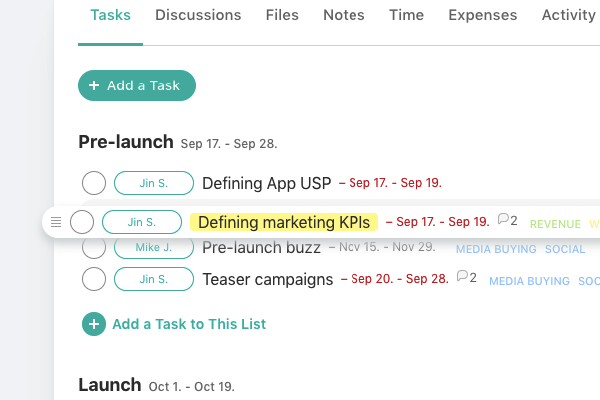 Move Tasks Between Lists and Projects
Drag-and-drop tasks and task lists to rearrange their order.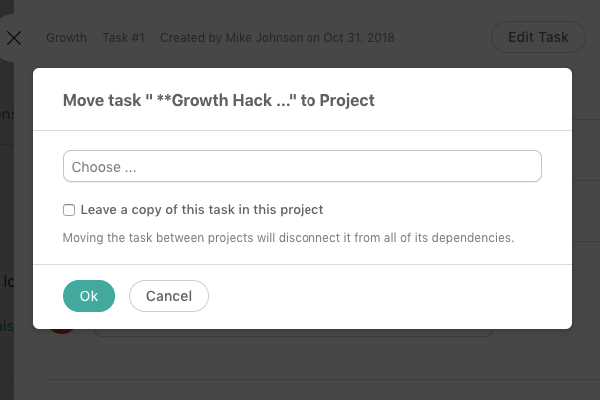 Move to Project
Move a task between projects.
Multiple task views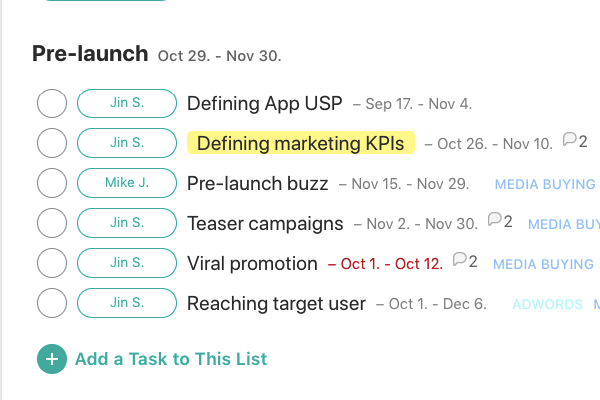 List View
Use the List View to get a comprehensive overview of all tasks.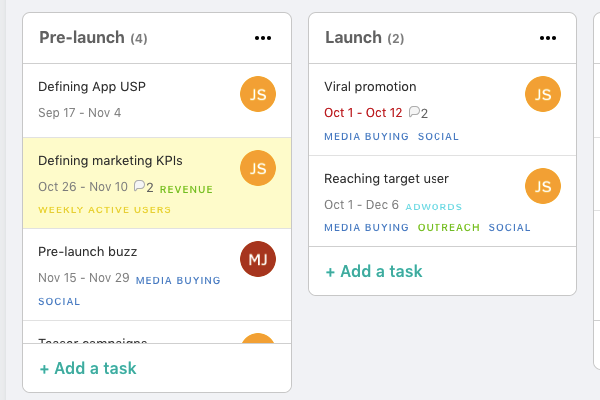 Column View
Switch to the Column View to move tasks like cards on a Kanban board.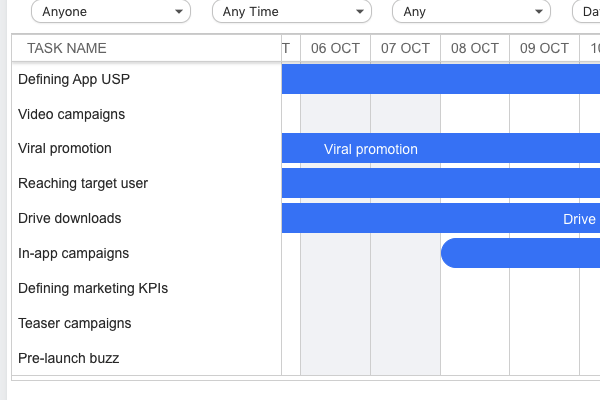 Timeline View
Switch to the Timeline View to see how tasks interact on a Gantt timeline with task dependencies.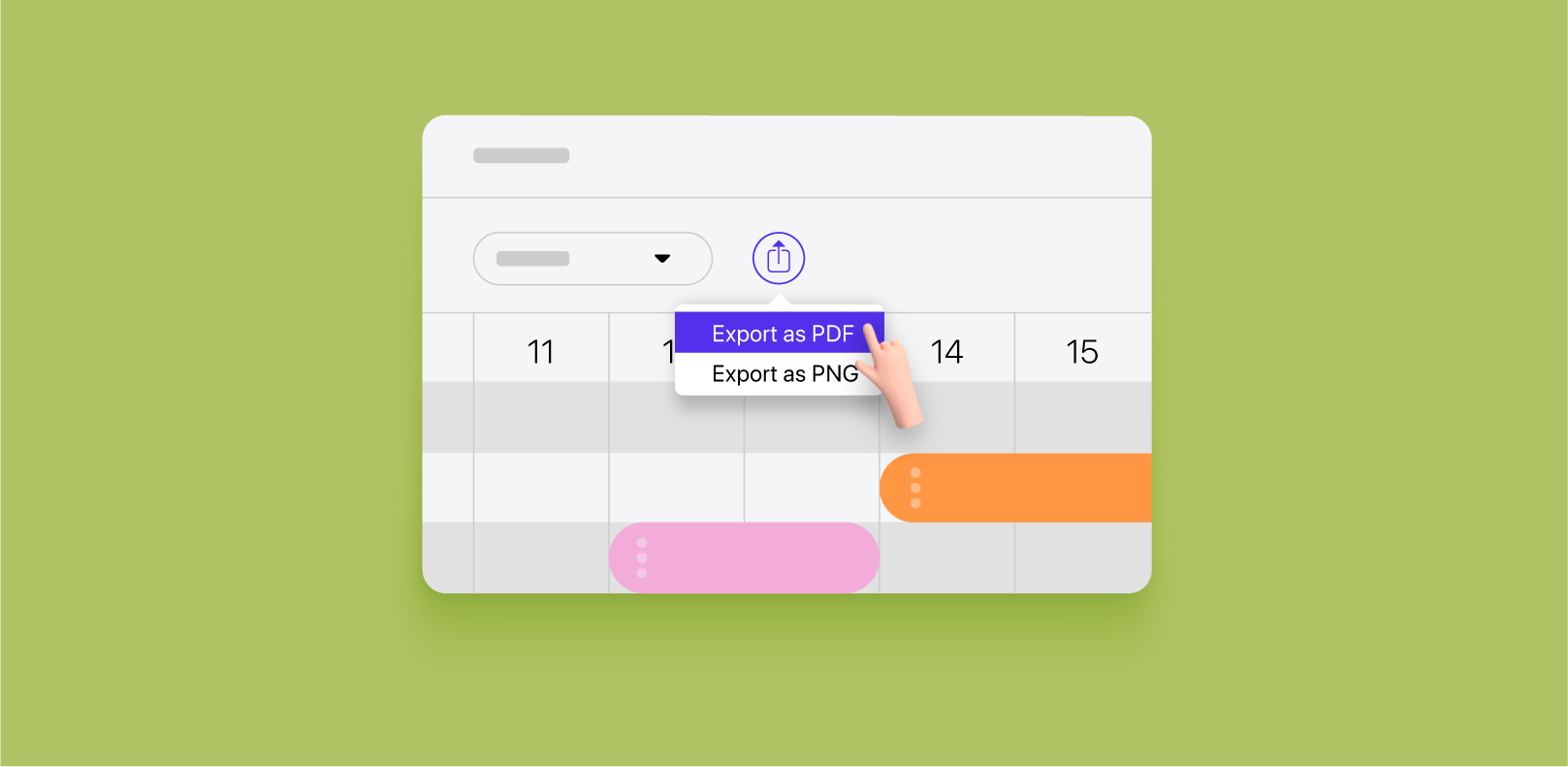 Timeline Export
Export the timeline into pdf or png so you can share, print, use it in presentations, etc.
Calendar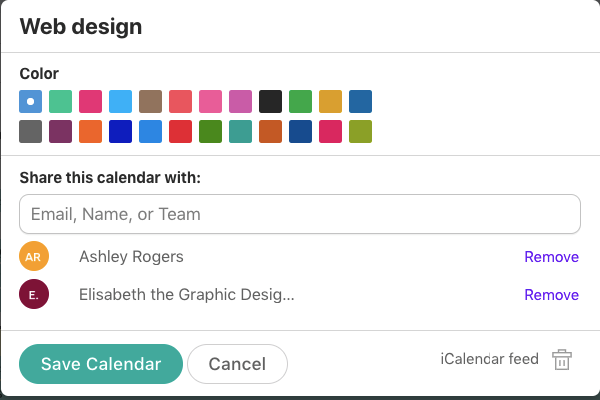 Share Calendar
Share a calendar with your team members and clients.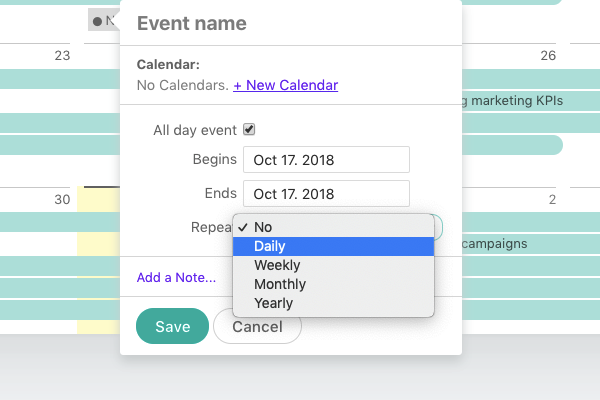 Recurring Events
Automatically create calendar events that repeat each month, week, or at some other custom time interval.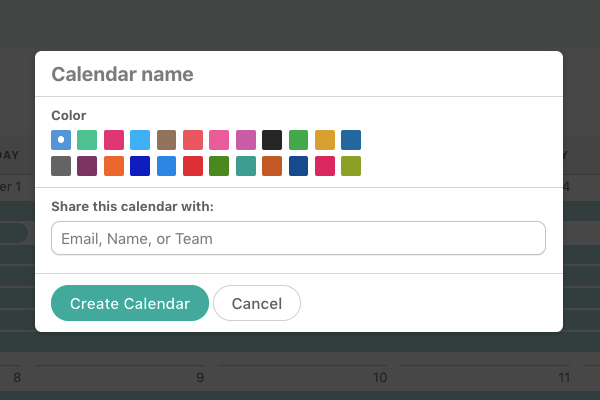 Custom Calendar
Create custom calendars to keep events separate from projects.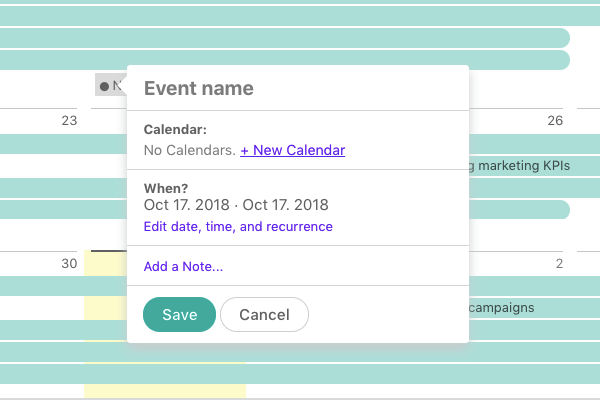 Events
Add an event to a calendar for meetings and other important dates.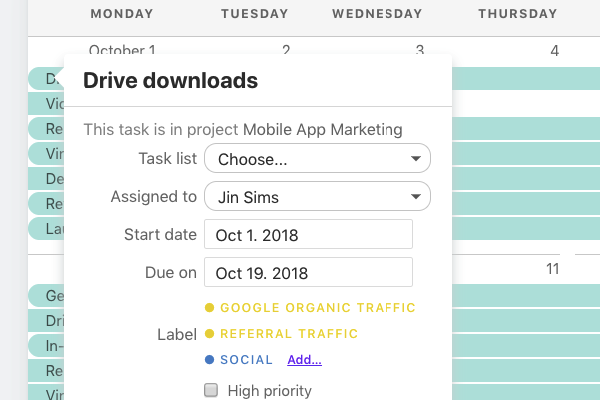 Task Edit
Directly edit a task from the Calendar.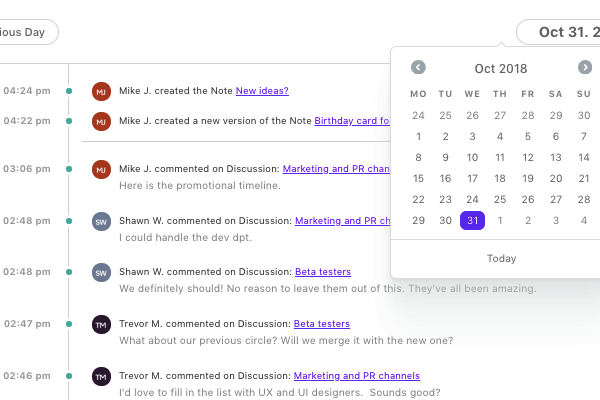 Pick a Day From the Calendar
See everything that happened in your ActiveCollab on a particular date.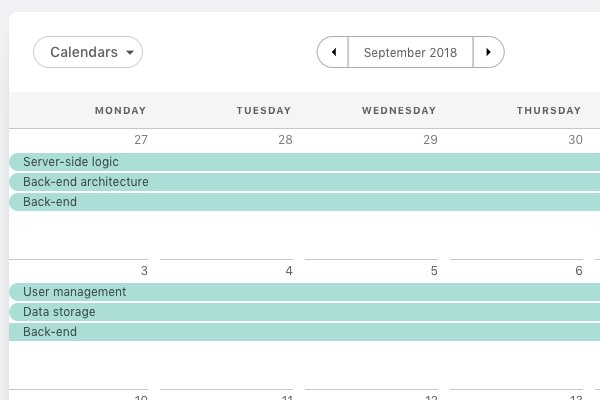 Projects in Calendar
All your project tasks and tasks lists appear in the Calendar so you know what's coming next.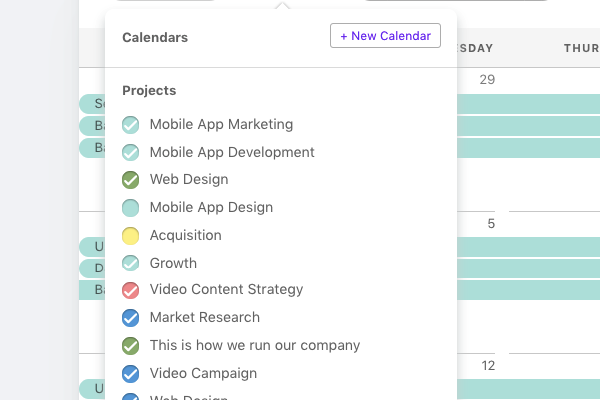 Project Filters
Choose which projects you wish to display in the Calendar.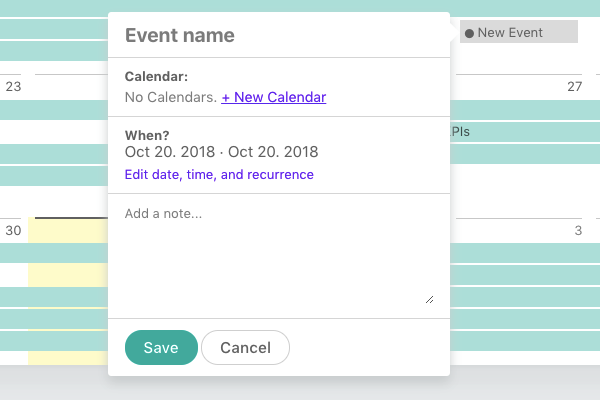 Event Note
Add a note to an event so you don't forget important info about it.
Reports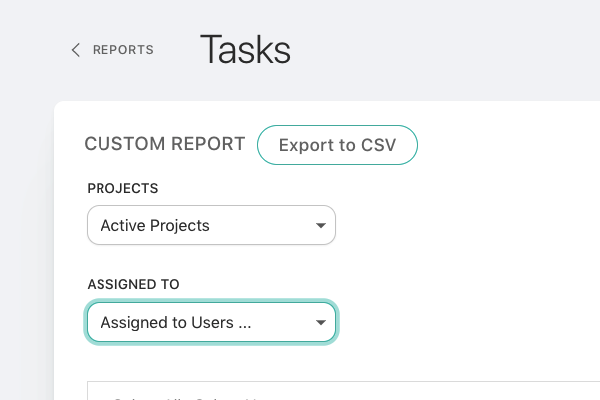 Tasks
Get a list of all tasks that fill a predefined criteria.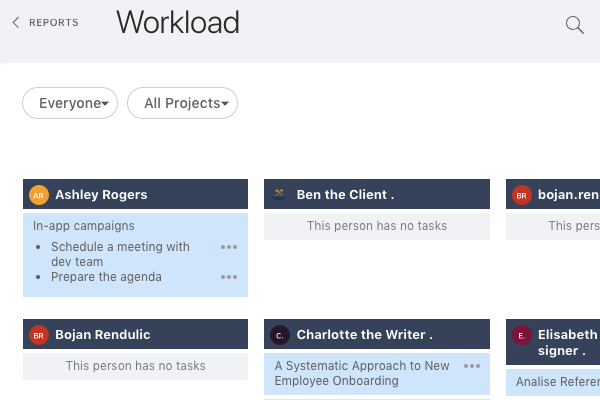 Workload
See task distribution across team members.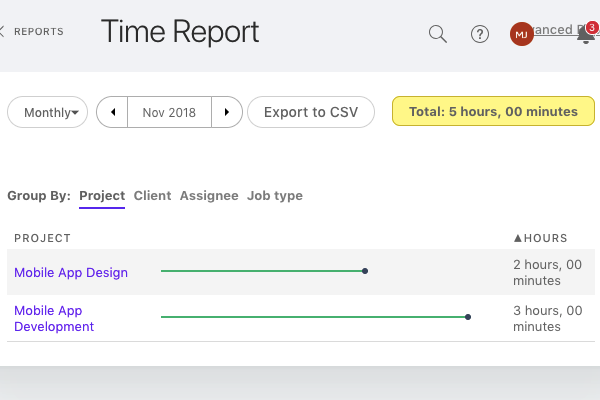 Time Tracking
Get an overview of all time records across projects.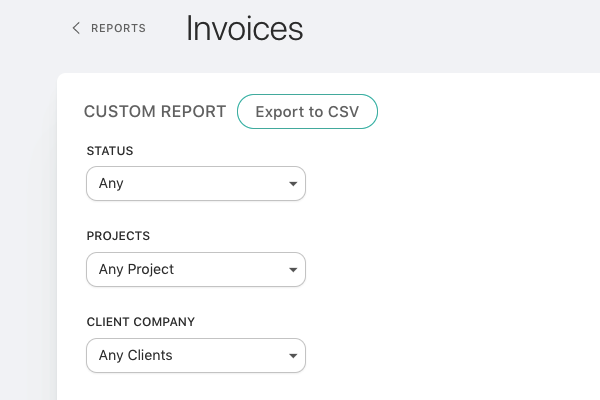 Reports - Invoices
Find and filter all invoices that meet a predefined criteria.
Projects
Find and filter all projects that meet a predefined criteria.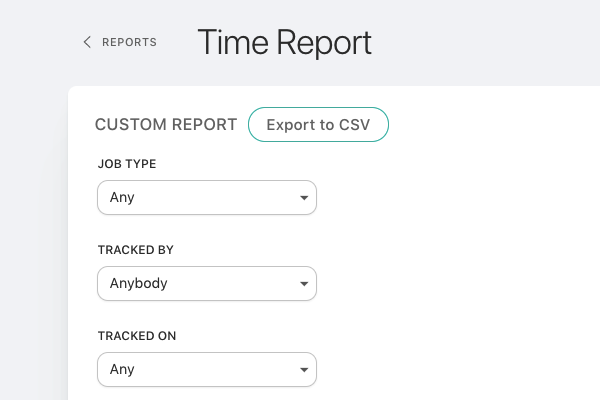 Advanced Time Report
Find and filter all the time records that meet a predefined criteria.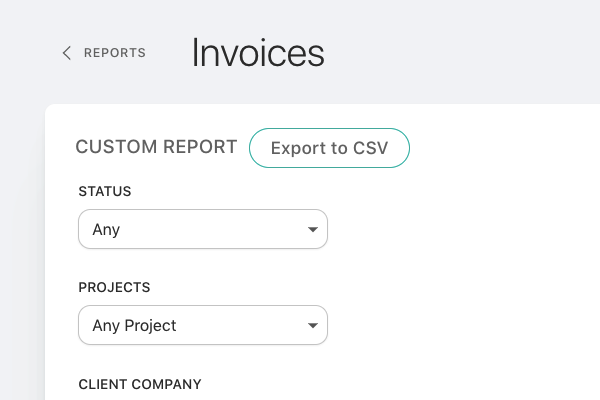 CSV Export
Export each report's data in a CSV file for advanced data manipulation.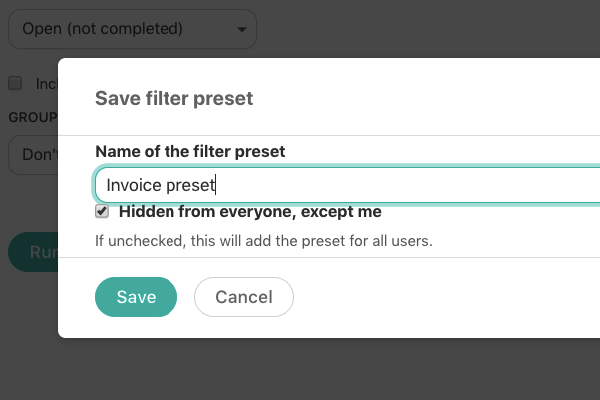 Presets
Save reports you run often so you can always have the latest information in one click.
Customization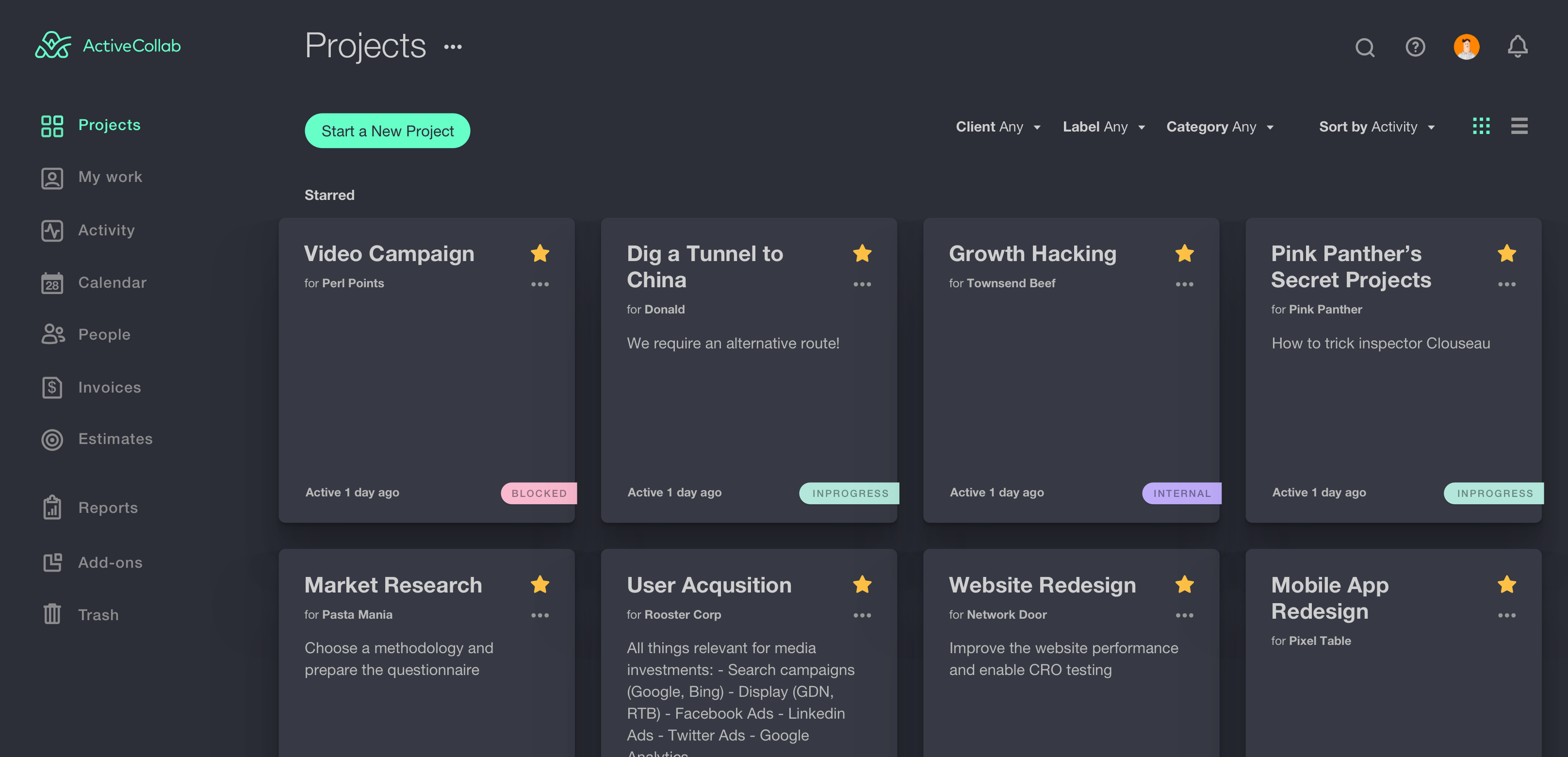 Neon Theme
Give your eyes a bit of relief by choosing the Neon Theme in your preferences.