Story written by Cam Lee – Rock Agency Founder & Managing Director
We're a digital and communications agency based in Melbourne, Australia. We put a lot of hard work into helping our clients be seen by the customers they want through website design and development, eCommerce, digital and social media marketing, SEO, and branding.
I started the agency in 2015 – it was just myself and a developer working out of my apartment's spare room. But we've achieved a lot in a short period. We're now a team of 14, with an office (thankfully).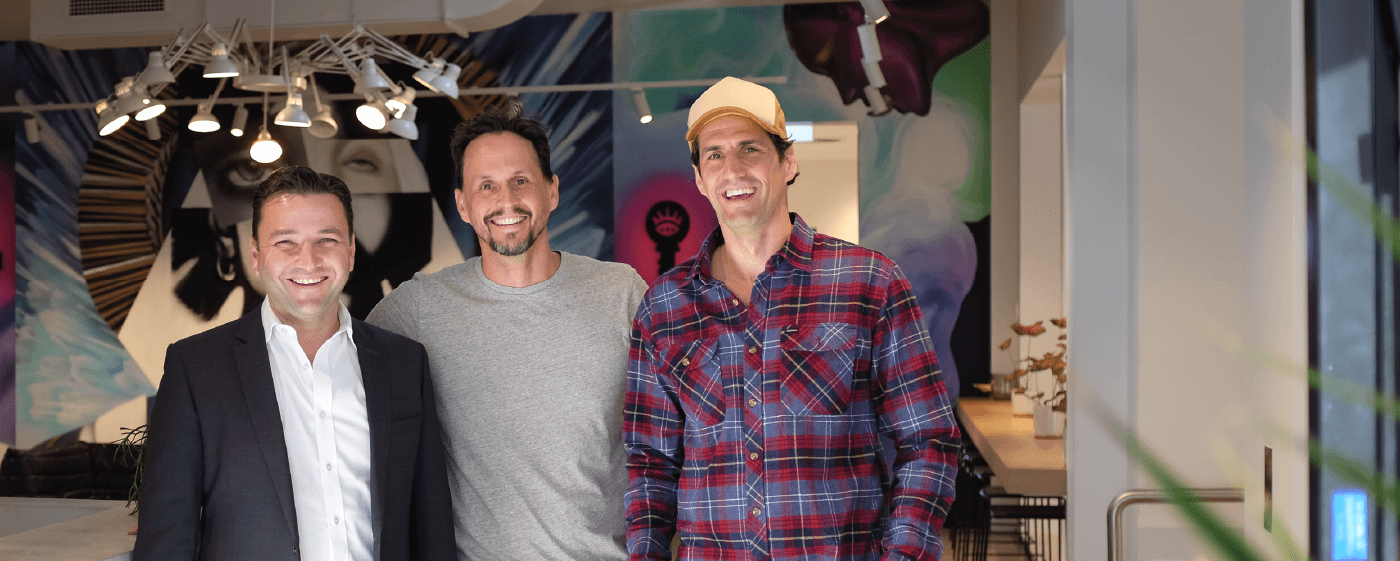 We've been lucky that we haven't been boxed into working with a specific industry or client type. We've got a hugely diverse range of clients, each with their unique business challenges. While all our solutions are digital, there isn't a road map for what we do. A big part of loving the work is creative problem-solving.
We've been using ActiveCollab since 2016, but I'll be honest, not to its fullest potential – the juggle between projects wasn't as real as it is now. But I do like how much the tool has been able to meet where we're at as a business. Now, I think we're really making the most of all of the functionalities ActiveCollab has to offer.
From taking off to working from home
At the start of this year, things started to take off. Then, all of a sudden, COVID-19 threw a bomb into our lives, and we were working from home. All very well to have set up a project and broken it into actionable tasks, but when you can't turn to the person next to you and ask what they're up to, you can't manage or plan staff resources.
So, time tracking has become vital – it's visibility for everyone. The team knows exactly what they need to do each day and how much time to spend on it, and Account Managers can dish out new work fairly. I think it's so important when there's no separation between home and the workplace that the team has their hours set for the day; otherwise, it can all bleed together.
The budgeting functionality has also been game-changing for us – we're able to line up the team's time with the project budget to know exactly where we stand.
I'm writing this on September 1, the first day of Spring in Australia, and the 6th month we've been working from home. There is no way we'd be functioning with the same level of productivity without ActiveCollab. I'm definitely not denying the challenges of being in lockdown and working from home, but there have been genuine plus sides too.
We've gotten way more efficient with our time management and communication, and a big part of that is because of ActiveCollab. As we look towards going back to the office in person, we'll be taking with us better ways of working, and it means we can meet the growth that we see in our business.