Hi everyone,
Welcome to another edition of ActiveCollab's monthly recaps! In our previous post, we talked about the project page header and the mobile app's progress. This month, we have an interesting topic: templates! Also, we'll talk about the mobile app and our uptime during February.
Apply a template
However exciting and diverse our modern jobs are, there are always some elements that repeat themselves in every process. We understand our users need different types of templates on each project, and now we've enabled a more flexible use of project templates.
You'll find the new option "Apply template" under the three-dot menu in a project. Choose a previously created template, and its tasks will be added after existing task lists.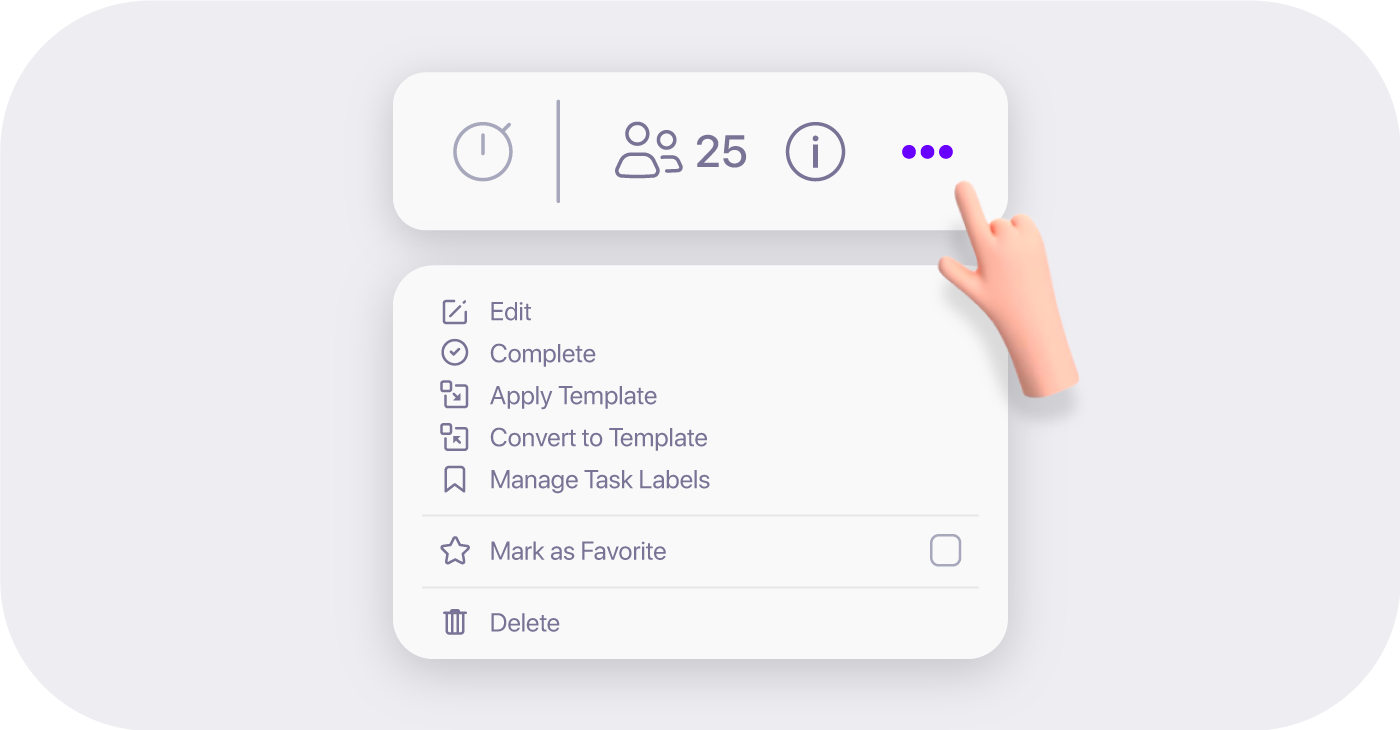 Here's how we see it: you could have one template for daily tasks, another for weekly, and one specific for project managers, for example. Project A could incorporate Templates 2&3, while Project B needs Templates 1&2. This way, you could automate your processes significantly, using templates as pieces of a puzzle and assembling them as needed.
Mobile app
We hope you find the in-app Chat on the mobile app useful! Since last month, we've made some improvements to that feature and some more:
G-Drive and Dropbox attachments preview support
Improved iPad support
Managing participants in group chats improved
Quick Chat reactions: double-tap for thumbs up
Long press reactions to view who reacted to messages and comments
Quick switch between accounts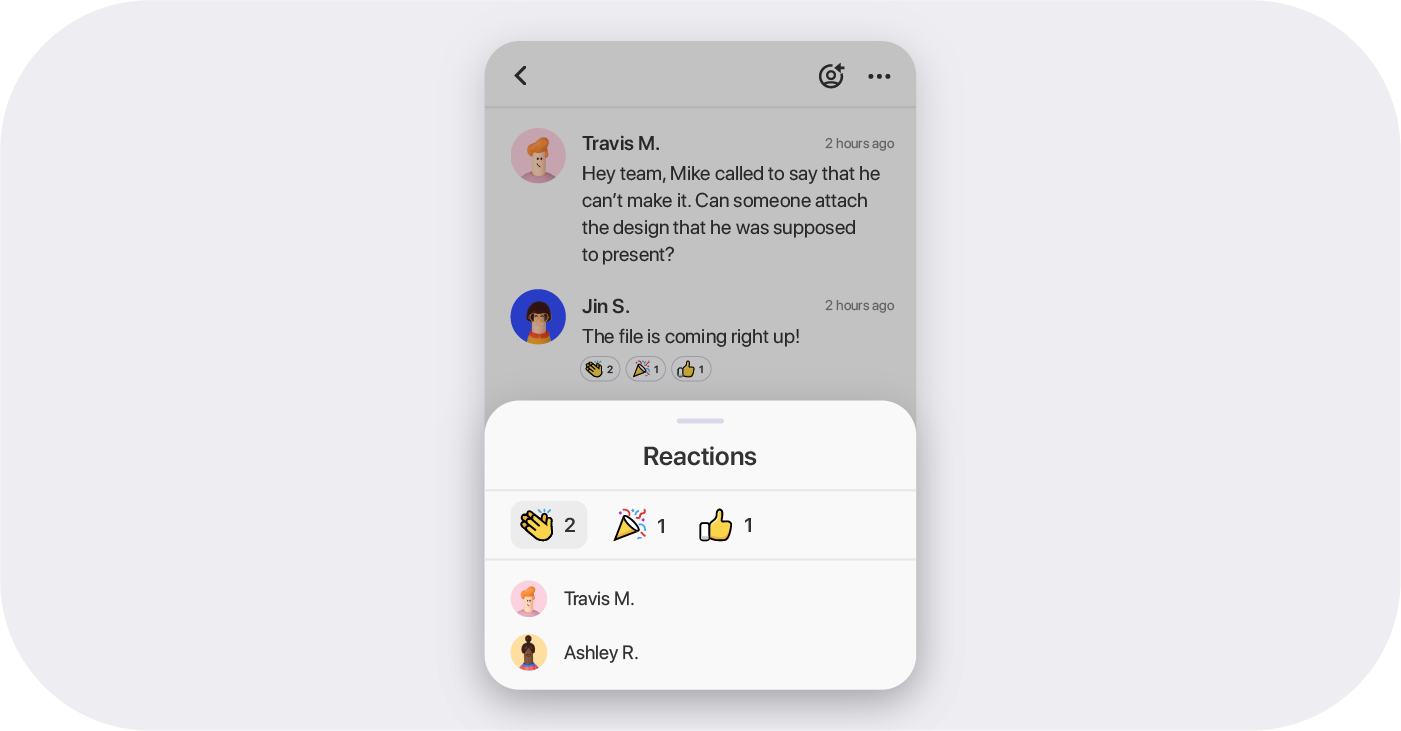 Uptime
ActiveCollab's uptime in February was 99.99%. If you ever spot non-optimal app performance, feel free to contact our lovely Support Team via email or Twitter. Also, give us a shoutout if you're happy with our tool, we love hearing our users' feedback!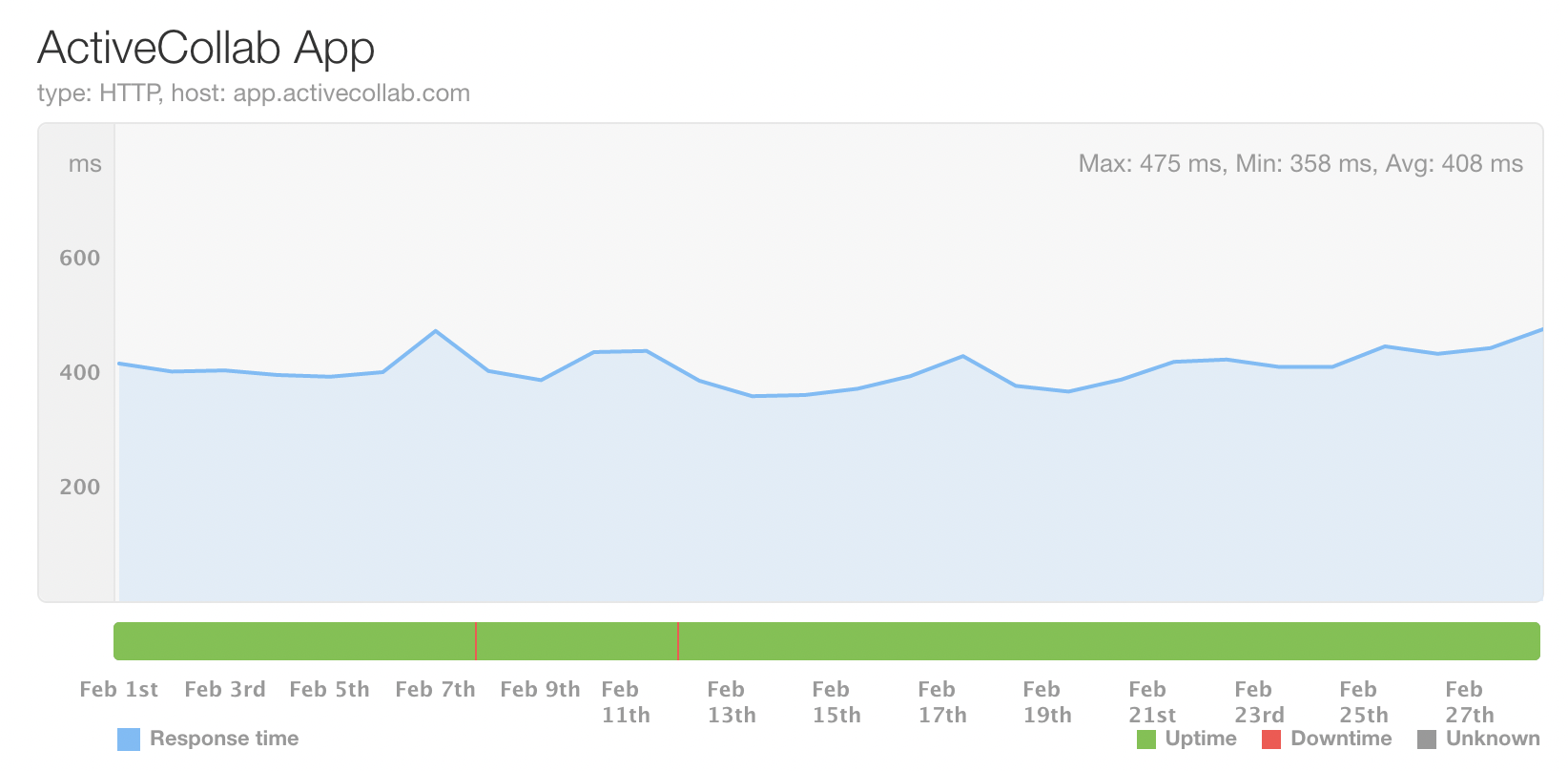 Coming up
We're looking forward to rolling out the new header on the Project page. The new design will be neater and hopefully improve your experience. The mobile app will be enhanced with the option to schedule notifications. For example, if you'd like to receive notifications only from Monday to Friday, from 10 am to 4 pm, you'll be able to customize your preferences. The Stopwatch is also already under work and will be released soon so that you can track your time on any device!