Hello everyone,
Welcome to another monthly recap! Last month, we announced two changes, and we're happy to let you know they've both been released!
New mention types
Finally, you can mention and notify more people at once! There are several ways to do that.
Type @team-name to mention the entire team. Only people who are project members will be mentioned, and you'll also see how many members of that team are already invited to the project. Hover to view the list of those invited to the party.
Use the @Project or @Everyone option to tag everyone in the project. Another new option is @Task/Discussion/Note or @Here, for mentioning all the subscribers.
You can also tag @Leader or @Assignee. The former is to notify a project's leader, the latter to mention the task's assignee without checking who it is.
Possibly the best part of this update is the connection with the Availability records. Naturally, you can still mention one person at a time, but the novelty is the "Unavailable" message right next to someone's name. Hover over it to see which type of day off it is. That way, you'll know immediately whether to expect a reply within that day or not.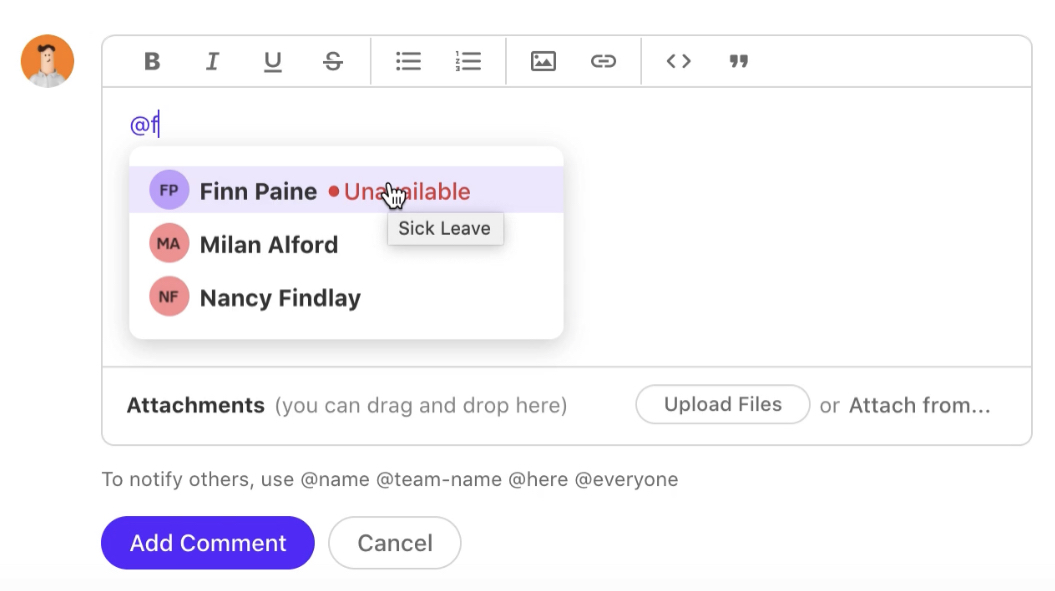 New task menu
When you need some task elements such as the task list, assignee, or due date, there's no need to open the task to do it. If you're using the List or Column project view, simply find the three dots and modify the tasks away! This menu is also available when you add new task cards, so you can set more task properties that way.
Uptime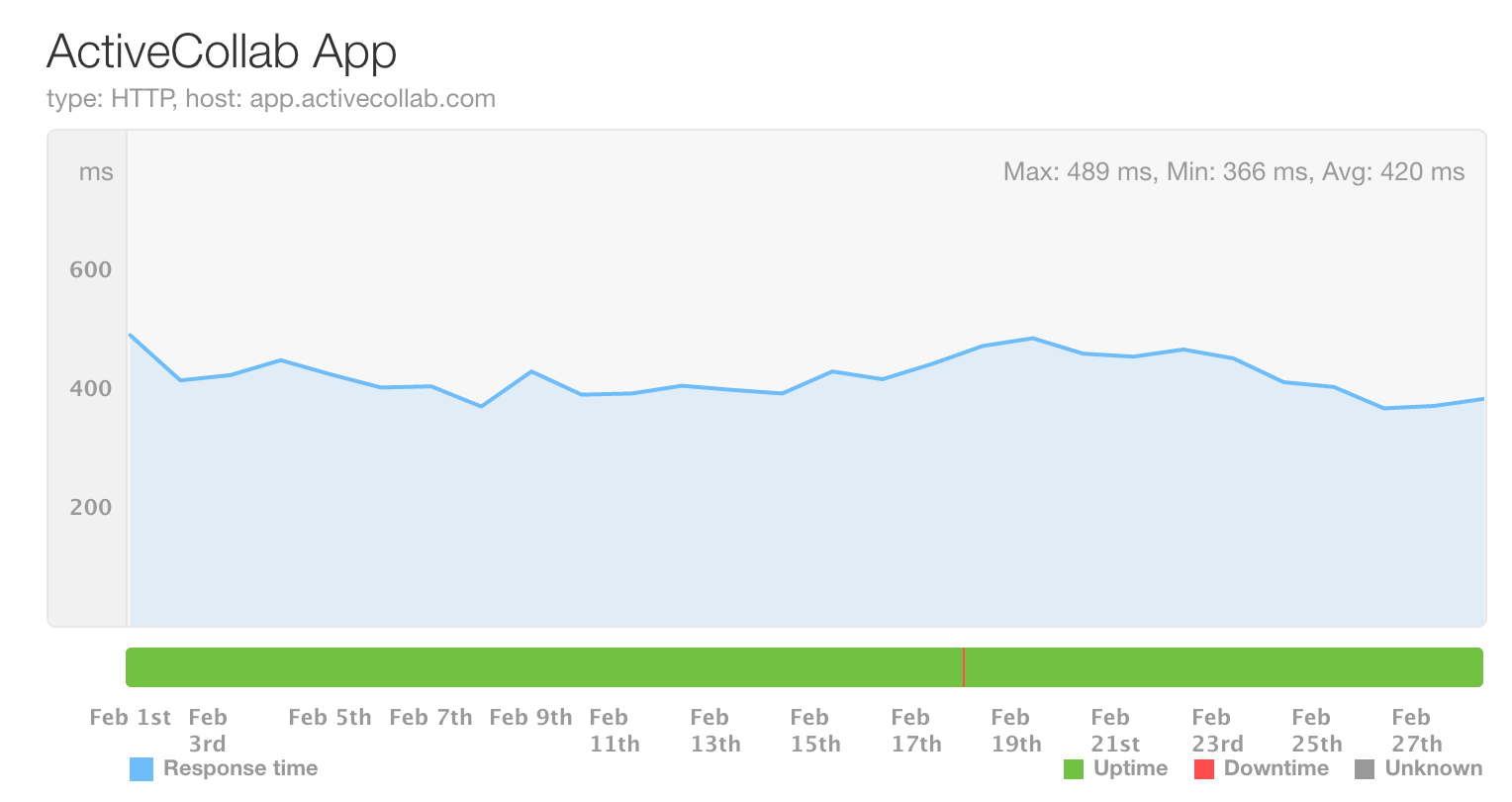 February's uptime is >99.99%. We plan to keep it that way at all times. If you ever notice hiccups or unexpected downtime, let us know!
Coming up
March will keep us occupied with better text input options, affecting tasks, discussions, notes, and comments. Also, we'll be working on a brand new feature, but more info on that soon!
Send us your feedback via Twitter or email! We're always excited to hear it. Toodle-oo!