December is all about holidays! We're aware of that, so we don't usually have big releases around that time. Which doesn't mean we have nothing new in store.
Last month we had a few smaller, but very useful updates, while this month we bring you one extremely important improvement.
We're talking about one of the most requested feature requests, time reports! For a short window of time, you'll be able to choose if you want to use the old or the new one. In mid-January, we'll end the Beta testing period and only the new version of the report will be available.
The new report may look just like the old one, but looks are deceiving sometimes! We've changed the feature visually for about 20%, and functionally for 80%.
Sorting, grouping, summing up, filtering.
All these enhanced functionalities will save you a whole lot of time trying to reach information-based decisions. How? Finally, you won't have to export data and filter it out in spreadsheets anymore.
You'll be able to sort out data by many different criteria within our time reports.
So, if you need to know how many hours has your team tracked last week or month, simply select a time range. Additionally, you can expand each team member's records and dive into more details.
In case you want to find out which client your team works most for, the report will show you that information, too. When expanded, you'll see the tracked hours divided by employees.
Another awesome novelty is the so-called deep linking. It means that once you set up your criteria, you can bookmark the link, and every time you reopen it, the filtered data will be readily waiting. Share the link with someone, and they'll see exactly what you see.
That's not all! It's now also possible to open a task directly from the time report.
In the works as you're reading this!
Column view
Last time we announced we'd be working on spicing up the column view. We've already started to test it internally, but these two months will be dedicated to timesheets and reports, leaving no space for further enhancements on the column view. Of course, this doesn't mean we're letting it go, it's only postponed so we can deliver the best time tracking features in January.
PHP 7.4 compatibility + Self-hosted + Roadmap
On November 28th PHP 7.4 was released. We tested ActiveCollab and made sure that there were no breaking changes. Due to this effort, we are pleased to let you know that you can (and should) run the latest ActiveCollab 6.1 releases on PHP 7.4.
While we don't use any of the specific features this release brings just yet (that would break backward compatibility), you'll enjoy improved performance and stability of PHP 7.4, when you upgrade.
In other news, all the self-hosted users have been upgraded to the latest app version.
Also, check out our Roadmap! It's been updated, so you're always informed on what we're up to.
Coming up
All in all, keeping in mind it's the holiday season, we've moved quite a few steps ahead.
Stay tuned and subscribe to our newsletter, as big ActiveCollab updates are coming up in January!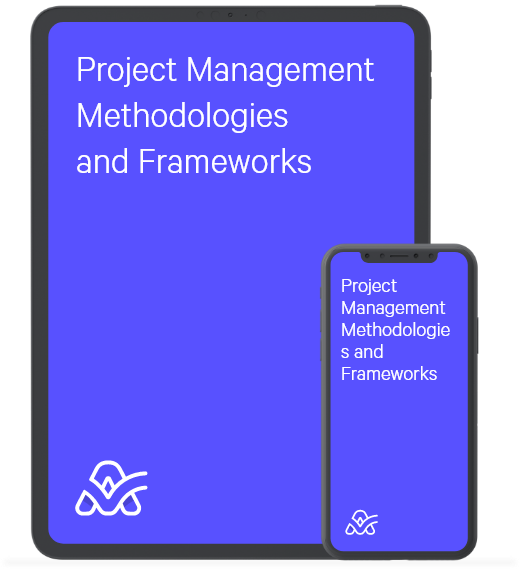 Project Management Methodologies and Frameworks
This article is just a small part of the story about project management and it's best practices that we covered in great detail in our flagship ebook.