Hello everyone,
It's time to wrap up 2022 with a recap of all the work we've done on ActiveCollab in December! Last month, we talked about new search options and the list view we're preparing for ActiveCollab 8.0. This time, we'll go over new details in your project info and the time options we've been working on in the new version.
Storage Info
This option is already available to all our users. You can now check how much space files take in every project.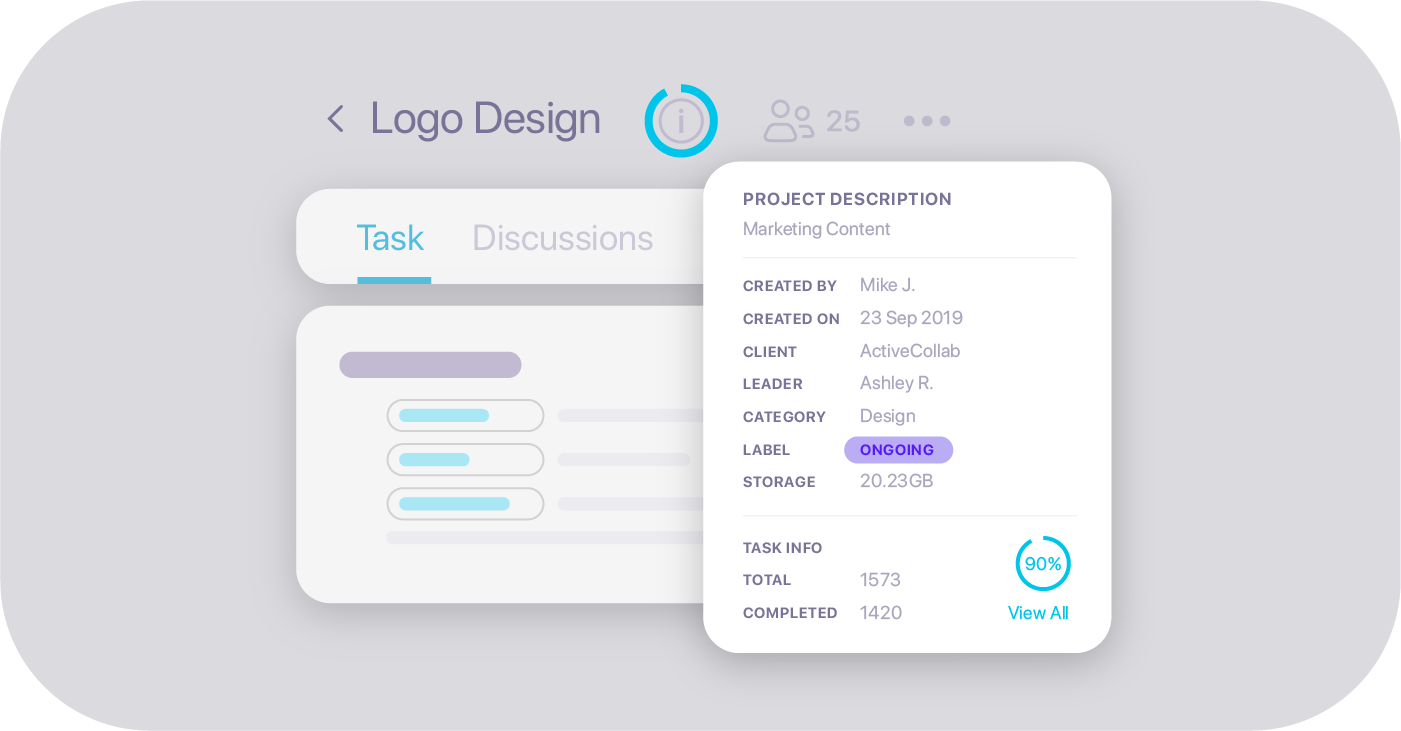 Find this detail in the project info or sort your projects by storage and use the opportunity to clear up unnecessary files!
ActiveCollab 8: Time Indicators
Once ActiveCollab 8.0 is released, you'll be able to select the details you'd like to view in the grid. We've added a feature to overview the time details of every task. Time records will be visible and easy to add, so you won't have to open a task to make changes.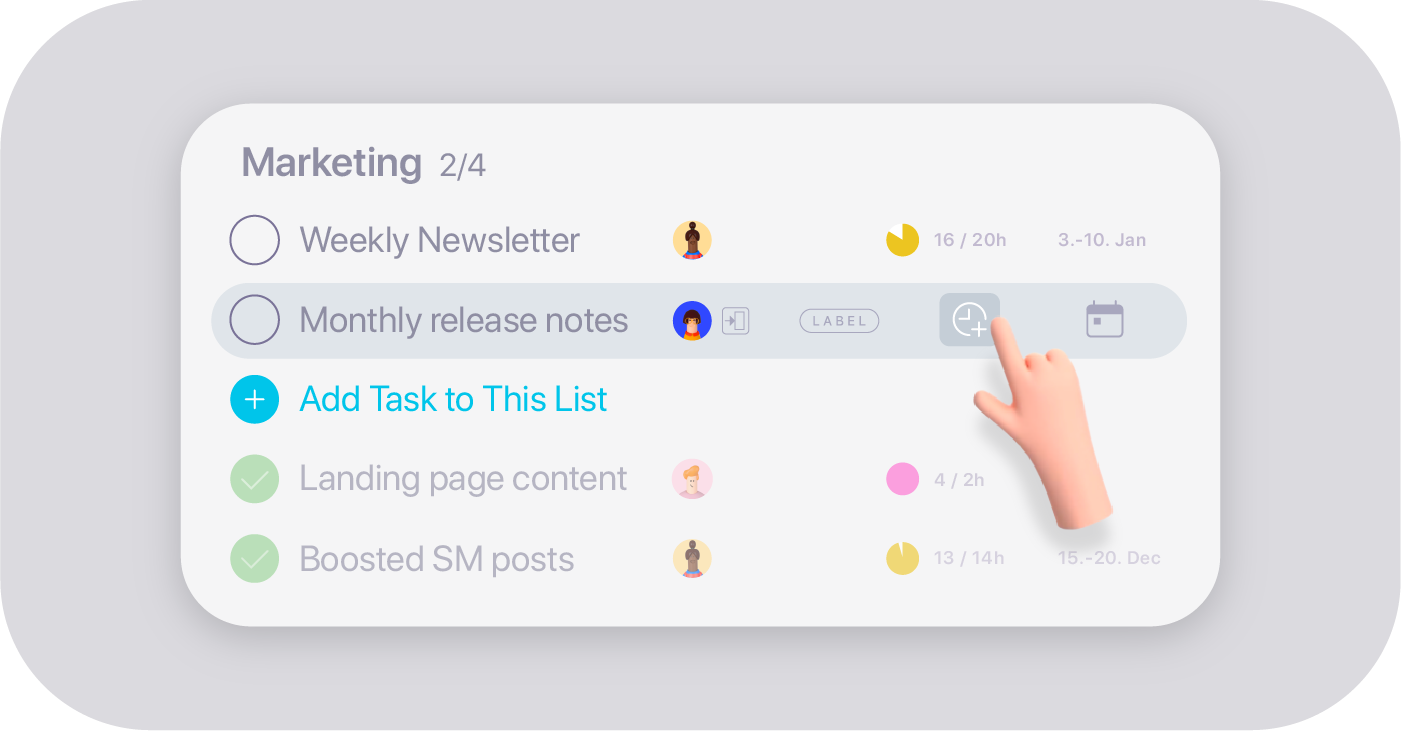 Another interesting feature is the pie charts that will appear if you use time estimates. The colored circles will let you know at a glance how much time someone has spent working on a task out of the estimated hours. To activate time features, go to the System Settings and turn on time tracking and estimates!
Uptime
ActiveCollab's uptime in December was 100%, with no downtime. We aim to provide uninterrupted service at all times, but if you ever notice lagging or issues, let our Support Team know via email or Twitter!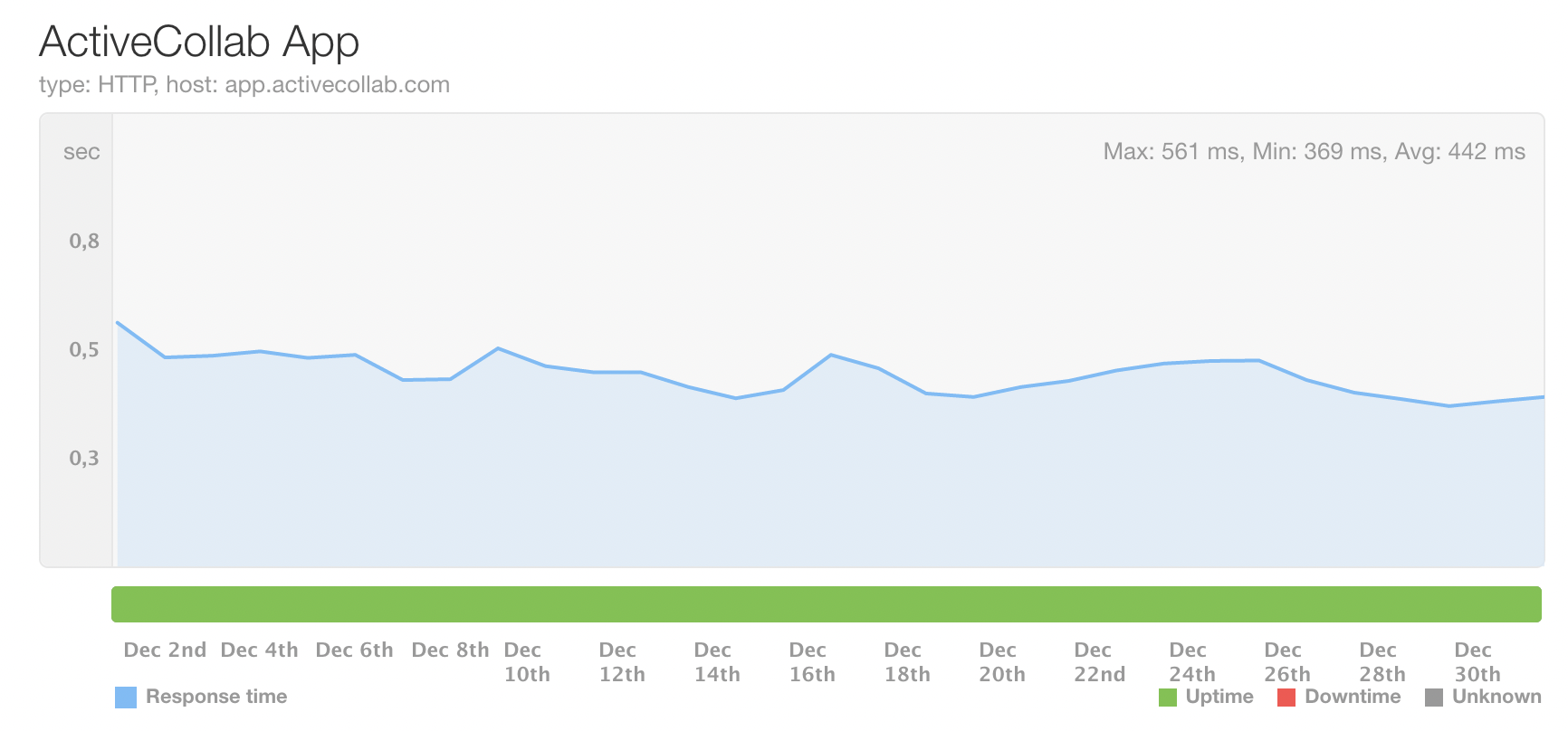 Coming Up
We'll take a short recap break in January and come back with news on the Early Access Program that will give you the opportunity to be the first to try out all the ActiveCollab 8.0 features we've been talking about. Our teams wish you a happy beginning of the new year!