These months are all about ongoing projects. There are a couple of important areas we're tackling, and it takes time to get them right. Here's what we're working on:
My Work makeover
Notification bell
Storage add-on
My Work
We're launching the Early Access Program, and we're looking forward to hearing your thoughts. If you'd like to apply and be among the first to try out, contact us!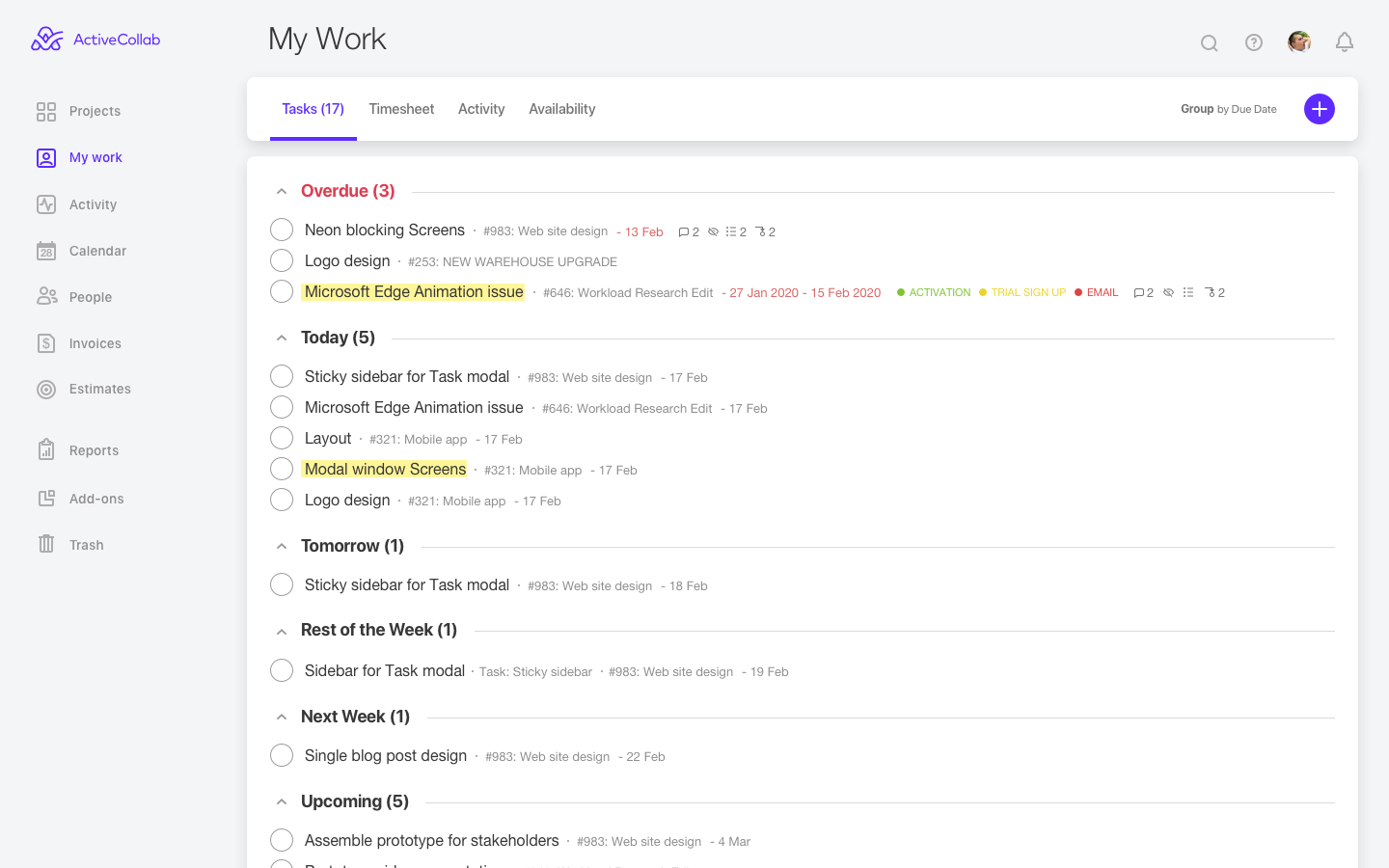 We're adding the option to group tasks by their due date. Also, tasks will be organized by project and task list, which will be collapsible. We understand that not all assignments need your immediate attention, so hiding and filtering them should help clear out the clutter and focus on what's important at any given moment.
It may not seem like a big deal, but it comes in very handy when you have a lot of tasks on your hands!
Notification bell
In our last recap post, we talked about tidying up the task modal's code. Now we're doing the same thing with our bell. It will be faster and will perform better overall. Our Early Access Program users will be able to test it starting today.
Storage add-on
Great news for our yearly subscribers! You'll get an additional 25GB of space very soon. This goes for all those monthly subscribers as well if they switch to the annual plan.
You'll also be able to purchase additional storage; here's a quick overview of the pricing:
100GB - $49 monthly or $490 yearly
300GB - $99 monthly or $990 yearly
500GB - $149 monthly or $1490 yearly
All paid ActiveCollab subscribers already get a lot of space for all their files: 100GB. We say no to storage anxiety and yes to adapting your space and being comfortable in it!
ActiveCollab 7.0
In September, we shipped a new version of ActiveCollab to our Self-Hosted users. They got a nice feature pack: the new column view, budget alerts, the Xero upgrade, and a smarter date picker. Read all the details here.
Uptime
What we worked on in the past few months is already giving results. Here we can notice a 10% performance increase.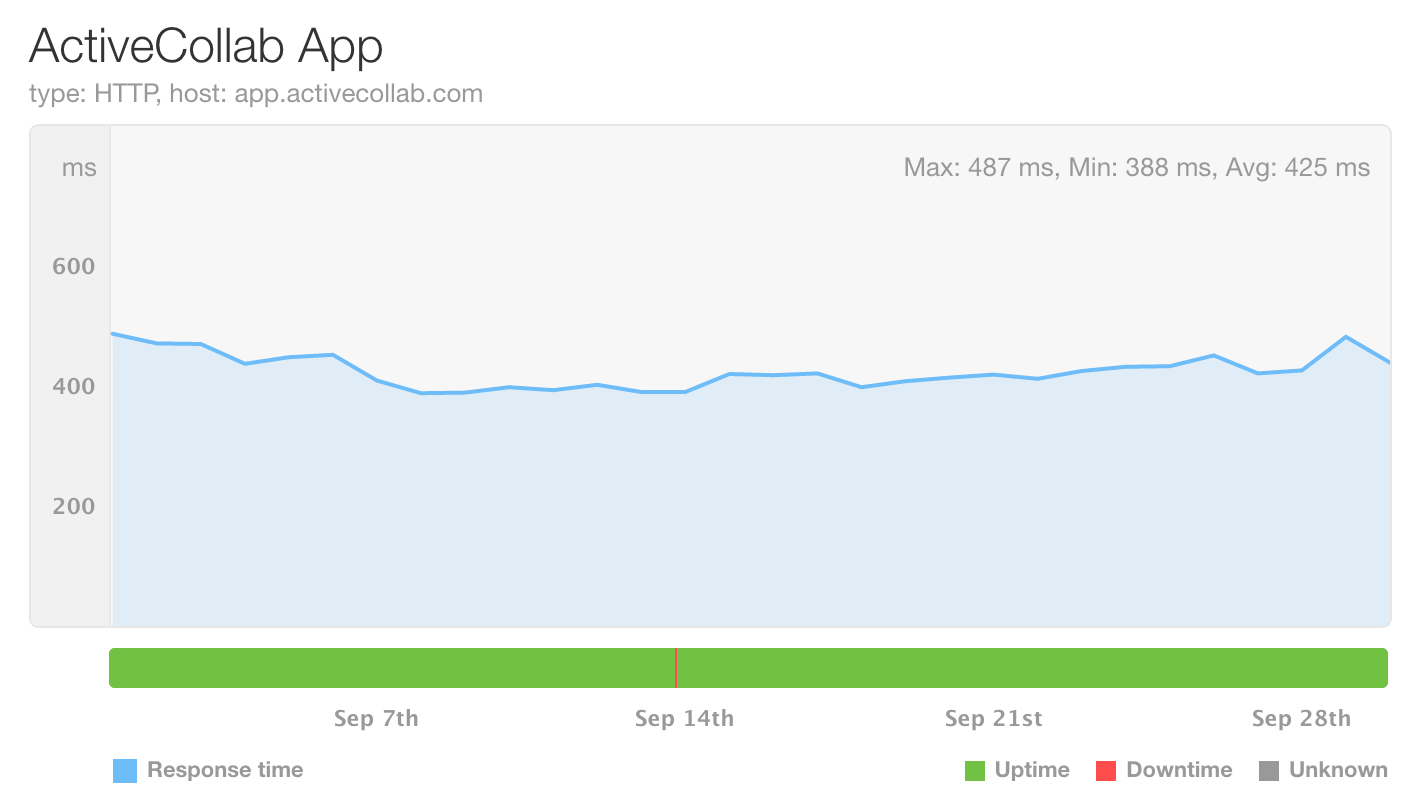 The uptime in September was 99.99%, and we plan to keep it as high as possible.
Coming up
All of the above! We can't wait to read your comments on the refurbished My Work. As usual, we're tidying up the app along the way and keeping a watchful eye on your feedback.