Hi everyone,
Welcome to the new edition of ActiveCollab's monthly recaps! In February, we talked about applying templates to projects and improvements to the mobile app. This month, we'll talk about the Project page, the mobile app, our uptime during March, and what we plan to work on in April.
Project page
We hope you've had the chance to experiment with the new option to apply a template to your projects and use them as pieces of a puzzle! In March, we added another great feature. You can set up the starting date of your tasks within the template you're applying and automate your processes even further. For example, if you need recurring tasks, you can set up when they're created (every other Tuesday or every 25th of the month) and when is their due date (four days after their creation).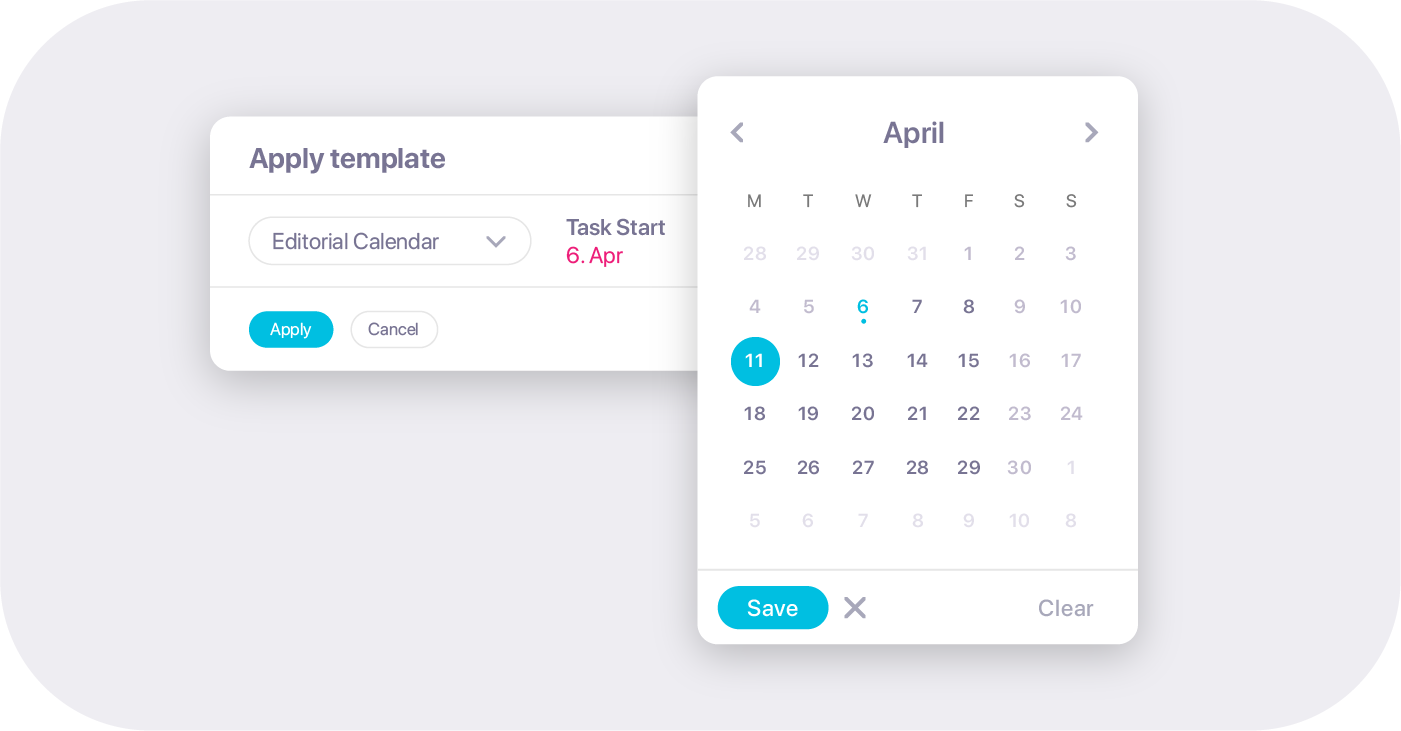 You may have also noticed that we've rearranged elements on the Project page. The header is now separated for a cleaner look, and it contains a new "Add" button that you can use to add anything quickly, from recurring tasks to inviting people to the project. This means you no longer need to create a task first and then convert it into a recurring one! Adding task lists is also quicker, and you can choose whether the new task list will be placed at the top or bottom of your project.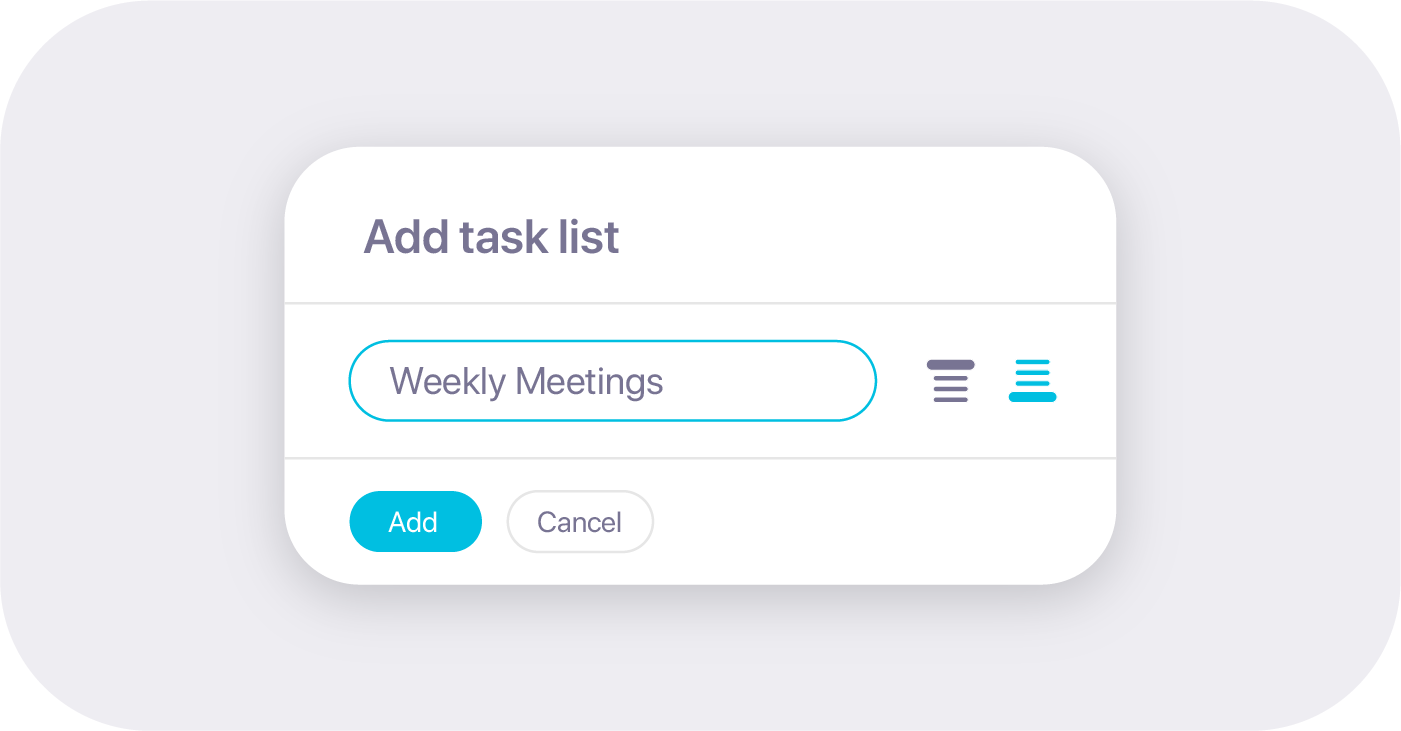 The Project info has been moved next to the project's name. You'll also find the three-dot menu there, and you can use it to set off the Stopwatch when you want to track the time spent working on the project. For tracking time directly on tasks, select any task and start the Stopwatch!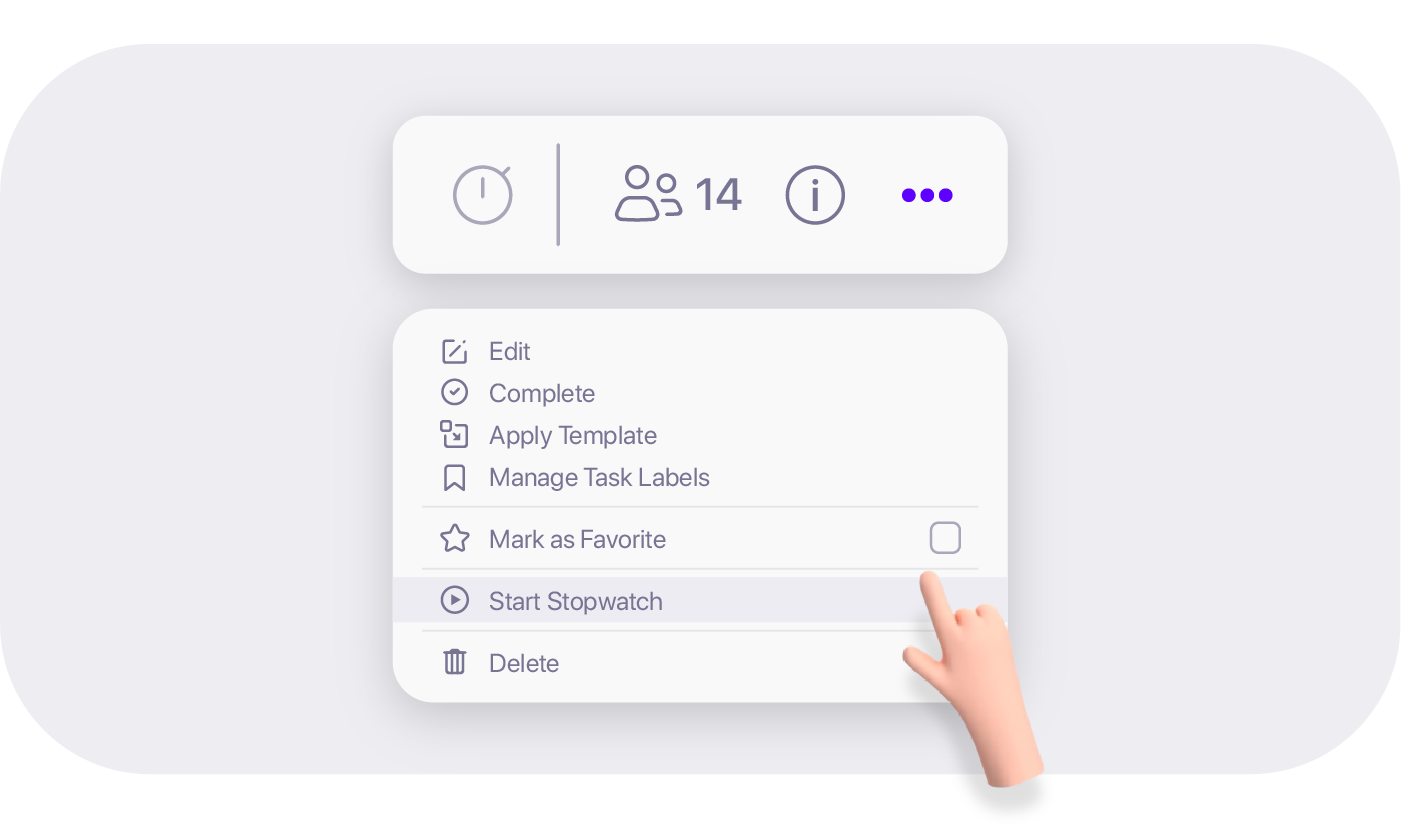 Mobile app
Speaking of the integrated Stopwatch, it has been added to the mobile app as well. Now, you can track your time on your phone and tablet wherever you are!
Another neat option added in March allows you to set the preferred interval in which notifications are turned on. So, if you'd like to be undisturbed outside office hours, the ActiveCollab mobile app fits your schedule.
Uptime
ActiveCollab's uptime in March was >99.99%, and we plan to keep it that way. However, if you're experiencing any trouble with the app, let us know via email or Twitter! Our Support Team will help out as much as possible.
Coming up
In April, we'll be tackling the batch edit and filtering features on the Project page. The mobile app will, as always, be improved and tweaked additionally to provide the best user experience. You'll also be able to view completed task lists and tasks in chronological order. Haven't downloaded it yet? Visit the App Store and the Play Store and start using the ActiveCollab mobile app today!