Hello everyone,
Welcome to 2021 and its first monthly recap. Last time, we took a chance to review all the changes and additions of ActiveCollab throughout 2020 - we hope you enjoyed it! This month, we'll go through a couple of implemented improvements and our plans for February.
Upgraded editor
Another under-the-hood upgrade that you won't notice immediately. However, next month will welcome changes to tasks and their comments, notes, and discussions. The new and upgraded version lets us expand some features, such as @mentions. Soon, you'll be able to mention an entire team at once, for instance.
A nice shortcut and time saver for those who collaborate with many teams simultaneously.
Activity
You can view everyone's activity on all the projects you're invited to (Activity menu button), as well as on individual projects (Activity tab within the project). Finally, we've made it possible to group and shuffle through them on a daily, weekly, and monthly basis. This change should let you find what you're looking for with more ease.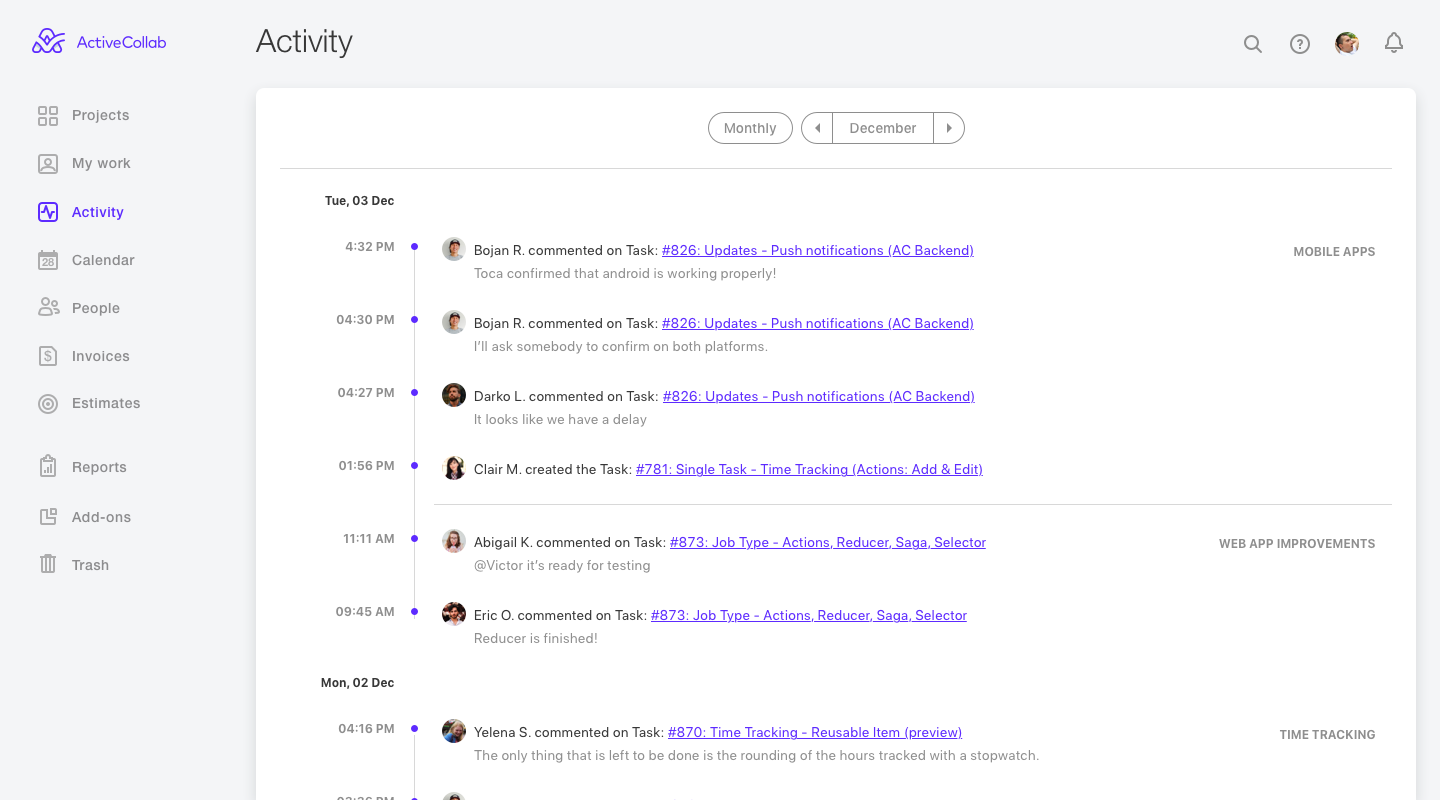 Stripe payment update
A shoutout to all those who process their invoices through ActiveCollab! We're aware you might have gotten emails from Stripe saying you could lose revenue if the integration is not updated. Your safety and security are paramount, so we've updated the Stripe integration to be SCA (Strong Customer Authentication) ready.
Uptime
Here's an overview of ActiveCollab's uptime in December and January. It totals 99.99%, and we plan to keep it that way. If you ever notice any issues, don't hesitate! Contact us via Twitter or let our lovely Support Team know what's going on.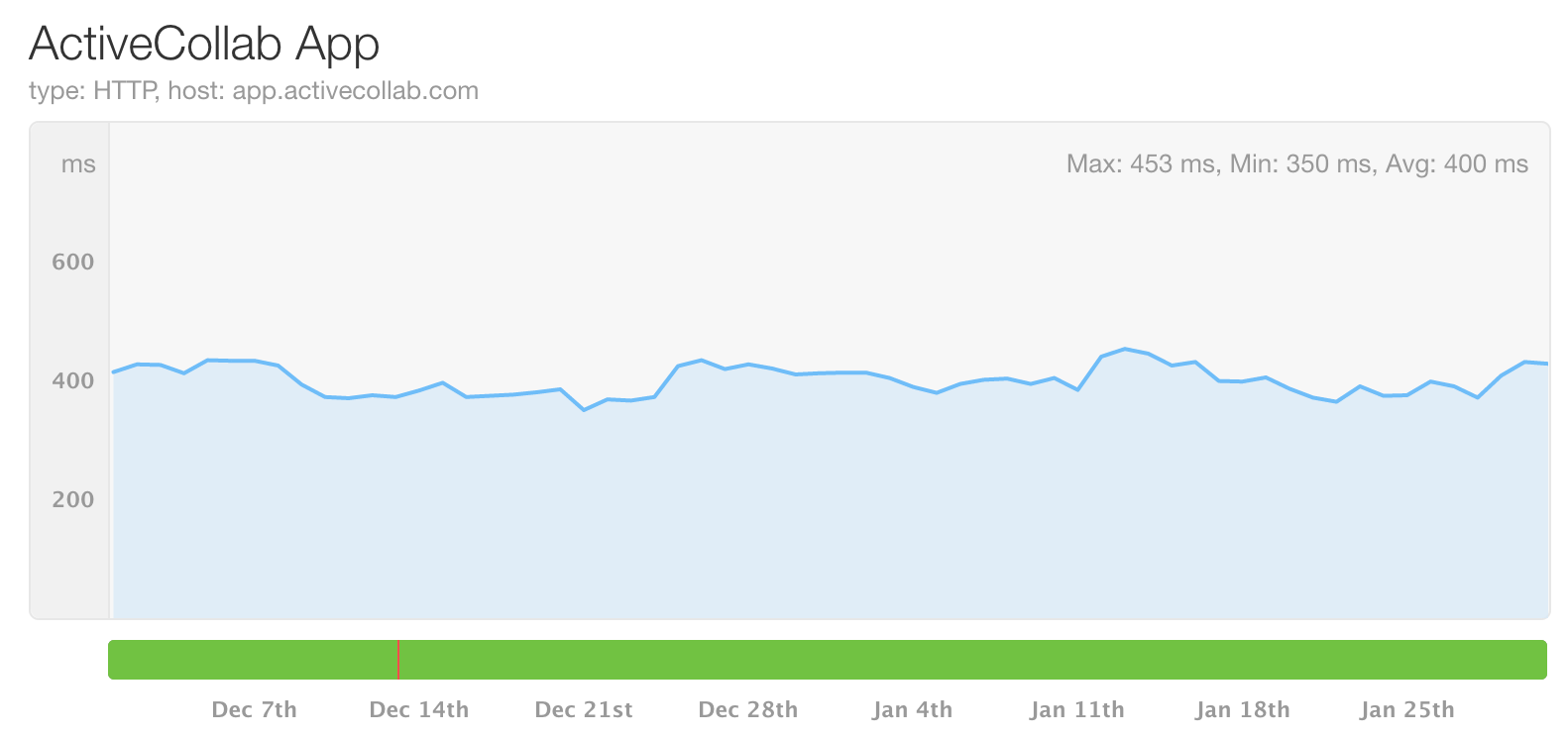 Coming up
Just as we already said, @team within tasks, comments, discussions, and notes will be available to all our users.
Secondly, our Column view will be additionally tweaked and improved. We're working on adding all the available options to create and modify a task without opening it. Which task view do you mostly use, Column, List, or Timeline? Let us know! We're on Twitter, and our Support Team is always happy to chat with you.
Last but not least, we're looking forward to surprising you with some new additions soon. Stay tuned for more info!