Two weeks ago, we released ActiveCollab 7.0 to our Self-Hosted users. Back in July, we announced the system changes required for this update.
But let's get down to business and check out what you're getting with it.
New column view
The column view, also known as Kanban, is something we've put a lot of effort into.
What our Self-Hosted users won't be able to experience yet are real-time events. No worries though, we're working on that too!
Budget alerts
A project's budget is something that definitely needs to be kept under control. So, we created a way to help you achieve that goal. You can set up as many alerts as you like, for all your projects, or only for some of them.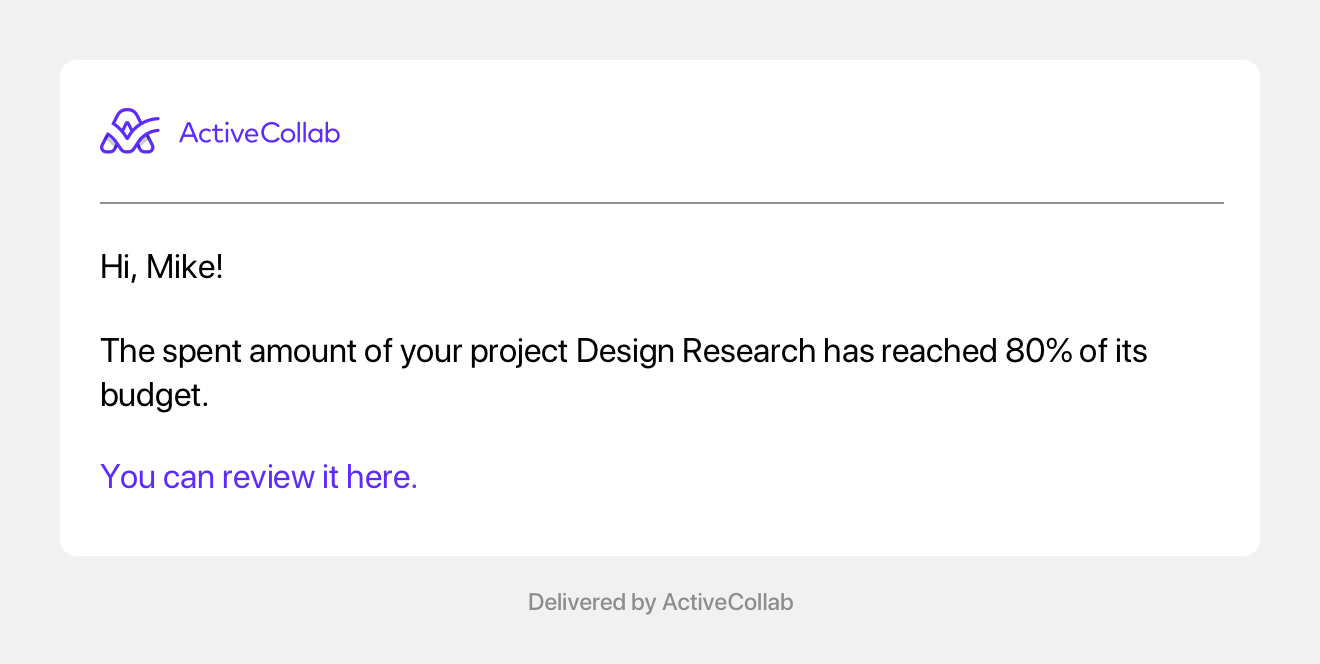 Xero upgrade
As announced, we made some changes to our Xero integration to sync with their updates and keep the connection running smoothly. Cloud users didn't need to lift a finger, while our Self-Hosted users got detailed instructions on what to do. We hope it was easy enough, and we'd like to encourage you once again to contact our superfast Support Team if you run into any issues.
Smarter date picker
When you're assigning tasks to various team members, you need to know if they'll be present in the first place. We're proud to tell you won't have to go and look for that information any further than the date picker. When selecting a due date, the availability of the assignee will be shown on the little calendar.
Enjoy your latest version of ActiveCollab, and send us your feedback!