Every project journey culminates in the often-overlooked phase of project closure. While a project lifecycle is a sequence of activities that must be accomplished to complete a project and typically includes initiation, planning, execution, control, and finally, closure, the final stage is far from just tying up loose ends, it's a treasure trove of lessons and insights.
The project closing phase can be a crucial learning tool for future projects, allowing teams to reflect on successes, identify mistakes, and implement improvements. In essence, the end of one project can significantly enhance the start of the next. Let's dive deeper into the importance of project closure and how it paves the way for better beginnings.
What Is Project Closure?
Project closure is the final phase in the project lifecycle. It involves wrapping up all project elements, including completing and delivering final outputs, releasing project resources, documenting lessons learned, and obtaining necessary approvals to close the project.
The benefits of project closure are manifold:
Completion of Deliverables: Closure ensures that all project deliverables have been completed satisfactorily and handed over to the relevant stakeholders.
Resource Release: It allows for the formal release of any remaining resources, be they human, material, or financial, back to the organization for use in other projects.
Documentation: The closure phase enables documenting project experiences, successes, and failures. This record serves as a valuable resource for future projects.
Evaluation: This phase allows for evaluating team members' performance, which can be used for professional development and feedback.
Celebration: Lastly, the end of a project provides an opportunity to celebrate the project's success and acknowledge the team's hard work, boosting morale and motivation.
How to Close a Project?
Project closure is best to be done through 8 easy steps.
Project Completion: Ensure all tasks related to the project have been completed. Check if the final product or service has met the agreed-upon quality standard and scope.
Review and Approval: Have your stakeholders review the project outcome. Make sure they are satisfied with the results. Obtain their official approval and acceptance of the project's deliverables.
Document Lessons Learned: Reflect on the project experience. Identify what worked well, what didn't, and why. This is an opportunity to learn from successes and failures to improve future projects.
Financial Closure: Ensure all invoices have been paid, contracts closed, and any remaining funds returned or reallocated.
Resource Reallocation: Reassign team members and other resources to new projects or tasks. This may also include returning rented or leased equipment, freeing up space used for the project, etc.
Final Project Report: Prepare a comprehensive report detailing the project's performance, including key metrics, challenges faced, solutions implemented, and overall project success.
Project Archive: Store all project-related documents, reports, and data in a secure and accessible place for future reference.
Celebration: Last but not least, celebrate the successful completion of the project! This can boost morale and motivation among team members.
Types of Project Closure
There are generally four types of project closure: successful, premature, perpetual, and failed.
Successful Project Closure
This is the ideal type of closure where all project objectives have been met and the stakeholders have accepted deliverables. The project has been completed within the planned schedule and budget.
Premature Project Closure
The project may be closed before its planned completion due to various reasons such as lack of resources, change in business strategy, or poor project performance. In such cases, it's important to document the reasons for early closure and lessons learned.
Perpetual Project Closure
Sometimes, projects go on indefinitely without a clear end. This often happens when there's a lack of clear project objectives or scope. To close such projects, defining what constitutes project completion and working towards achieving it is necessary.
Failed Project Closure
This occurs when a project is terminated due to its inability to achieve its objectives or when it's no longer feasible or viable. Despite the failure, it's crucial to document the reasons for project failure and learn from them to avoid similar issues in future projects.
What Are the Three Benefits of Closing a Project?
Archiving Project Information: One of the key benefits of closing a project is that it allows archiving of all project information. This includes data on the project's performance, challenges encountered, solutions implemented, etc. This archived information can be invaluable for future projects, enabling teams to avoid past mistakes and replicate successful strategies.
Releasing Resources: Closing a project means that resources tied to the project - including team members, equipment, and budget - can be released and reallocated to other tasks or projects. This efficient use of resources can save the organization time and money.
Learning and Improvement: The project close-out phase often involves a thorough review and analysis of the entire project. This provides an opportunity to learn from the project's successes and failures. These insights can improve processes, enhance skills, and increase efficiency in future projects.
What Are the Major Deliverables for Project Closure?
Project Closure Report: This is a comprehensive document that summarizes the project, its successes and failures, lessons learned, and recommendations for future projects.
Final Project Plan: This includes all the project documentation updated to reflect the final state of the project. It consists of the final scope, schedule, budget, quality measures, risk management, and other aspects of project planning.
Lessons Learned Document: This document captures the experiences, both positive and negative, from the project. It is a valuable resource for future projects to avoid mistakes and replicate successes.
Project Evaluation Report: This report evaluates the project's performance against its original objectives, timeline, and budget. It also includes feedback from stakeholders and team members.
Project Audit Report: This report provides an in-depth analysis of the project's management and execution. It identifies areas of strength and weakness and suggests improvements.
Project Deliverables: These are the tangible outputs produced due to the project. They should be finalized, approved, and handed to relevant stakeholders or customers.
Financial Closure Report: This document details the final financial status of the project, including all costs incurred, payments made, and any remaining funds.
Resource Reallocation Plan: This plan outlines how resources (human, physical, financial) used in the project will be redistributed after project closure.
Project Archival Record: This is the final repository of all project-related documents, reports, and data, stored for future reference.
Project Closure Meeting
A project closure or close-out meeting is a final gathering of the project team, stakeholders, and sometimes clients. It marks the formal end of a project. The main objectives of a project closure meeting include the following:
Reviewing the project
Discussing lessons learned
Acknowledging contributions
Officially closing the project
Discussing the next steps
Celebrating success
Role of Project Management Software in Project Closure
ActiveCollab provides valuable assistance during the closure process with its array of features:
Task Management: It enables you to oversee all tasks and sub-tasks related to your project, ensuring no detail is overlooked.
Time Tracking: ActiveCollab's time tracking feature allows you to measure the time spent on each task, providing key data for post-project evaluations.
Expense Monitoring: With ActiveCollab, you can keep a close eye on your project costs and compare them against the initial budget, helping you to create a detailed final financial report—a critical component of the end of the project.
Reports: The software has a comprehensive reporting feature that can generate various reports, including those for tasks, time, and expenses, aiding in project analysis.
Document Management and Communication: ActiveCollab supports deliverable completion with its document management feature. It allows for creating discussions, comments, and file attachments, which are beneficial for conducting project reviews and lessons-learned sessions.
Documentation: The Notebooks feature in ActiveCollab can be utilized to record project processes, methodologies, and findings, preserving valuable insights for future projects.
Common Mistakes in Project Closure
Project closure is a critical stage in the project management lifecycle, but it's often overlooked or rushed. Here are some common mistakes that can occur:
Forgetting customer satisfaction
Neglecting procurement closing
Loose financial management
Assigning blame instead of lessons learned
Failure to conduct a project review
Insufficient documentation
Not celebrating successes
Ignoring future maintenance or support
Inadequate resource reallocation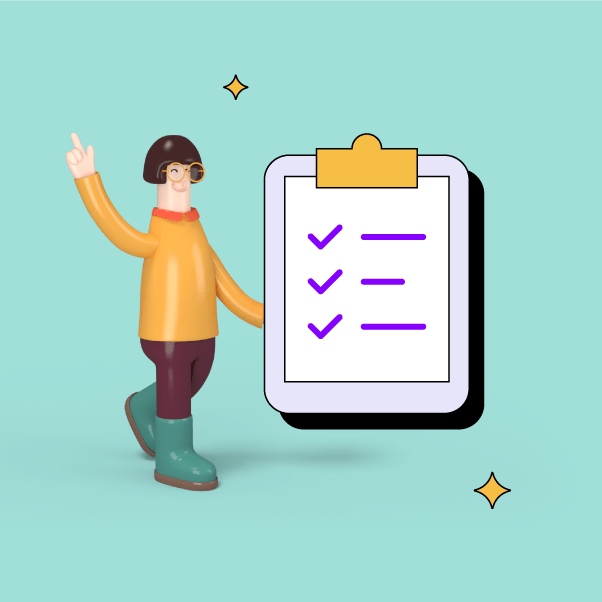 Project Manager Roles and Responsibilities Cheat Sheet