It seems that we all tend to waste time while at work! Can we stop such behavior and turn to more effective practices? Workflow is an essential asset to any company looking to get more done with less.
It's more focused on day-to-day work, so people can spend less time managing work progress and giving their best to individual tasks. Organizations and businesses are constantly challenged to do more, plan more, and accomplish more.
That's why people in charge of projects spend countless hours studying ways to boost daily workflow. Let's see what they have managed to come up with!
An efficient workflow
Efficient workflow is the goal of any company when processes start to become overwhelming. It helps processes move along the right way the first time. This means people will spend less time sending back and forth documents, asking for approval, or identifying errors that force them to repeat a process all over again.
Workflow efficiency can increase speed, which means your team members can focus on things that matter, like innovations and big ideas. Additionally, it leads to fewer mistakes. If you have a well-defined workflow, you might be able to bypass errors.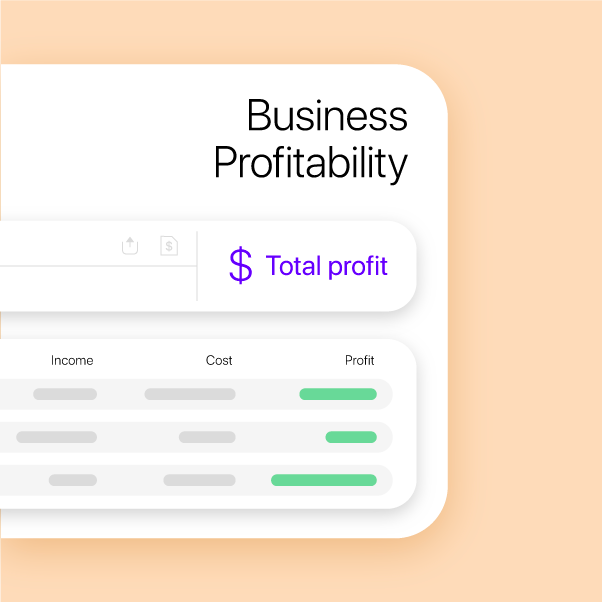 Business profitability Cheat Sheet
Last but not least, efficient workflow increases ROI, helping you get more out of what you spend on your business, minimizing wasted hours and costly mistakes.
Workflow components
Workflow features three basic components!
Predefined steps
In a workflow, steps are a predefined framework of tasks. They offer clarity on what happens at each stage of the workflow until the end. Based on processes, these steps can be automated or manual. Also, steps in the workflow can be branched, linear, or a mixture of both.
Stakeholders
Stakeholders are people who are responsible for specific tasks in the workflow. They are assigned to either the whole workflow, group of steps, or individual actions. In some workflows, steps are entirely automated, and in this case, stakeholders become less active. However, they step into the workflow when an issue appears or during specific conditions.
Conditions
These are workflow rules, and they determine when a particular step is completed or what the next step should be. Usually, conditions are used for approval workflow, where you get to skip some steps based on information.
Improving workflow efficiency
Developing and applying workflow won't be enough to ensure operational efficiency. We have to evaluate workflow efficiency to ensure project goals are met. If we want to boost workflow in the office, we need to keep tabs on the output and workflow while improving its efficiency empowers teams to do more with less effort and time.
Review the existing workflows. To change or upgrade something, review current processes and identify areas that need improvement. Keep in mind that this analysis should involve employee feedback. Additionally, you need to go through responsibilities and processes to ensure work allocation and optimal resource usage.
Make priorities. Prioritize projects based on their importance. You should use appropriate tools which can help you track projects your team members are working on.
Allocate people. For optimal resource usage, you need to assign specific people to specific tasks. For example, people with particular skills need to be challenged all the time. This way, you are stimulating their intelligence and ensuring they have something to work on.
Optimize communication. This is an important way to boost workflow efficiency. Efficient communication leads to better work allocation, tracking approvals, and statuses, which are crucial for seamless processes.
Get the best tools. Workflow process improvement wouldn't be possible without automation tools, and they need to run smoothly and collaboratively to avoid process bottlenecks. Finding the best tools can be challenging, with so many options available on the market. But you should choose one that can customize process flow for maximum productivity and efficiency.
Create an effective workflow
If you are ready to improve your business, you can follow a couple of steps to start your workflow from scratch.
Brainstorm
When creating a workflow, keep one thing in mind: efficiency. Check all the processes currently running and listen to your team members. You would be surprised to discover differences among them. Executing this step will help you set a consistent ideal and iron any concerns you may have.
Once you identify the whole process, tie all loose ends to avoid your project getting stuck. Be aware that workflow will make your project run smoothly, but you never know what a manager or a client might throw at you; therefore, this additional padding is super helpful.
Identify flaws
Take a deep look at your workflow and try to identify any delays. Make sure to check out the same or similar tasks and go through any aspects of the plan that can be completed simultaneously instead of chronologically. This will help you cut time significantly.
Set up responsibilities
More often than not, we aren't sure about all the functions of a position. Reviewing employees' duties when establishing workflow will help get everyone involved and encourage clarity. If you manage to implement a successful workflow, there will be no question who is supposed to do what in each project's stage.
Evaluate and change
Once you set everything in motion, make sure to regroup after a couple of rounds. Assessing the workflow process will allow you to identify the actual factors that boost your project and others that slow it down. If you analyze workflow, you can make necessary changes.
Optimizing a workflow process
Workflow optimization helps you improve the existing workflow by adding new functions, minimizing operating costs, increasing the efficiency of work done, and overall ensuring that workflow performs as efficiently as possible.
A couple of workflow optimization techniques can bring you the benefits you're hoping to accomplish.
Improve inventory management workflow. Inventory management can be an absolute nightmare if you are doing it manually. Tracking invoices and goods can take hours of your time. But if you optimize inventory workflow with automated approval processes, you will reduce your work to fewer mistakes, improve delivery, and quick PO approval.
Streamline logistic operations. Timing is the most significant part of logistics. If something messes with your logistic workflow, you will miss delivery slots and eventually lose customers.
Make conditional steps and branches. This technique is great when dealing with processes that work well for the most part, but they have some expectations, for example, getting the VP to sign off a new campaign. Instead of creating new processes for every situation, you can make conditional tasks or tagging a specific task to only happen in a particular case as the total cost of the campaign.
Switch approval to notifications. Do you have too many approvals or too few? It all comes to a balance of more flow or more control. While senior leaders like to be in the loop, they can also interfere with your project. You can still keep them in the know by sending them email notifications for crucial steps of the process.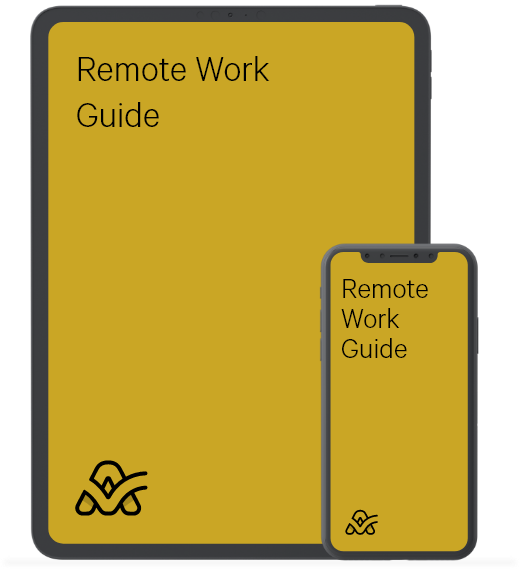 Remote Work Guide
This guide will give you clear instructions for making a smooth transition towards remote operations, getting the best experience with remote work.