We no longer use mobile technology for personal use only. Mobile devices have become one of the most efficient go-to options for most businesses due to their versatility, speed, and convenience.
For many companies, mobility has become a new normal since their employees are well-equipped with tablets, smartphones, and other technology designed to manage, assess, and deal with work-related files and operations. According to recent research, 87% of US smartphone owners use their phones for work and coordinating face-to-face meetings.
Mobile devices and increasing workplace productivity
The latest services and mobile apps have emerged to address employees' needs when it comes to mobile tech. Mobile technology has become extremely popular, and statistics now indicate that these devices can significantly boost productivity within one company or organization. One study that examined the global workforce found global employees believe that technological progress has enabled them to be more productive.
Better portability
Mobile technology enhances and promotes portability for its users because it can operate wirelessly. You don't have to think about carrying a heavy laptop to work or deal with cables, internet connection, etc. A lighter and smaller tablet will be enough. Additionally, many employees started digitizing their files, storing them on online clouds for easier access. This way, they don't have to look through or carry bulky documents.
Increased employee availability
The use of mobile apps that can uphold and sustain a company's long-term gains encourages workers by offering them an opportunity to work remotely, wherever and whenever. Instead of going through updates with your team members or employees, they can simply check the latest updates using their mobile device.
Flexibility and freedom
One of the biggest benefits of mobile technology is the ability to increase employee freedom and flexibility. With a mobile device, your team members can be scattered across the country and still be able to perform their daily tasks.
Productivity is no longer limited to one place only. You can edit and create documents remotely, respond to customer inquiries and make business decisions on the go. Having the flexibility to work anywhere enables your staff to create better work and have a balanced life, which ultimately leads to a boost in productivity.
Accessing real-time data
Do you need your team members to access relevant and timely information? Mobile devices are the ones that put crucial data into their hands, ensuring easy and real-time data access.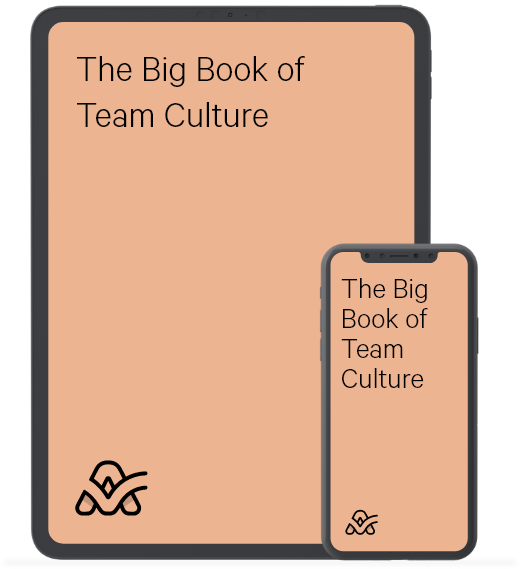 The Big Book of Team Culture
This article is just a small part of our Big Book of Team Culture. Get your hands on this free ebook and learn what makes a great team, how to improve teamwork, what it means to be a leader in a modern workplace, and how to create positive team culture - all in one place.
Quicker response time
Nowadays, things are moving at a quick pace. Your employees and clients want instant access to information and a quick response time. Everyone wants their queries answered as soon as possible and issues resolved seamlessly and swiftly.
Mobile devices come in handy because they improve customer experience and help your employees easily connect to potential clients. With instant real-time data access, your team members will be able to make an informed decision quickly.
Global growth
With the help of mobile technology, you don't have to limit your business to one state only. You can expand your business to other countries, hire foreigners, and bypass global barriers.
The issue of security
While mobile technology in business offers immense benefits, we have to address the issue of security. Mobile devices are always connected to the internet, and your content can be easily misplaced or be at risk of breaches. That's why it's crucial to review your current security measures, such as device locking, strong passwords, and inform your employees of the potential security risks.
The effect of mobile technology on businesses
Improved communication. "Improved" is the keyword here. Companies vary greatly between capacities, cultures, sizes, scales, values, and purposes. Still, regardless of the industry, companies with good communication are the ones that have established non siloed, initiative, and easy-to-initiate behaviors and practices.
In other words, good business communication means that your employees have the necessary tools to get in touch with whomever they need and feel motivated to use the real-time and asynchronous channels. Mobile devices allow this to happen, and they help you connect to customers, colleagues, and employees.
Better collaboration with coworkers. Telecollaboration is one of the best ways to integrate technology and mobile devices into your business. Due to its wireless nature, mobile technology helps you connect anytime and from any place.
These types of connections facilitate business and liberate your personnel from office-only functionality, providing them with instant access to documents.
Saves time and minimizes operational costs. Saving time and money is every business owner's dream. Although it's usually challenging to accomplish both, mobile devices in the workplace have shown remarkable results. They offer users time and money-saving apps that can shave hours off business tasks.
Mobile apps quickly replaced old paper-based forms and manual input of data. Additionally, you no longer require expensive landline carrier service when everything is done over smartphone devices.
You will do more with less. The "more with less" concept doesn't mean a smaller budget or fewer people. Mobile technology enables companies to harness the tools required to get operations off the ground and improve growth. Nowadays, you can track your time, use payment software, or download apps that simplify digital file-sharing, back-office tasks, and e-chatting.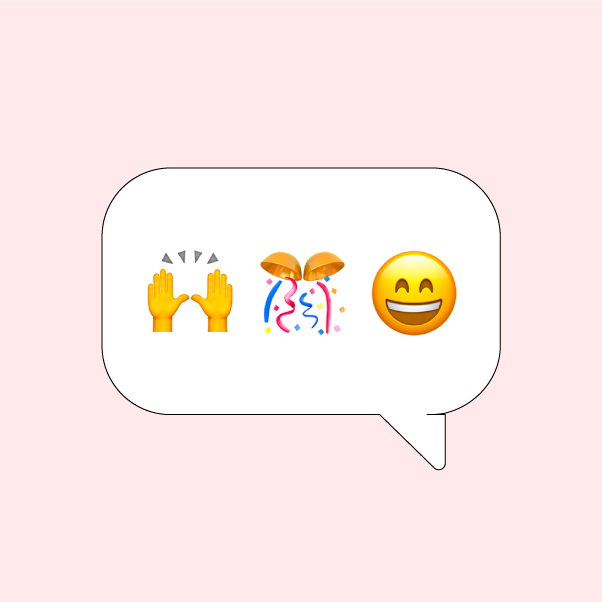 Instant Messaging Cheat Sheet
Better productivity. With the help of mobile apps and software, employees will be able to focus on pressing matters and forget about time-consuming tasks. If you integrate mobile technology into a workspace, it will save 8 hours per employee per week.
Additionally, using mobile devices for work-related purposes will boost worker productivity. Employees working from home will be willing to clock in extra hours to complete tasks on time.
The best uses of mobile technology
Mobile technology has come a long way, and now we can do pretty much everything with our smart devices. We selected a couple of examples to describe the best uses of mobile technology and how it can help your organization.
Boosts the efficiency and productivity of your staff
Improves the quality of services you are offering
Accepts payments wirelessly
Promotes better communication in and out of the workspace
Ensures your company has access to modern services and apps
Enhances networking abilities