A project manager's job is stressful enough, since they are in charge of many things. There are many frustrating moments, overruns, failed negotiations, and other management challenges while ensuring that the project doesn't derail. Project management software is of great help.
Nowadays, you don't need to have PMP credentials to perform the role of project manager. Sometimes, you meet accidental project managers who work without formal education. The job becomes very stressful for them if they fail to use all available resources.
What are helpful books for project management?
Luckily, there are always practical tools for learning, and to perfect your management skills, especially for beginners. Books are some of the best resources that introduce the subject interestingly and effectively.
We have compiled a list of the best project management books to help you get started and save you some time. Let's check them out!
"The One Thing" by Gary Keller and Jay Papasan
This book is all about order and decluttering life. With its help, you learn how to get more things done, work with your team to achieve goals, and develop a less stressful working environment.
"The One Thing" has a relatively simple concept: companies and project managers focus on one thing at a time instead of wasting their energy on multitasking. Using this concept, project managers center their attention on one task, like missed deadlines, budgets, or schedules, and achieve better results in that process.
This book is great for people managing projects and businesses but easily overwhelmed and distracted. Overall, with the help of "The One Thing", you focus better on your assignments and narrow down your priorities, not just in a business setup but in life as well.
"Project Management for The Unofficial Project Manager" by Kory Kogon
If you are new to this industry and don't know where to start, this book is the ideal solution for upcoming projects. It covers everything to know, from starting a project to executing and monitoring.
You easily digest written info because it uses everyday language to explain even the most complicated terms. On top of that, it's packed with real-life examples so that readers get a picture of different scenarios before they even embark on this journey.
There are plenty of valuable tips to help you motivate your team members, lead effectively, and create formulas that you later apply to your project. This project management book primarily focuses on people who occasionally plan projects and shows how to keep things under control.
"What the Heck is EOS?" by Gino Wickman and Tom Bouwer
We come to one book many project management teams find very useful. "What the Heck is EOS?" offers a hands-on approach, especially if they struggle to integrate Entrepreneurial Operating Systems into their organization.
"What the Heck is EOS?" focuses on the following:
What does an operating system stand for?
What is an Entrepreneurial Operating System or EOS?
Why is my organization using EOS?
What are EOS foundational tools, and how do they affect project managers?
One of the reasons this book landed on the list is because it explains EOS in everyday language.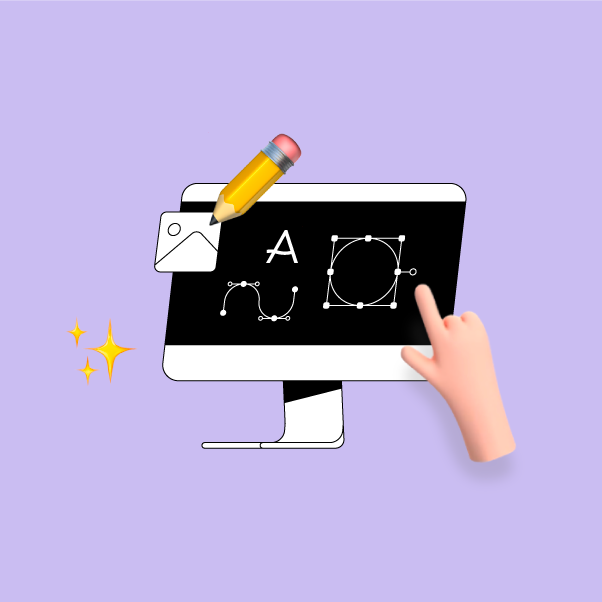 Design Principles Cheat Sheet
Each chapter features a quick summary, while progressive chapters are designed to motivate and engage teams. For instance, one of the things you find in this book is how to ask employees or team members for feedback, so you assess their happiness level and pinpoint pain points.
"The Lazy Project Manager" by Peter Taylor
Don't get us wrong, we aren't encouraging laziness, but we are supporting the "working smarter, not harder" stand. "The Lazy Project Manager" shows project managers how to leave traditional workflow behind and switch to more productive processes.
The author of this book presents one fascinating fact. In his opinion, lazy people have an advantage over workaholics because they have a work-life balance mindset. According to him, project managers focus on projects and tasks that really matter while training their brains to work smarter.
If you are an experienced project manager looking for ways to upgrade further and sharpen your skills, this book is what you are looking for. Due to its examples, "The Lazy Project Manager" shows how project managers are more productive and accomplish a better life-work balance.
"Product-Led Growth: How to Build a Product That Sells Itself" by Wes Bush
Do you feel like your project is one giant hamster wheel? If you believe this is the case, then "Product-Led Growth: How to Build a Product That Sells Itself" is the right book for you.
The author of this book, Wes Bush, explains his mistakes while working in project management. After spending $300k promoting a white paper that reached limited success, he decided to write this book.
This book covers various topics, everything from project development to product sprints. It has a product-led approach. You get the idea of how to grow and develop your project while keeping customers and ensuring they have a great experience. It tells you, "Do this" and "don't do that."
"Doing Agile Right: Transformation Without Chaos" by Darrell Rigby, Steve Berez, and Sarah Elk
You have probably heard about agile project management, a popular methodology nowadays. But do you know what it stands for? The authors of this book say that Agile is only powerful if project managers apply it correctly, which isn't an easy task.
This book explains that agile methodology isn't suitable for all projects, and it shows that agile isn't some miraculous solution that helps you fix your organizational problems. It's one of the books on project management that shows you how to master agile and reap all the benefits.
"Driving Digital Strategy: A Guide to Reimagining Your Business" by Sunil Gupta
2020 taught us quite a few things, and one of them is that we learn to adapt quickly to changes. Sunil Gupta is a Harvard Business School Professor who believes that companies are encouraged and open if they want to transform their brands to go hand in hand with the digital age.
Gupta studied Fortune 500 companies throughout his career and came to exact data – telling us what works and what doesn't. This book help you learn how to stay on top of your competition and implement innovations in your niche industry while building a digital strategy.
"Project Management: Absolute Beginner's Guide" by Greg Horine
Sometimes we start from scratch, and this book is precisely for absolute beginners. The author uses a casual tone to keep readers engaged while always staying on point.
While there are no case studies or practical advice, this book is still packed with plenty of info to help beginners learn the ropes. Once you finish the book, you gain basic theoretical knowledge, which is, after all, the most important element to develop your skills further. Overall, this is an excellent book on project management for beginners.