If you work with a reliable team, you know how dedicated they are to delivering projects on time. But occasionally, we all run into bumps on the road.
Project managers must pay special attention to the execution phase to prevent delays. You will determine whether your project planning will pay off at this stage. And regardless of which project methodology you use, rarely anything goes according to the plan. So, let's break down the project execution phase and see what this process looks like.
What Is Project Execution?
When we talk about the project execution phase, we usually consider it the longest and the most demanding stage in the project lifecycle. You need to roll up your sleeves, take action on everything you outlined in your project plan, and start executing all those strategies to deliver the project on time.
You might also hear the term project implementation, but that's another fancy name for the same thing. During the project execution phase, your team has several responsibilities, like carrying out all the planned activities, constructing deliverables, and presenting them to project stakeholders.
As a project manager, your focus is on monitoring all the activities, so you can create deliverables as outlined in the project plan. You will also need to track the project progress and ensure milestones and deliverables stick to the schedule. Don't do all the work alone; step back and let your team take on some of the responsibilities.
In project management, it's crucial to spot issues early when they are easy to correct. Your team will handle most of the activities during this stage, and you need to give them enough autonomy while you make sure everything else goes according to plan.
Project Execution Steps
Create tasks: This is the first and essential step in the project execution phase. You must define each task by creating a work breakdown structure that divides your entire project into small actionable tasks.
Set up the timeline: To maximize productivity, you must set timelines for each task. Without them, it's tough to accomplish your milestones or goals. Keep in mind that each task should have a start and finish date. Remember to establish realistic expectations regarding tasks. Occasionally, you will need to prioritize some tasks over others during an emergency.
Assign the task to the team: Now that you have all the tasks, sub-tasks, and timeline setup, you should start assigning them to your team. Invite team members, explain their roles, and give them a brief. If you are using a project management tool like ActiveCollab, select these employees and add them to the project team. Invite external collaborators if necessary. Provide resources that will help your team execute the project.
Track progress: Tracking the progress of tasks you assign is crucial and determines whether you can complete the project on time. Make sure to check all the tasks daily and ask your team members to submit weekly reports, which you can forward to stakeholders to keep them in the loop.
Communicate regularly: Establish a unified communication network with your team. Nowadays, there are plenty of communication tools available. Use one that allows you to take calls, send messages, and set up video conferences. Conduct regular meetings and instantly resolve any problems in real-time conversation.
Engage with external stakeholders: External stakeholders like your clients need to know what's happening with the project. You should allow them access to project data, introduce key team members, and share important updates regularly.
Think about changes: Scope creep is part of every project, and you can hardly escape from that. Your stakeholders will have additional requests that will affect your task schedule. Therefore, you need to factor those changes in by assigning team members to work on them and setting realistic timelines.
Project Execution Strategies
Project management uses a project execution strategy as a tactical approach. During the planning stage, team leaders and project managers focus on creating a strategy that should align with the organization's goals.
A project execution strategy and a project execution plan are entirely different. A plan is more task-oriented, focusing on specifics like expectations, time, and resource allocation, while a strategy is action-oriented, directional, and long-range. It uses multiple angles to accomplish goals.
During the project execution phase, project managers often use strategies to support the team. For instance, if you are looking for ways to lower operational risk and operational costs while empowering employees, you should work on a project execution strategy that allows you to empower employees in the field of alignment, engagement, and communication.
Benefits of Having a Strong Project Execution Plan
A strong project execution plan is one of the best ways to ensure project success. But what other benefits can you explore?
Improves team productivity. You should spend considerable time planning your project, which involves setting milestones and laying out timelines, among other things—creating a plan that includes everything prevents stakeholders from wasting time thinking about what they should be doing next.
Better customer satisfaction. Customers prefer detailed and frequent updates about the project status, and a strong execution plan keeps them informed of where you stand in real-time. Even if your project has encountered some issues, customers love to be in the loop so that they can adjust their timelines and plans.
Builds a team-oriented culture. A project execution plan helps team members trust each other and creates a team-oriented culture. This way, each team member can understand what's expected from them, what tasks they should be working on, and who they need to work with.
Encourages problem-solving. It doesn't matter how solid your plan is; problems are bound to appear at some point. However, with the help of the project execution phase, you can identify them early on, so your team can focus on them before they affect the progress.
Maximizes resource utilization. Nearly 11% of investments are wasted because of poor management. Using more experienced, skilled people for each project phase will boost your productivity and decrease slowdowns.
Project Execution Phase Activities
Project execution phase activities include several steps, so let's take a look at them:
Start your work
Manage workflow for all project tasks
Issue management
Deal with risk management
Direct change orders
Create a project communication plan for all stakeholders
Check all milestones
Conduct getaway reviews as required
Inform stakeholders regularly about the project status
Control Phase in Project Management
The project control phase goes in tandem with the project execution phase, and what involves will depend on how the project is defined and organized. The control step means you must actively review your project's status, evaluate potential obstacles, and implement necessary changes.
During the control phase, your company needs to oversee several responsibilities:
Keep to the schedule
Stay within budget
Avoid scope creep
Manage risk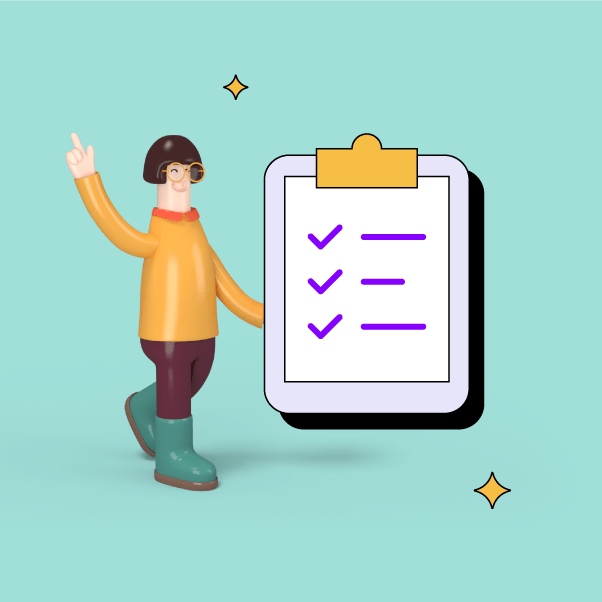 Project Manager Roles and Responsibilities Cheat Sheet