If you are involved in project management, the statement of work is something you are pretty much aware of. When composing an SOW, you can leave no room for mistakes because it covers all the future cooperation stages, and it's part of a legally binding agreement.
Project managers understand the importance of a statement of work, as even the slightest misunderstanding or mistake can set your project back. That's why putting on paper a project's ins and outs in advance can save you a lot of trouble. Each SOW requires a comprehensive approach and needs to be well-polished before everyone signs the dotted line.
But what happens if you are faced with the statement of work for the first time? It can be a bit confusing. Don't worry - we've prepared a guide to walk you through this process and help you accomplish everything expected from you.
What is a statement of work in project management?
Statement of work is a document that covers all the details related to the project and involves a vendor, clarifies project deliverables, costs, and timetable. SOW is usually required as part of a bid document or a contract, so it should be clear in order to measure success while avoiding disputes involving timelines, budgets, and deliverables. It is crucial to note that SOW is often used in conjunction with other related documents, such as:
RFS (Requests for Proposals): companies use this type of document to produce services or goods from contractors or vendors
MSA (Master Service Agreement): a detailed contract that involves two parties, along with their terms and responsibilities
The advantages of a statement of work
Generating a statement of work for a client is an excellent way to prove your professionalism, build a trustworthy business relationship, and further improve your project. Additionally, SOW in project management is a perfect opportunity to stand out because clients tend to have multiple questions. It's crucial to assert yourself, and SOW helps show how serious your intentions are.
A well-structured statement of work features many logically relevant details, which further help with negotiations. Moreover, SOW saves you a lot of time. Of course, you will spend time writing the document, but spending time in advance allows you to save a lot of time afterward.
Importance of a statement of work
To further illustrate the previous statement, SOW is crucial for various reasons:
It sets the ground for a successful business relationship.
It's an excellent way to differentiate yourself.
You will have a chance to accomplish an ongoing relationship with your client.
Communication becomes more efficient, which saves you a lot of time.
Do You Really Need a Statement Of Work?
Many would say that SOW for minor projects is an unnecessary luxury. Regardless of the project's scope, this document ensures your project runs smoothly and efficiently. If you are handed a project that only contains a couple of notes, our advice would be to stop right there and demand a formal statement of work.
If one can't be produced, you should recommend creating tasks that include meeting clients and writing a minimal SOW. In any other case, a statement of work is fundamental in planning any program or project, and eventually, their implementation. Parties usually focus on high-risk business issues, such as liquidated damages, performance frameworks, and liability.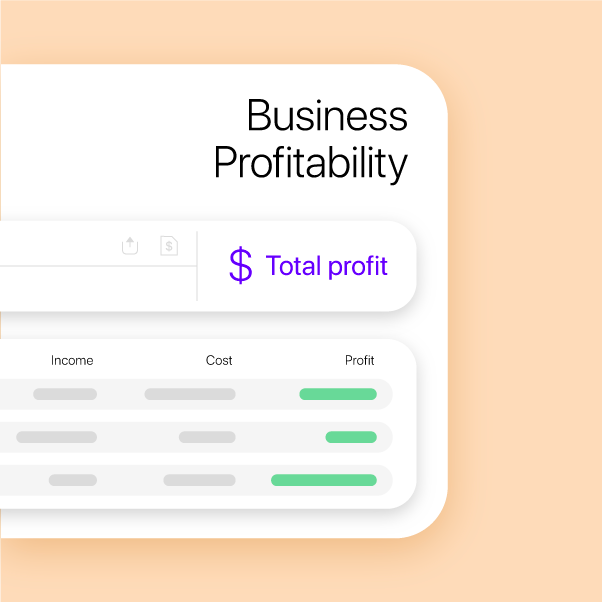 Business profitability Cheat Sheet
If you fail to implement an SOW, the entire project will face significant obstacles affecting both parties. The SOW should be the initial stage of your project because it forces the organization to stick to the plan and help everyone consider the goals they want to achieve.
How to write a statement of work?
Composing a good SOW requires a bit of training, and it comes with some challenges: not knowing where to begin, how to plan a project, and how to envision project deliverables and plan. Here are a couple of stages that answer this question.
Get everyone familiar with the project
Set off the SOW with an introduction because this section introduces each party to the project. During this stage, you are briefly defining the project and work that needs to be completed. Both parties should be aware of its terms, considering that the statement for work is a binding agreement.
Define the purpose
The statement of work should always include a vision of the project. It helps set up goals, and it's an excellent opportunity to create achievable expectations and mention all the relevant information that need to be addressed. For instance, the project's final goal, who is the end-user, and how will they use it? What problems will the project solve?
Establish project requirements
What are the basic requirements of your project? How is your project beneficial for the end-user? List these requirements and focus on understanding them better because they will be used later when writing down actual tasks.
Determine the scope
Your next priority is the scope. Define what's within and what's outside of it. These two criteria are crucial when setting up the project because it's the foundation of the planning process. While you don't need it for every task, it's still vital for aligning the expectations and goals between clients and the agency.
Define a deadline
Even though setting up a start and end date seems relatively straightforward, it might be more challenging on some occasions. Time estimations of tasks, needed roles, total cost, and capacity are tough to predict but essential to monitor the progress. That's why using a business management platform can greatly assist you in improving accuracy and reliability.
Allocate key resources
The project doesn't require random, but adequate resources. It's your role to assess the type of hands your project needs and ensure they're there on time.
Create a schedule
Once you've defined the previous stages, it's time to set up the project's timeline. While creating the statement of work, you should discuss the timeline and milestones with your client to avoid breaching your agreement's limits.
Discuss due date and payment
You need to discuss with a client how you'll be compensated for the work you've delivered in terms of due dates and payment.
Add special requirements
Are there any special requirements that need to be addressed? For instance, this could involve particular security measures, like who can access the project or who can access the database.
Accept and sign
Finally, you can sign the document when both parties completely understand and accept all the previous nine points. Essential items a statement of work include should include:
Introduction
The mission of the project
Project requirements
Scope
Deadlines
Allocation of key resources
Timetable
Due dates and terms of payment
Additional requirements
Acceptance and signing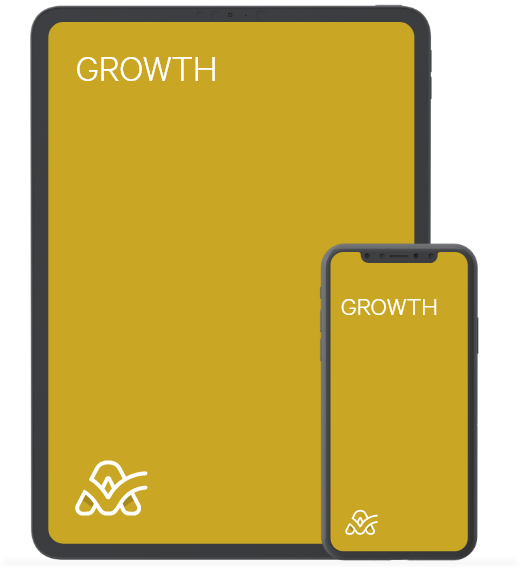 Growth: Everything You Need to Know Before You Can Grow Your Business
Growth causes processes to burst at the seams. What used to work fine now causes bottlenecks because more and more decisions have to go through the business owner. If you don't change how you work, that growth is unsustainable and will only make thigns worse. The book covers everything you need to know to avoid mistakes business owners commonly make when growing their business.