No one can deny that deliverables play a significant role in completing a project on time, within budget, and with minimal effort. Deliverables are one of the things that will guide your team members, set up stakeholders' expectations, and help you establish a step-by-step action plan for achieving your goals.
Without a clear objective, your team will be lost and spin in circles without reaching the finish line. Additionally, the change of project goals is one of the reasons why projects fail. On the other hand, well-defined projects help your clients understand progress, so everyone is on the same page.
In this article, we will deal with project deliverables and try to explain how they impact project management.
What is a deliverable in a project?
Let's start by explaining some basic terms. Deliverables are variable results or products needed to finish a project or one of its stages. To better understand this term, we will go through the difference between a project and project management deliverables.
Project deliverables represent the results of a project or one of its stages that you typically agree on beforehand during the planning stage. Everything needs to be recorded in a project management plan.
Project management deliverables are documents, plans, and logs that follow every step of the project, from initiation to closure. With their help, you'll be able to allocate resources, review risks, define the course of action, and focus on all the other things that ensure the project's success.
Key deliverables of a project
Key deliverables are a result of a particular process. They can be the final deliverables of a project or an end product and usually have a due date.
Initiation phase. Team members get together to discuss ideas before presenting them to stakeholders. A project charter might be a deliverable during this project phase.
Planning phase. At this point, stakeholders secure resources, recruit team members, and create project objectives. Communication and work plans can be some deliverables in the planning phase.
Execution phase. The team goes through work discussed during previous stages until they've completed the project. Status report and final project acceptance are deliverables in the execution phase.
Closing phase. The project leader closes the project, while key deliverables during this stage are the closure checklist, which evaluates factors such as success and initial goals vs. actual performance.
Types of deliverables
There are several types of deliverables in project management that will assist your team members in understanding their objectives.
External: outputs produced for external stakeholders, customers, and clients.
Final: end-goal deliverables, for instance, when you complete a website.
Intangible: measurable conceptual outcomes, like a particular number of new users.
Internal: produced within an organization and designed for internal stakeholders, like leaders or managers.
Process: smaller outputs that help your team members accomplish final foals.
Tangible: including digital and physical objects that the project generates, such as a website wireframe or a piece of hardware.
Task vs. deliverable
We consider a task work that has a definite outcome linked to it. A project is a combination of various tasks. For example, we could imagine a project as a computer, while tasks are all the components necessary to make one, like a desktop, monitor, cables, etc.
All these tasks are dependent on each other, and a delay in one can cause a cascading effect and jeopardize the entire project. The project manager's job is to monitor everything and ensure the overall execution.
Now we come to project deliverables, which are basically a to-do list. This is a document or a product that verifies the completion of the task or a project. For example, a project manager may split the project into several deliverables.
Let's go back to the computer example; a project manager may divide the project into tasks like producing a monitor, keyboard, desktop, mouse, speakers, etc. The deliverable is the production of each of these individual parts.
Creating project deliverables
Project management deliverables represent a result of deliberate work, so they have to be measurable and specific. If you are dealing with a large project, chances are there will be a couple of deliverables. For your project to succeed, you need to create, track and manage deliverables.
Before your team members start working on a project, you need to define and identify deliverables and their requirements. Let's say you decide to add deliverables in the middle of the project; it can change the scope and increase the budget.
Make sure that all stakeholders are involved while you are deciding on deliverables. Their input and acceptance criteria are important.
Focus on project progress while organizing frequent meetings to identify red flags early on. This should help your team get back on the right track if they fall behind.
Last but not least, you could think about getting a project management software to keep track of tasks, their deliverables, and milestones.
Tracking project deliverables
It's crucial to track project deliverables because they will help you determine completion time. We identified six vital steps for this process.
Plan ahead. A project charter is a great way to sum up your team's objectives and roles during the project. With the help of a charter, you can break large goals into simpler tasks.
Identify deliverables. Once stakeholders have accepted your plan, you can start talking about the deliverables you need to accomplish to complete the project on time. Additionally, you can set up tasks your team members need to finish. At this point, you may also define how long each deliverable will take to execute.
Establish expectations. After you finish the planning stage, you need to talk with each team member and assign them a specific role in a project. Make sure everyone knows how to track their progress, so your team will know whether they can complete tasks on time. Instruct everyone to reach out to you if they can't meet the deadline.
Monitor progress. Once the project starts, you can monitor the progress of each task, deliverable, or milestone that your team members complete. Consider using visual help to track progress. You may consider tools like Gantt chart, project calendar, or Kanban board.
Offer status reports. Status reports are great because they provide information on project progress. Depending on how long or big your project is, status reports might be necessary every week to keep everyone up to date. Stakeholders may also want to receive the status report.
Evaluate effectiveness. After you complete your project, you must measure the effectiveness of the strategies you applied to generate the deliverables.
How to ensure project deliverables are met?
There are several ways to ensure project deliverables are met:
Provide a clear and detailed description for all people involved in a project.
Identify functionalities and operations software will perform.
Ensure that the customer provides alignment with all demands.
Establish the client's expectations.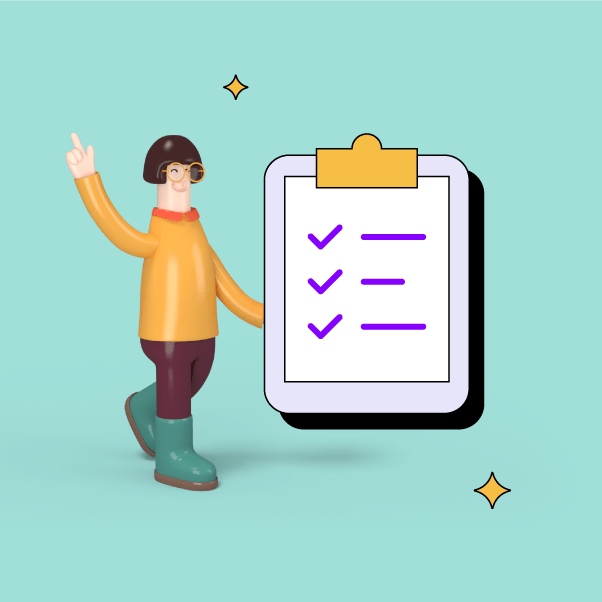 Project Manager Roles and Responsibilities Cheat Sheet