People use apps in almost every aspect of their lives. Whether it's banking, weather, or a clock app, they offer us an easy way to get information. 95% of Americans own a cell phone, while an average American spends at least five hours a day on his mobile device.
Even though smartphones are very popular for personal use, they are becoming crucial for business success. It is estimated that business travel market is expected to grow by 188% in 2028. When we combine this with growing expectations of 24/7 accessibility, it's evident that employees need to be able to log into their work while away from their desks.
That's why mobile project management apps ensure you have access to your software from your mobile device, anywhere, anytime. This article will discuss their purpose and show you how to pick the best app suited for your needs.
How to find your mobile project management app?
The hype about popular methodologies, agile, lean, scrum, etc., doesn't imply there's a universal solution. Each team is different; workday, resources, and workflow demand significantly vary from one company to another. So, how do you choose the best mobile app project management? All you need to do is pick an app that meets the following criteria:
Compatibility: you need to make sure that the mobile app will work on your employees' mobile phones. Therefore, if your team has company-provided iPhones, you have to choose an iOS app. You also need to know whether the app works on smartphones or if one that works on tablets too is needed.
Functionality: not all project management apps will provide you the same level of functionality as computer-based solutions do. For that reason, it's crucial to define what functions your team requires using this app via smartphone. For instance, the app may have functions for viewing projects, folders, and tasks, viewing dashboards, report running, creating new tasks, adding comments and attaching files, editing tasks, etc.
Security: this should be one of your top priorities when it comes to project management software. Even though many mobile apps include various security options, it's important to note that mobile devices come with security concerns. This app should include database encryption, security certificate management, and 2-factor authentication to protect your workflow.
Collaboration for clients and teams: an app should provide you some level of collaboration to conduct and plan successful projects, such as file sharing, built-in charts, or integrations with tools like Slack.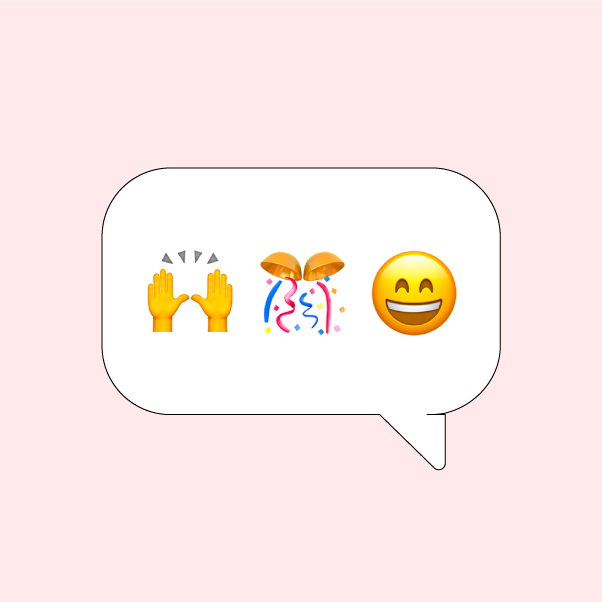 Instant Messaging Cheat Sheet
Integration abilities: be aware that the project management workflow is the heart of your company, so make sure to pick an app you can integrate with other apps.
Genuine project management: multiple software options include task or project management, but it would be best if you primarily focused on project management.
Robust team permissions and roles: the more people you include in a project, the more critical it is to set customizable project permissions. While some people need view-only access, others require admin rights.
In addition to previous criteria, you should ask yourself several questions while testing an app:
Is there an active team behind the app that keeps it up-to-date and bug-free?
Is their interface user-friendly, or do you have to spend a significant amount of time going through tutorials to use basic features?
Does the app provide some flexibility to apply your project management methodology, or is it forcing you into an inflexible flow?
Why Should I Use a Mobile App for Project Management?
Mobile project management apps provide a competitive advantage to people who use them. With their help, teams will stay on top of project updates, get the newest features, and communicate with each other.
Now, let's take a closer look and determine why you should use project management apps.
Making projects easier
Let's assume your site supervisor on a $1 million office building project goes to a location to check your crew and get a status report. They soon discover that a significant shipment of building material arrived slightly damaged while several welders are out, sick with flu.
Suppose they're using only desktop management software. In that case, the supervisor will first need to take photos of the damage and possibly hire two or more temporary workers to replace sick welders, then go back to the office to update that information into the project management system.
By the time the updates are processed, you've already had your afternoon check-in with stakeholders, and the budget authorization will have to wait until tomorrow, causing delays and costing you a day of labor.
Having a mobile project management app allows your site supervisor to fill in updates using the app immediately. The changes will be reflected on the dashboard right away and be ready for your afternoon check-in with stakeholders. In this case, you will have your budget authorized for temp welders, and they will be on-site the following morning.
Reinforcing team communication
For instance, you're in charge of an e-commerce website that sells organic food. At 8 p.m. on a Friday, you try to show your friend how the site looks on your phone, and you notice it has been down for two hours, costing you several hundreds of dollars in sales.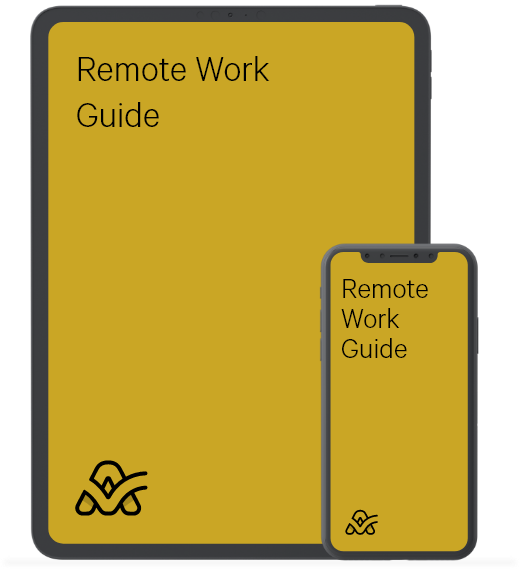 Remote Work Guide
This guide will give you clear instructions for making a smooth transition towards remote operations, getting the best experience with remote work.
If you are using project management software and your computer at work, you will have to wait until Monday morning to fix this issue. You may try to reach your manager, who doesn't answer the phone. Eager to find a solution, you text your coworkers, and someone finally gets the website running by Sunday evening.
Alternative scenario: after noticing the site is down, you simply pull out your smartphone, open the project management app's collaboration tool and notify everyone about the issue. Within an hour, your tech team will resolve the problem.
It's easier to update
More often than not, project management software requires regular updates, which aren't always automated. Meaning, you will have to look for and update drivers that require permission from your IT administrator.
The project management app updates itself overnight or during the day and doesn't disrupt or delay your upcoming meetings while boosting mobile productivity.
Keep your productivity everywhere
Project management tools and productivity apps are everywhere, each one of them promising to deliver great results and help its users get the work done. It's important to mention that project management apps fulfill a variety of purposes, and best of all, you don't have to spend time in your office to complete the work.
With the use of the app, you can regularly update information, schedule meetings, notify stakeholders, and put notifications on the dashboard. Also, you can track assignments and deadlines while assigning tasks. Each app has its strengths, and you will choose one according to your needs.
Compared to software solutions, apps provide you with more freedom while allowing quicker responses and actions. Therefore, you and your team can avoid delays and focus on important tasks.