Since the advent of Covid-19, we've all realized the importance and the capacities of the Internet and virtual space. Businesses that only had physical shops and centers of operation were prompted to build websites and onboard cyberspace. Executives were induced to embrace business-oriented software to ensure effective communication with their staff and colleagues. Studies indicate a 500% growth of Web conferencing software.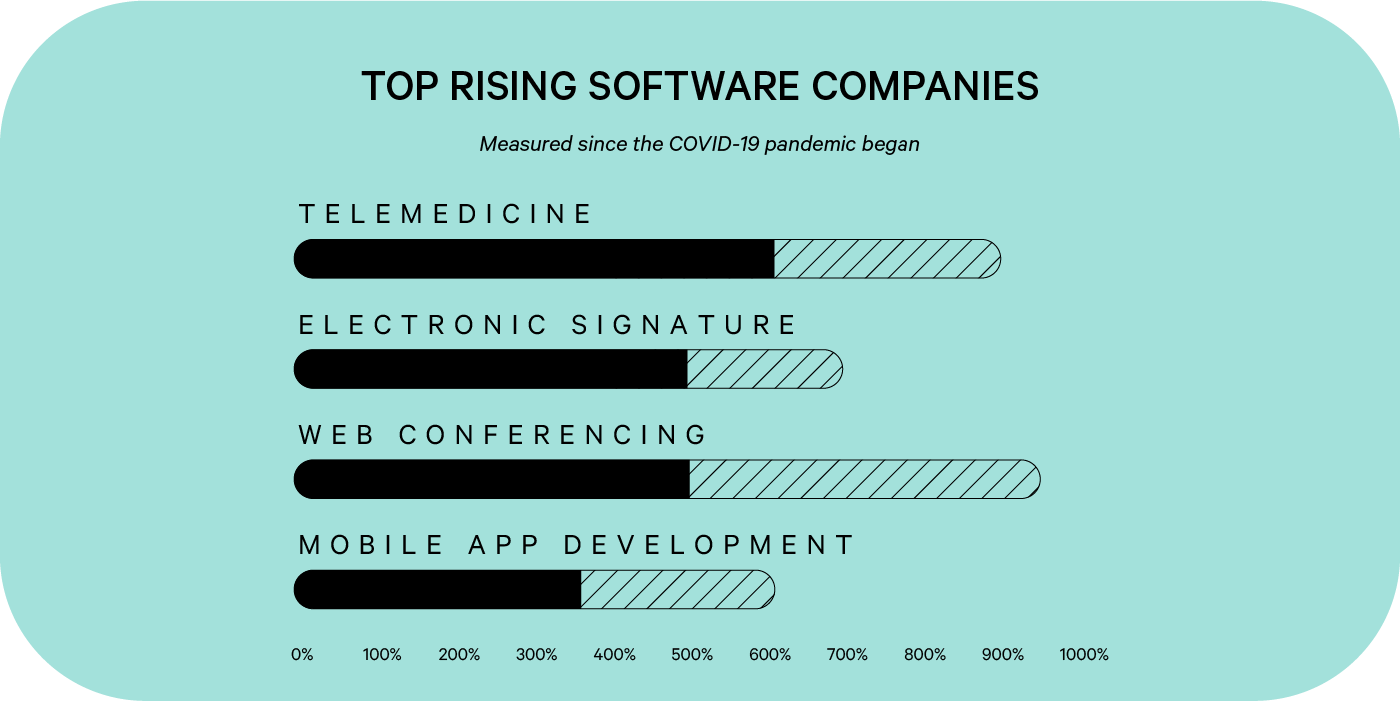 However, unlike social media platforms, which require almost no form of etiquette to interact with others, business-oriented communication requires rules for effectiveness and productivity in the 'virtual' workspace. These sets of rules are called virtual meeting etiquette.
What is a virtual meeting?
A virtual meeting is a meeting held online via software and apps that allow more than one person to interact at the same time from different locations. Examples of virtual meeting software are Zoom, Google Hangouts, Skype, GoToMeeting, etc.
Virtual meetings are best suited for official purposes, although they can also be used for social interaction like talking with family and friends.
The necessity of virtual meeting etiquettes
If virtual meetings are mainly held to deal with important business subjects, there must be practices and rules for effectiveness during online meetings. Virtual meeting etiquettes are guidelines that help to ensure courtesy, proper conduct, effective use of gadgets, laser-focused discussions, and clear communication in a virtual meeting. Being familiar with virtual meeting etiquettes is imperative for both executives and employees if a profitable experience is desired.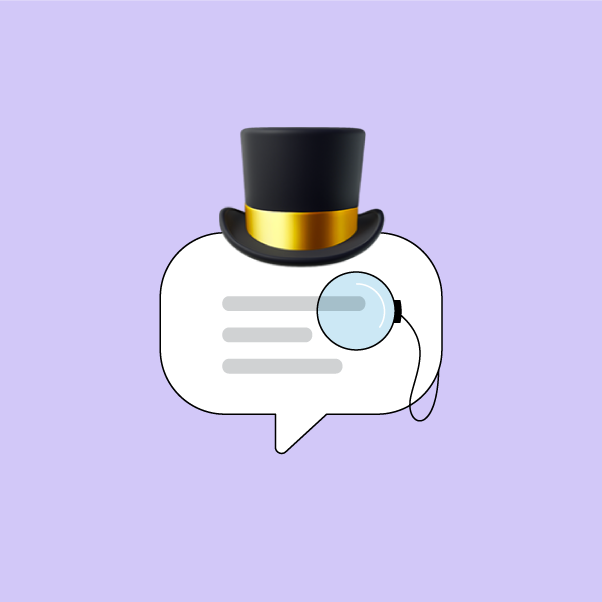 Chat Etiquette Cheat Sheet
Virtual Meeting Etiquette: Pre-meeting Plans and Arrangements
Some practices or etiquettes must be duly observed before identifying a topic and setting a date to discuss the subject in a virtual meeting. Following the guidelines below will boost the productivity of the event.
Do your homework before the meeting
One of the qualities of good leadership is having a clear goal. To hold a successful virtual meeting, you should research the problems and subjects surrounding the topic(s) to be dealt with. Take notes and jot down relevant questions to be asked during the event. In addition, taking notes of the qualities and expertise of your team members and colleagues will help you address correctly specific questions during the meeting. You'll also be aware of the most appropriate roles to assign to your team members. A minimum of three days is enough to conduct proper preliminary research.
Let your invitees know the topic(s) to be discussed
Before organizing a virtual meeting, there should be a well-planned agenda to be discussed. There should be a goal you seek to reach with your event. This may seem obvious, but take time to figure out what you aim to achieve with it. Virtual meeting etiquette also demands that you let your invitees know what will be discussed during the meeting.
Sending them a defined subject of discourse before the meeting will help them know what to expect and will give them the time to brainstorm on possible responses to the questions that may be asked. This way, you help the participants properly prepare and be more resourceful for the online meeting.
Remind them of the virtual meeting before the due date
The purpose of preparing days before a virtual meeting is to avoid unnecessary pressure at both ends- you and your colleagues. Sending a reminder after the invitation will prevent your team members and colleagues from forgetting the event. Also, it saves you the trouble of dealing with members attending late, unprepared, or not attending the meeting.
A text messaging service is a valuable tool that can significantly help you deliver automated reminders by sending bulk SMS messages to your colleagues. This is a cost-effective and user-friendly solution that allows business owners, executives, and team members to maintain improved and automated workplace communication. Along with its main benefits, such as the scheduling option that enables you to automatically send out text messages to multiple people at a particular date, a text messaging service offers an email-to-text feature and mass surveys and promotions.
Some tools can help you maximize the benefits offered by social media platforms by planning and scheduling posts related to your virtual event. You can use them to incite interest, remind your team about the upcoming meetings, and get as much collaboration as you want for your content – from colleagues, staff, and audience.
This is particularly helpful when you're organizing a webinar and also helps you schedule follow-ups on the responses received for every campaign.
Virtual Meeting Etiquette: Practices to Maintain Before an Online Meeting
You've sent out invitations and tabulated your topic in bullet points. So, what's next? Here are some guides for a highly effective virtual meeting:
Look and dress professionally
Virtual meetings give you the freedom to interact with colleagues from the comfort of your home. However, because it is a business interaction, etiquette demands that you dress professionally. You don't want to show up wearing sweatpants. A virtual meeting demands professionalism, and professionalism requires both courtesy and a level of formal work etiquette.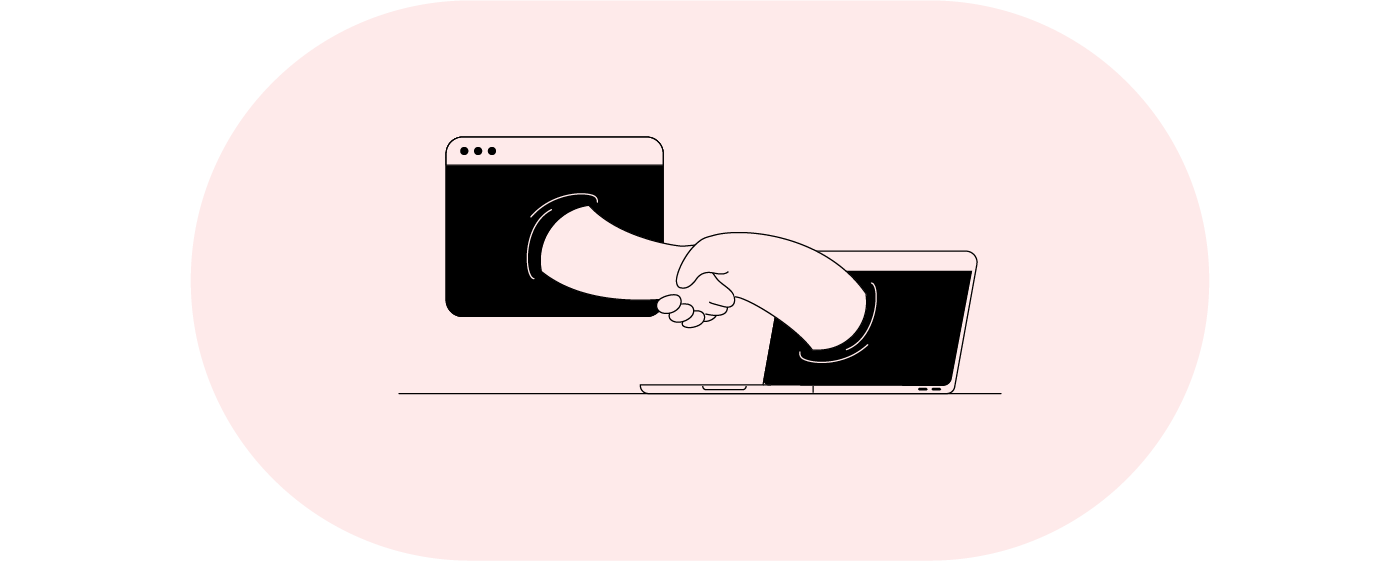 You should comb and keep your hair clean before showing up to a meeting, and that applies to the environment where you hold your virtual meeting. If you have kids, try as much as possible to keep them away from the room. Ensure to be in a serene or quiet environment before the meeting starts, before you start interacting with your colleagues.
Show up early
As the host of a virtual meeting, work etiquette demands that you are there before others. Arriving before the set time keeps you set and organized for the roles you'll be playing during the event. It also helps you stay ahead to both greet and introduce them to each other.
Sticking to schedule also shows other participants your seriousness towards the meeting and prepares you to drive it properly while keeping them engaged throughout the entire process. The requirement for punctuality applies to other team members as well.
Make plans for every single minute of the virtual meeting
Before the event, you should know the time it'll take to address all the problems surrounding the topic. After noting the scheduled duration of the event, allocate each subject section to specific hours and minutes. Time budgeting facilitates the effective control of a virtual meeting. It's an excellent virtual meeting etiquette that enables you to ensure that one part of the topic is not overstretched to the detriment of other issues.
Check your gadgets and tools for optimal functionality
Some of the issues that affect the smooth flow of virtual meetings are gadget breakdown, bad internet connection, or improper sounding. You should avoid having a break in communication, having your Webcam not working correctly, or being muted while speaking during the discussion. Check and recheck every tool and appliance that will be used in your virtual meeting. Also, here's another scenario - discovering that after the event was ended, you mistakenly forgot to record the discussion. How painful and disappointing would that be?
So, before a virtual meeting, make sure to check your Internet and all appliances for proper connection and optimal functionality.
Virtual Meeting Etiquette: Practices to Follow During the Virtual Meeting
So, here you are, set and ready with all the equipment properly installed and in the best of your formal look. And still, you are a little nervous -- your online event is about to start in just a minute. Fear not because knowing the proper steps to take throughout the meeting will help you stay calm and focused, foresee any pitfalls, and respond accordingly.
Let another person man the chatbots
You must eliminate distractions during the meetings. One of the best ways to do so is to allow one person to man the chatbox and answer all questions and requests that may arise in the course of the event. A virtual meeting is one of the places where you shouldn't multitask if you wish to have the best engagement. According to Zippia, up to 67% of virtual meeting participants report being distracted during the meeting. The following statistic showcases the sources and levels of distraction.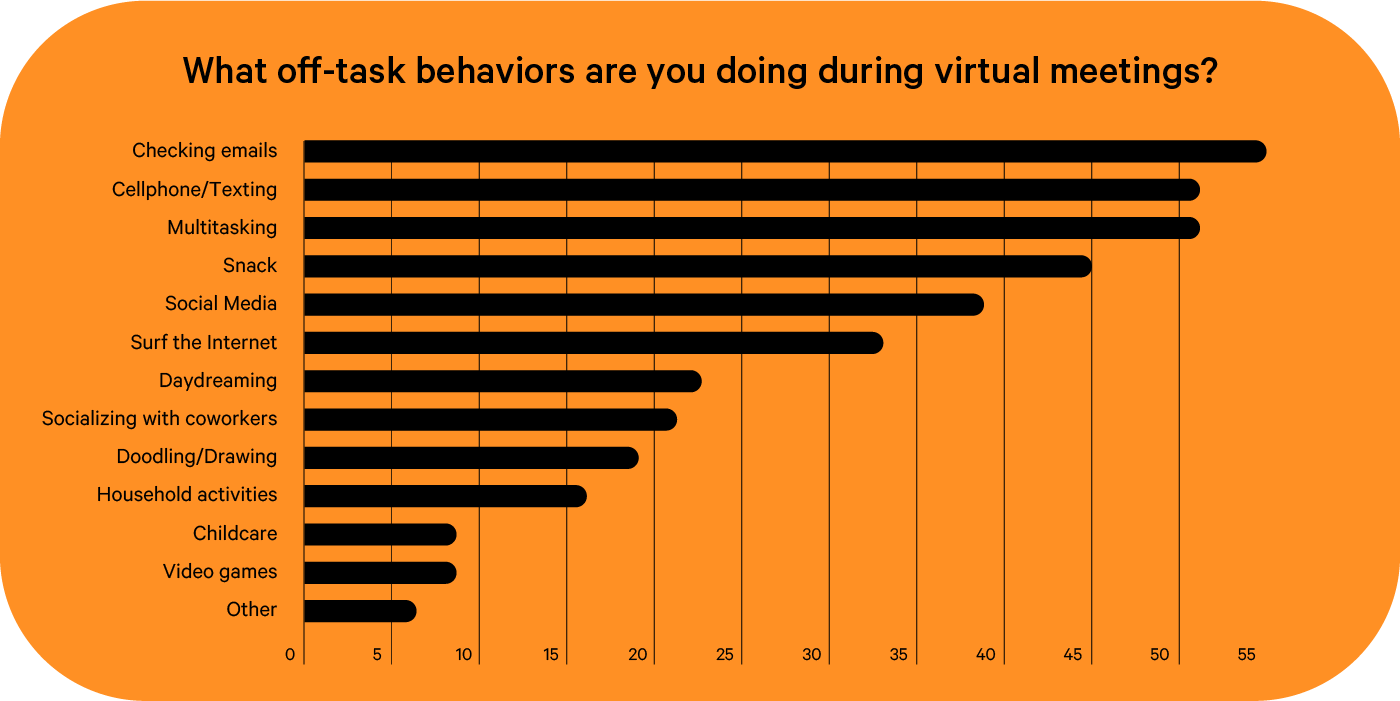 Naturally, by eliminating distractions you stay focused and alert, bringing out the best opinions, ideas, and suggestions.
Be audible and at ease while speaking
You should be calm while the conference or virtual meeting is ongoing. A virtual meeting is collaborative, so there is a tendency to experience a rise in energy levels. It may trigger some level of excitement in you and lead to speaking too soon or cutting off others while they talk. If it is a virtual meeting where you don't see the faces of other participants, it will be difficult for you to interject. The best way to handle this is to allow some gaps in the conversations.
You should also avoid quick movements during video conferencing, as the webcam may fail to capture them. Maintaining eye contact with the camera all the time is highly recommended since it's more engaging and adds a personal attitude. In addition, if you hold an international event, you should keep in mind that speaking clearly and at a normal pace will make it easier for non-native speakers to understand and follow accordingly.
Introduce each participant to the others
Just like it is customary in in-person meetings, virtual meetings bring different people together. So, it's the host's responsibility to introduce each participant to the others at the beginning of the meeting. This is particularly important if they haven't met each other before. When you introduce the participants as a host, you should list the names and the roles or occupations of each of them. If you have the time, you can also allow them to say Hi to each other. This will serve as an icebreaker and will help them relax and be at ease, which is essential for holding a successful and effective event.
Mute yourself when you are not talking
Ensuring a clear meeting without distractions is paramount. That is why the University of Iowa Information Technology Services advises that you mute your audio whenever you are not speaking. With this virtual meeting etiquette, you will hear the speaker very well, and noise from your end will not distract others.
Let the questions come at the end
Allowing people to ask questions while the meeting is ongoing would be a huge drawback, and it may end up making the meeting last longer than scheduled. To avoid such annoying failures in meeting the preset timeline of your virtual event, you should minimize interruptions by telling the participants that questions should come only at the end of the meeting. You can inform them to jot down their questions and suggestions as they occur so that you can discuss them later.
Such an approach will be beneficial in creating an orderly organization and streamlined procedure. It will help the participants stay focused, avoid departing from the main subject and will thus contribute to the high productivity of your meeting.
Virtual Meeting Etiquette: Good Post-Meeting Practices
Well done! After the days and weeks spent planning, preparing, and scheduling, your virtual meeting was a hit. There are still some steps you need to take after the very event is over and all the participants have left. You shouldn't underestimate the follow-ups as they are just as important as any other step of the process.
Send a recording of the meeting to those absent
Imagine that some of your invitees and important prospective participants couldn't attend your virtual meeting due to unforeseen and unavoidable obstructions. Getting them familiarised with the discussion and its outcomes would be beneficial for both you and those who missed the event. You can make a video or audio recording and capture everything that happens during your virtual meeting and easily share it either with all your guests or with those who failed to take part. Thus, you make sure that everyone can conveniently playback the recording and has a full and objective account of the meeting.
Set up a follow-up meeting
In some cases, it is advisable to schedule a follow-up meeting that will help make important final decisions or bring critical discussions to a conclusion. You could select a convenient date at the end of the meeting, just before the participants have left, or you could notify them shortly after. The first option will save you time spent going through the calendar and the risk of choosing a date when most of the participants are not available.
Send a thank-you note and collect feedback
If you've received help from some of your team or guests in the course of your meeting, recognizing their contribution will leave them happy and ready to help you if such opportunities occur again. Also, it is essential to find out how your virtual meeting went. The purpose of the post-event feedback is to assess the event. It helps you identify areas that need to be improved and what the participants' general opinion is. You can ask the participants to rate the meeting with a rating scale via text or email or demand to know how satisfied they are with it.
It's not out of place to ask them where they think you got it right and where you need to improve. After all, surveys are the best way to get sincere feedback, provided you keep them short and simple.
As a final thought, positive outcomes are feasible when you are aware of the best practices for having an effective virtual meeting -- from the idea to the planning through to the feedback collection. You may add to this list and make adjustments with other virtual meeting etiquettes. But ensure to adhere to these practices because even though virtual events can help you handle geographic constraints, virtual meeting etiquette is the only way to truly maximize their benefits.