So, your client needs a website. You are a web designer, and the project should be done in a week or two, right? Well, it depends on numerous factors.
It's a commonly known fact that clients will ask you dozens of questions during the meeting, which at some point starts to become tedious. Now we ask you, why aren't you doing the same thing?
A business/client relationship is a two-way street! The purpose of the client's questions is to determine whether you satisfy their requirements. At the same time, you should compile a website design client questionnaire to determine whether a particular client is a good fit.
Forget the old saying, the "customer is always right" unless you want to end up with someone who will test your patience and waste your time.
There are countless questions to ask web design clients, but we will name the most important ones and help you start your project the way you should!
#1 Why do you need to redesign your website?
Identifying your client's needs is one of the first steps when it comes to the web design process. If they already have a website, you need to know what bothers them with the existing setup.
Is it the current design, performance, look, feel, user-experience, hosting company, or something else? Determine what's wrong before you make it right. Keep in mind that this is one of the crucial questions to ask when building a website.
#2 What business goals is your current website not meeting?
Almost every business owner knows they need a web presence, but they don't really consider what they want to accomplish with their site. Ask them what needs the current version failed to meet, is it the low conversion, or it's failing to keep visitors' attention, or is it challenging to update.
The more specific they are about the flaws, the better job you will do.
#3 What goals do you want to accomplish with the new website?
Well, this one is the complete opposite of the previous question. In this case, you want to identify the failures the existing web page is causing and build a new site that will promote brand awareness and positively affect customers.
#4 Why does your brand need a website?
Running a successful business nowadays would be pointless without a web presence. That's why a website needs to have a specific purpose of serving your brand properly. For example, is it to inform customers about products and services you are offering or allow them to purchase online?
#5 How is your website useful to visitors?
Here you can go through each section of the site with the client and try to break down every feature if possible.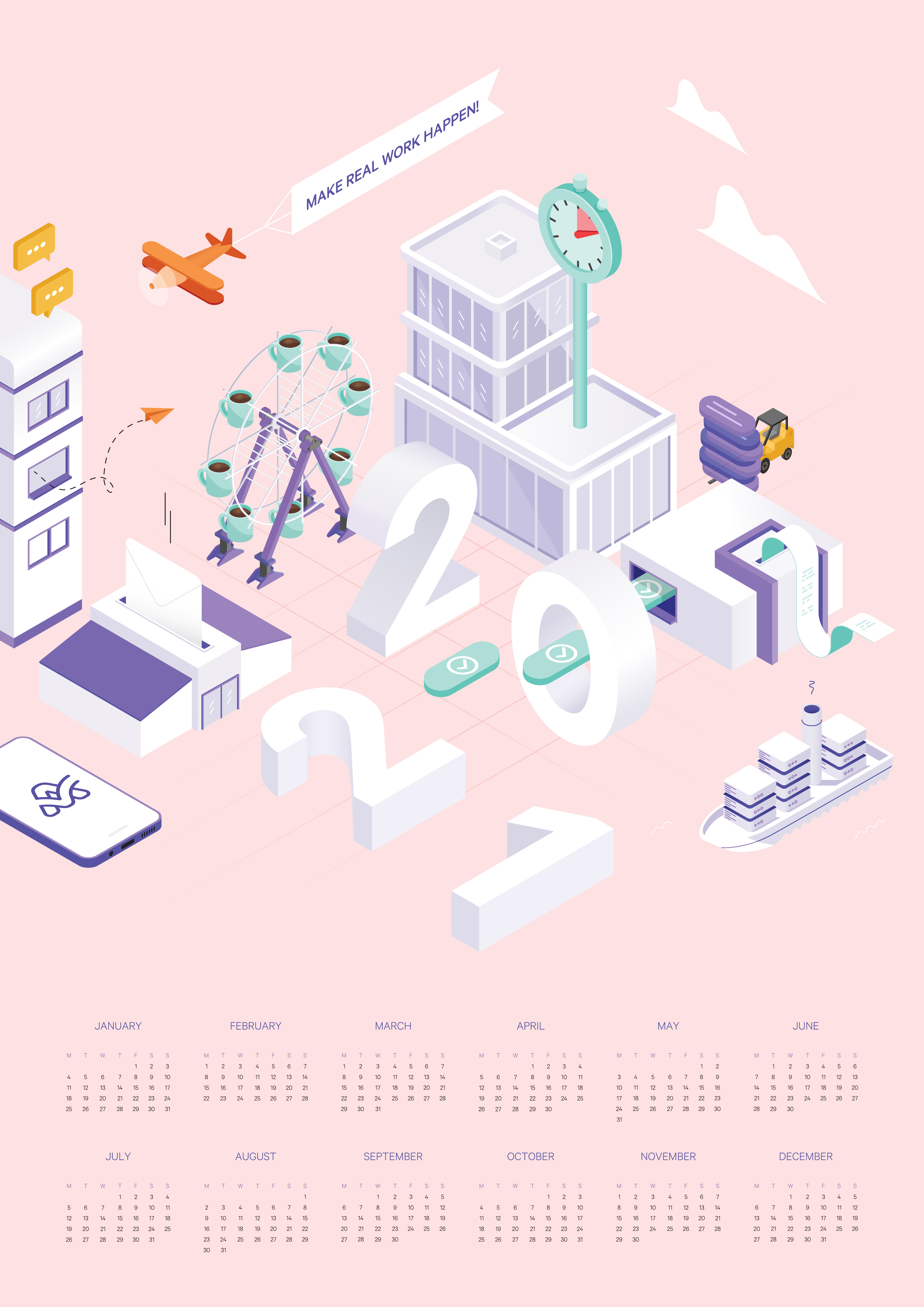 ActiveCollab 2021 Calendar
#6 What kind of website does your brand need?
This is also one of the important questions to ask when designing a website. Do they want to launch an e-commerce platform or a member portal? Is it an online publication that demands a subscription, or does your client require a straightforward site with technicalities only, such as contact form and address? Once you determine these differences, you can pinpoint the type of website your client requires.
#7 Who do you want to target?
Do you know who your ideal audience is? How do you categorize them by personal goals, intent, tech-savviness, or demographic location? For you to develop a successful website, your client needs to identify buyer personas.
#8 How do you evaluate success?
If you wish to determine a new website's success, start with the short-term and then move to long-term goals. Ask your client what success means to him; do they want to achieve a high subscription, sales, or traffic.
#9 What features do you want your website to portray?
This is one of the questions to ask before designing a website that will help you create a more efficient page that works both for your client and their customers. Without implementing this rule, your design options are endless. Therefore, it's crucial to talk to your client and ask him what they intend to do with the future website to accomplish a better feel, look, or image.
#10 What do you like and dislike with competitors' websites?
Analyzing competitors' sites help you clarify your website's personality and features. Also, as a web designer, you will have a clear vision ahead of you. Your client needs to show you the sites they love and sites they hate and thoroughly explain the reasons behind those emotions.
#11 What's the scope of this project?
It is imperative to define the scope of the project before you start. Otherwise, your client might be shocked by the price if you leave this step for post-launch.
#12 Do you have a timeline?
Before you engage in any type of project, it's important to check with your client whether they have set a launch date. If they have a specific timeline, you should plan out how long it will take you to get there.
#13 How much money do you plan to spend?
There is a significant difference between spending a reasonable amount of money and splurging, especially when it comes to small businesses that are already stretching to make ends meet. Talk to your client about their finances and try to offer him the best option within a specific price range. In this case, you will know where you have to prioritize or sacrifice some features over others.
#14 What features are must-have vs. nice to have
With the best website design, you can accomplish so many things, but not every site should support all the features available out there. For instance, some of the features you are more than welcome to have are:
About us
Site search
Newsletter signup
Multilingual
Social integration
Blog
Payment
Contact form
On the other hand, you probably don't need the "Click To Tweet" option.
#15 How much traffic are you anticipating?
Both you and your client need to determine the site's capacity to avoid losing visitors if the site crashes.
#16 Is there extra work involved, and do you plan to do some parts yourself?
Making a website goes beyond building and designing since many team members and departments are involved in putting together a masterpiece. If you are working with a small business, you will probably be in charge of the whole project. However, large companies usually have a couple of in-house solutions that can minimize the scope and speed up this process.
#17 Who are your main competitors?
This preliminary question involves a bit of engagement on your part. Once the client names their main competitors, it's your job to check their online presence. You have to review the competitors' web design, learn more about the market, and evaluate their social media engagement. However, your goal isn't to copy what's been done before but to learn from their failures and successes.
#18 How can we avoid failure?
Knowing your client's preferences and dislikes is important. Removing something from a website once you are halfway through is annoying and a waste of time. Ask your client to show you their least favorite websites and styles, features, and elements they absolutely hate. This way, you can avoid potential failure even before you start.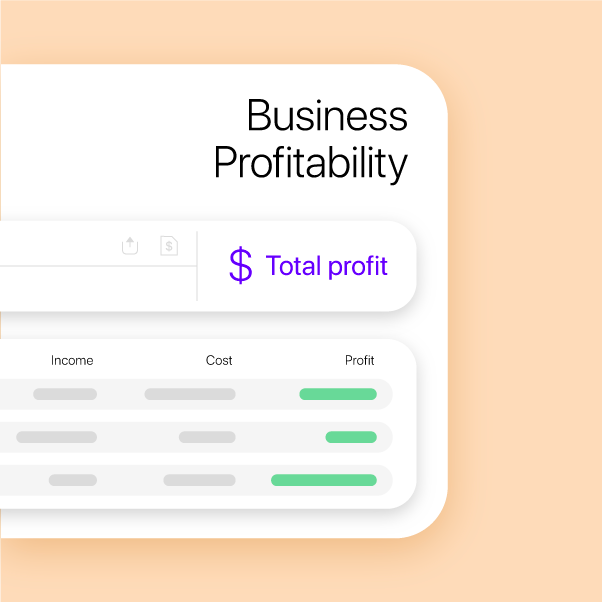 Business profitability Cheat Sheet