The onset of the global pandemic made "WFH" a regular term in our vocabulary. What followed was a massive shift in how work happens. Working has now expanded from just in-office full-time or remote full-time to an entire spectrum of different schedules. Additional varieties are now: mostly remote (4 days a week), hybrid model (a mix of working from home and working from an office), and working from home occasionally.
With 48% of employees showing a preference for remote work over being in the office, it's clear that flexible working arrangements aren't going anywhere. The challenge for employers now is: how to give workers the schedules they want while maintaining the same or higher levels of productivity and trust.
While there is no one answer to this question, fortunately, tons of great apps and tools can make managing people across locations much more accessible.
Below, I've listed the ones I found most helpful in my five-year remote practice that you can take advantage of immediately.
Use cloud-based software
Cloud software has been around for more than two decades, but many companies still choose on-premise solutions.
On-premise software is installed locally on a specific device, making it impossible to access without being in a particular place or having a specific device in your possession. On-premise solutions are typically more expensive to maintain and harder to scale, hindering an organization's growth and flexibility.
Cloud solutions let your employees access important information from wherever they're located—which has become a must-have rather than a "nice-to-have" feature across remote and hybrid-friendly organizations. Not only are they more cost-effective and scalable, but they're also much easier to maintain and update. When changes are made on someone's device, they'll be synced across all devices. Similarly, your employees will be able to upgrade cloud software to the most recent versions without you having to invest in any additional equipment.
You can implement cloud-based technology across many different functions in your organization. From sharing documents and files to call outcomes, cloud-based storage will help you streamline your operations.
Invest in security tools
Hybrid and remote work situations call for secure login tools to help everyone access information from multiple locations and devices.
Services like Okta and OneLogin give your employees quick access to the most important tools they need while maintaining a higher level of security through double authentication.
Employees must authenticate each login through an extra series of steps and verification checks, making it more difficult for your organization to be hacked. You can ensure that every employee has access only to the apps they absolutely need through security services and apps. Giving select access also makes your organization more secure.
If your employees need access to every tool, consider using a password manager. Password managers, like LastPass or 1Password, will help your employees jump from software to software without having to type their passwords each time.
Simplifying your employees' sign-in experiences will not only improve productivity and make work more accessible, but it will also reduce the number of help tickets your IT desk receives.
Choose your communication tools wisely
If your workplace is offering hybrid or remote work, your virtual office needs to stay super functional and transparent online as well as offline. The first step in that effort is to communicate appropriately and to have all needed information available for everyone on the go.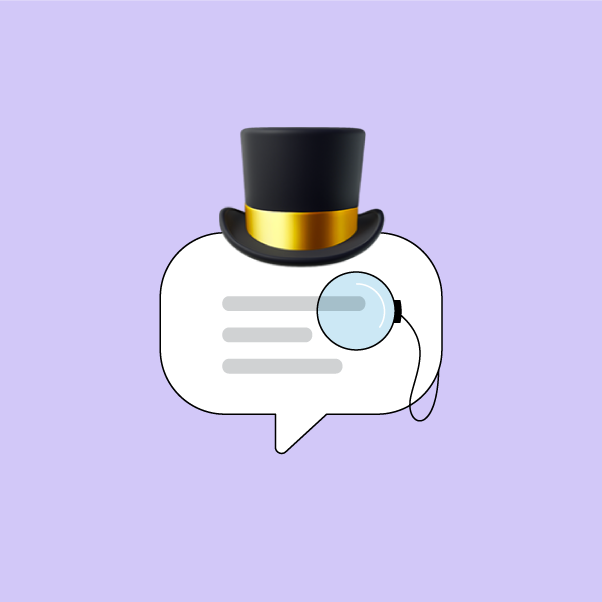 Chat Etiquette Cheat Sheet
To avoid getting lost, start mapping out all communication channels that every type of employee will need to use based on their work style, the projects they participate in, and the culture you're fostering.
1. Make communication clear from the get-go
Extend your transparent communication practices right from onboarding.
If you're hiring hybrid or remote workers, not only do you need to use tools like email and video conferencing software for onboarding, but you can also use whiteboard software like Miro to demonstrate each step of your onboarding process, company structure, etc.
Another alternative is tracking your onboarding process through Google Sheets or Notion. You can use these tools to map out company expectations of each role and the protocols for communication between different team members and departments.
2. Choose HR software
You'll also need HR software that'll show the employees' salary and paycheck details, track their remaining PTO and sick days, as well as give information on taxes, promotions, and bonuses.
Software like BambooHR can make this type of information visible and easy to access for managers.
3. Create knowledge bases
Knowledge bases, by definition, serve as information hubs for your employees.
Your knowledge base could contain, for example, tutorials on how to use certain software, how-to guides for company procedures and protocol, or brand and style guidelines.
For hybrid and remote workforces, having a knowledge base gives everyone the same access and opportunity to study from and reference company documents. You can use either HR software or online tools to create company wikis and databases easily.
Most knowledge base software tools will let you give edit access to the appropriate parties, so you can update your documents whenever things change.
4. Create dedicated channels of communication
With a hybrid or remote workforce, it's essential to keep dedicated channels for company or team-wide communications so that everyone stays in the know.
It's good practice to have general channels where management can inform everyone about company-wide changes and initiatives and separate channels for each department.
To foster strong company culture, it would help if you had a few channels dedicated to topics outside of work, like travel, pets, movies, and music/book recommendations. These channels will replace the "water cooler" chats that generally happen in a full office.
You can use software like Microsoft Teams, Slack, or Telegram to let your employees stay in touch with one another.
5. Rely on shared calendars
Calendar tools are a must for hybrid workspaces since you'll need to keep track of people coming into the office, the meeting schedule and location (online/offline).
To keep track of everyone's schedules as well as holidays, birthdays, and company anniversaries, it's a good idea to create a company or team-based calendar. You can use a tool like Google Calendar to make different calendars for whatever functions your organization needs.
Whatever tool you decide to use, be sure to choose an asynchronous one rather than one that demands an immediate response. Remember, hybrid and remote workers value flexibility, so having a flexible tool will allow them to choose their schedule at their own pace.
Get the most out of every meeting
Many companies find that remote meetings are necessary, even without a hybrid or remote workforce.
A study by Buffer found that 59% of companies have employees across two to five time zones, making remote meeting software a must.

Your company most likely needs to have meeting software like Google Meet or Zoom in place to host meetings with whomever, wherever they're located.
Here is a list of the most important elements to consider to make work better for everyone when implementing remote meeting tools.
1. Schedule calls upfront whenever possible
Calls scheduled on the fly can disrupt everyone's workflow and foster resentment if done often.
To be respectful of everyone's time, it's best to schedule meetings as far in advance as possible. There are a number of alternatives when it comes to calendar scheduling tools.
While seeing everyone turn on their camera during a meeting can be great for building familiarity and closeness across different work schedules, be mindful that "video fatigue" is a very real phenomenon.
A study by global staffing company Robert Half reported that since the beginning of the COVID-19 pandemic, 38% of remote workers have become fatigued with turning on their cameras during calls. You may want to consider implementing a camera-optional policy for certain types of calls to minimize this issue.
2. Have an agenda available to everyone participating in a call
Unless it's for legal or confidentiality reasons, you don't want to leave your employees wondering why you've scheduled a certain meeting. Doing so can cause unnecessary anxiety and confusion, both of which are bad for morale.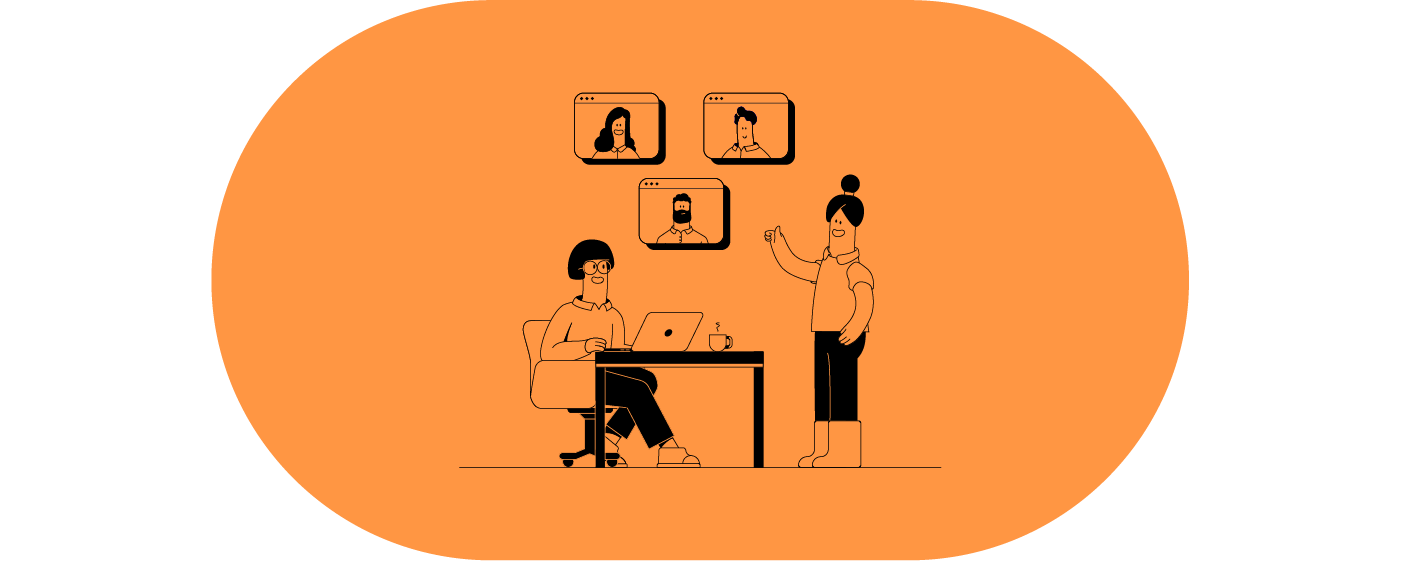 Instead, take the time to write a short description in the event invitation when scheduling through Calendly, Google, Outlook, or Zoom. If you want to go deeper than that, you can write an even longer description in one of your project management apps or Google Docs so that everyone can come into meetings feeling informed and empowered.
3. Establish remote meeting etiquette guidelines
While remote meeting guidelines might seem like common sense, strive to have them formally written out.
This is especially important for onboarding new remote or hybrid hires.
Your guidelines should cover:
What kind of clothes are appropriate on remote calls? Does it depend on the situation?
Are cameras supposed to be turned on for every meeting? Under what circumstances should they be turned on or off?
When should you mute yourself?
When should meetings be recorded? Do you need to ask permission to record a session?
How should interruptions or emergencies be handled?
How should questions be asked? Should employees wait until the end of a presentation, or should questions be asked throughout? Which functions of the video software are appropriate for asking questions? Can and should employees use chat functions or raise hand functions to speak?
How should meeting conflicts be dealt with?
If someone needs to leave a remote meeting, how should they do so properly?
4. Consider integrating your business phones with your CRM
If your employees take calls, you should have a robust tool in place to keep track of everyone's activity and conversation outcomes across locations. That way, everyone from sales, marketing, and customer support can stay informed about the status of each client, regardless of their work schedule.
Some business phone providers will let you integrate directly with a CRM system to do precisely this.
Your business omnichannel contact center can provide your teams with automated call transcripts and connect to your CRM (either through an existing or custom integration) to store all pertinent information about your clients.
Manage projects and workloads properly
Two of the most important things when it comes to managing flexible teams is to:
1) differentiate urgent work matters from everything else and
2) keep track of every project's workflows and deliverables.
Your project management flow needs to be streamlined and organized so that everyone understands what the expectations are for each project and no one gets left behind.
Here are my best tips for project management in a distributed workforce.
1. Make the project objectives and instructions clear
Before employees start to work on their projects, make sure management sets clear goals and KPIs for what they want each project to accomplish.
Creating a detailed project brief is also crucial to your organization's success; the less guesswork your team has to do, the better.
Include examples of past projects or competitor samples. This is especially needed for hybrid or remote-first companies.
2. Set deadlines
Without the entire team in the same office, it's more important than ever to set clear deadlines for each task and subtask.
ActiveCollab makes it easy to set deadlines for each item on your to-do list and notify each stakeholder.
3. Schedule team check-ins
For bigger projects, have your teams schedule check-in meetings with each person involved. This will help keep everything on track and allow your teams to talk ideas out with one another verbally instead of through writing only.
In general, having one-on-one check-ins about work overall is a great way to foster professional development, build company loyalty, and strengthen relationships with your team members.
It helps a lot if the team makes time to hold one-on-one meetings on a regular basis.
4. Choose the right software
Every business has different needs when it comes to project management software.
However, most teams need software that can, at a minimum, let you track the status of each project, leave comments about the status of the work, and organize or group projects into specific categories or stages.
ActiveCollab lets you do all of those things and so much more.
With ActiveCollab, you can:
Create tasks and subtasks
Invite relevant stakeholders to each task
Sort projects by category
Set due dates and assign labels to projects
Automate or duplicate recurring tasks
Get reminders in-app or daily status emails sent to your inbox
Chat with teammates in-app
Track the time you spend on each task with an in-app stopwatch
Sync your tasks to popular work tools like Google Drive, Dropbox, and Slack
5. Have a process in place for feedback
It's no secret that completing a project with a hybrid or remote team can be tricky.
Implementing feedback after a project is completed, whether positive or negative, can significantly impact your employees and overall organization.
Giving feedback can not only lower your company's turnover rate by 15%, but it will also ensure each project goes more smoothly than the last.
Work smarter, not harder
Strong communication is more important now than ever in the workplace.
With flexible working schedules, your organization and employees will hugely benefit from having tools that make day-to-day tasks easier.
Getting access to cloud-based document sharing, video communication, messaging, and password storage will allow your employees to thrive—no matter where they're based.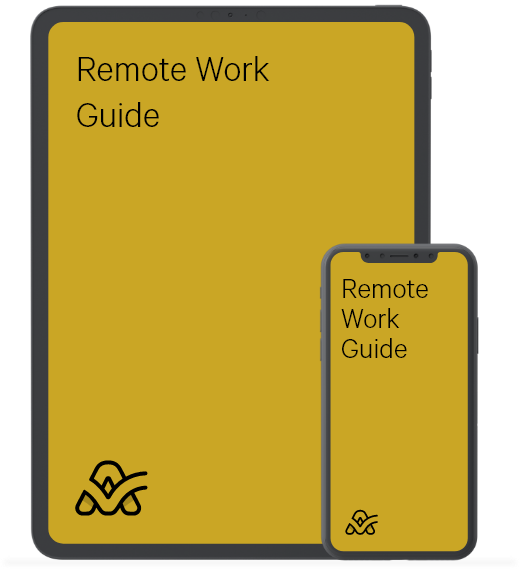 Remote Work Guide
This guide will give you clear instructions for making a smooth transition towards remote operations, getting the best experience with remote work.
Written by Bojana Vojnović
Bojana is co-founder and editor in chief of Amplitude Magazine, currently generating demand in Nextiva as editorial manager. She's been working remotely for five years with different teams and companies. During that time, she closed a lot of tasks, finished numerous projects, and built working processes from scratch in various teams and industries.