Story written by Noëll Taravati, Owner at Peppix

How are you making an impact on the world?
Our goal is to help young entrepreneurs get started with their businesses by offering a variety of web solutions. These solutions enable entrepreneurs to maintain long-term growth, and that makes us, a team of 5 students at Windesheim University of Applied Sciences, very happy.


The product services
Peppix
offers are s
cripting add-ons for CMS-based systems - like accountancy integration, delivery schedules, and appointments systems (e.g. barbers), l
ow-cost hosting, d
edicated Google Suite e-mail accounts.
The help we provide to maintain growth are
tracking tools such as
Google Suite and
Hotjar. We also facilitate w
orkshops and cover different topics (
How to manage your Woocommerce system,
Getting started with MailChimp,
Use social media to interact with customers). We also offer s
upport services - c
hanging and maintaining code.
How would you define Real Work?
Real Work means getting things done. Good communication, and above all, proper collaboration, results in great achievements. ActiveCollab helps us, and our clients, get straight to the point without losing too much time - by dividing work into tasks, and discussions into sections.
What does one day in your life look like and what does it entail?
Getting up at 7:00 AM, scrolling through my mail while making coffee, checking my ActiveCollab planning to see what's going on - specifically the "My work" page, to see if I've missed any notification.


After breakfast, I get started by enabling my Focus app and block any distractions on my computer for the next 90 minutes. This means no Whatsapp, no Facebook, no Amazon, and especially no funny dog videos (although my doggie Channel can be up to some hilarity while working at home).


After spending that time programming, I'll take a break and update my status in ActiveCollab. This process is repeated three to four times on a regular (college-free) day. If it's a college day, this process is repeated only once or twice.
How does ActiveCollab fit into a day in your life?
Before ActiveCollab, we had to rely on email. This means that tasks were discussed over emails and clients often forgot what we've talked about weeks before, forcing us to play Sherlock Holmes and dig through lengthy email chains to find that information.


ActiveCollab has become our center for practically everything. It's the place to check your project status, things we've discussed, files we've shared, and time we've spent on tasks. It's hard to imagine a day without ActiveCollab.
Thanks to ActiveCollab, one thing, in particular, has been made possible: being able to work at home, without missing information relating to your project. I don't have to tell anyone how to use ActiveCollab - they just get it.
Clients that used Trello in the past often find ActiveCollab more intuitive to use, and outside freelancers effortlessly interact with our clients over it.
It's all within one excellent and user-friendly platform - ActiveCollab.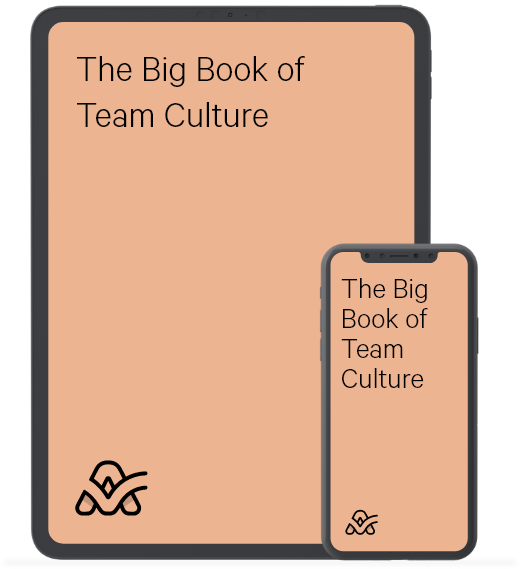 The Big Book of Team Culture
This article is just a small part of our Big Book of Team Culture. Get your hands on this free ebook and learn what makes a great team, how to improve teamwork, what it means to be a leader in a modern workplace, and how to create positive team culture - all in one place.