Story written by Mariane Berriot, Founder and CEO at Sentinelles du web

How are you making an impact on the world?
We are craftsmen of the internet. Our name
Sentinelles du web
means "The Web Sentries" and our mascot is the meerkat - an animal well-known for its sense of group solidarity. Like them, we are constantly on the lookout, but for innovation and challenges. We eschew the mainstream and always try to find new ways, trails, and means to explore. Our headquarters are in Douarnenez, on the shores of French Brittany, a fantastic place far away from the traffic jams and stresses of cities, but we also have an office in Brest, for the younger members of the team who want the thrill of a larger urban environment. Projects are rarely easy, deadlines are short, competition is fierce, technology evolves fast, and nothing is ever guaranteed, but we only live once and want to enjoy life, family, and friends - so we work hard, and we live hard. We want our work to be a positive contributor to our lives, which is why we infuse our work and environment with humanity.

How would you define Real Work?
More than half of our projects are about supporting innovation, whether it's technical or commercial. The perfect day is when we work on a breakthrough project that will change our customer's business and increase our IQ. There is nothing more rewarding than feeling that you are part of the process and that there is a real exchange beyond just the commercial relationship. We love doing things that really matter.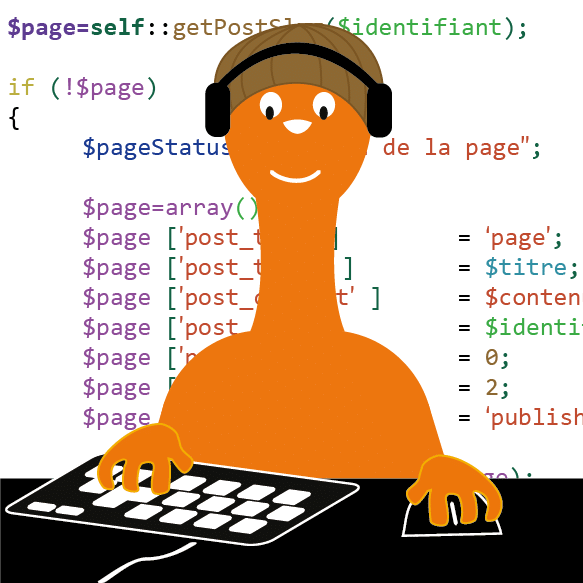 What does one day in your life look like and what does it entail?
I wake up early (5 a.m.) when everybody is still asleep. Read my email while having a big coffee, check for potential urgencies on customers' sites or apps. Send a few emails to organize or adjust the team's work pattern and priorities. Reply to customers and partners. I always enjoyed seeing the sun rising and hearing the annoying seagulls telling the city that it is time to wake-up. Time to go to the office and start assessing projects progress with the team. By 9 a.m, the fun part of the day starts: customers, clients, partners, new projects. The only thing I am sure about each new day is that something unexpected will happen. The magic of our job is that we are constantly traveling the world with our clients. An Innovative project here, a community project there, new technology elsewhere - it is never the same and is therefore never boring. Well, alright, I sometimes have to go to the bank or talk with the accountant like any of us (work is not all fun), but because I am the technical expert and leader, my business partner deals with such tasks most of the time. I feel very lucky that I get to spend most of my time on the bright side of the moon.

How does ActiveCollab fit into a day in your life?
ActiveCollab is the cornerstone of our organization. We have sixteen permanent staff or collaborators on nine different sites and in three different countries, with some of them working from home. We are dealing with roughly 100 projects a year throughout Europe, Africa, and North America. If we didn't have a very
efficient project management & communication tool
, what is today a smooth and efficient organization - would become a complete nightmare.
There are a few fundamental recurring questions in every project: What, Why, When, Who.
Answers to those questions are stored on our ActiveCollab and are constantly updated.
We cannot work only with email. Emails are meant for off-project communication or early stage communication. As soon as a project is taking shape, we need to store all exchanges and documents in a well-organized and secure cloud-based environment. We need to have access to each employee or collaborator's agenda in order to set up meetings, track project progress, and make sure that the right messages go to the right person.
Our project management system is a fundamental contributor to our profitability
. Poor project management can negatively impact a project's profitability by up to 30%.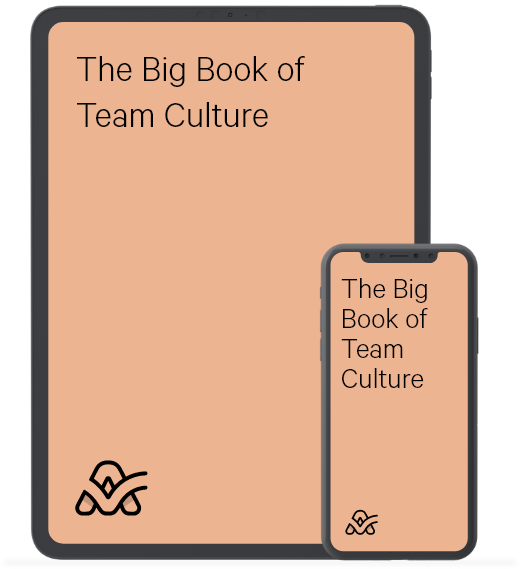 The Big Book of Team Culture
This article is just a small part of our Big Book of Team Culture. Get your hands on this free ebook and learn what makes a great team, how to improve teamwork, what it means to be a leader in a modern workplace, and how to create positive team culture - all in one place.