It seems that these days everyone is thinking about the difference between teamwork and collaboration. While business owners want to believe employees consider themselves as part of one company, managers in different functions seem hesitant to work together. Jealousy, envy, and hostility are some of the common feelings that tend to overpower collaboration.
Why do you think collaboration fails? Collaboration is time-consuming, and it requires a certain level of risk while participants try to complete objectives.
People often think collaboration and teamwork are the same thing, and that's the biggest problem. So, we perform a side-by-side comparison and explain their differences in detail.
The principles of teamwork and collaboration
These five principles help you leverage employee motivation and drive strong teamwork.
Set up clear purpose and shared meaning. Team members recognize the objectives they are striving to accomplish and realize they can't do it alone.
Agree on clear, ambitious goals. All team members are involved in developing and signing up final deliverables. Keep in mind that you can't achieve individual goals unless teamwork is involved.
Appoint roles. It is crucial to recognize each individual's value and use this as an opportunity for growth.
Communication. Without communication, there is no collaborative teamwork. Regular, frequent, and clear communication ensures progress and preserves trust.
Review the progress. The progress has to be reviewed transparently and fairly. This is the only way to preserve commitment and perspective while reinforcing trust and driving your team members to action.
But we all know, collaboration doesn't happen on its own. Here are five principles that help leaders be more successful.
Openness. Collaboration starts with accepting a new mindset of openness and cooperation. It welcome team members into your workflow and provide you an opportunity for better connection.
Courage. We want our work to represent the very best of who we are, and sharing our work with others before it has been completed is very courageous. In this case, we make ourselves susceptible to corrections and criticism. Being brave enough result in better communication and build partnerships among team members.
Trust. You can't expect to have successful collaboration without trust. Teams, employees, or colleagues need to trust each other to complete the project on time.
Experimenting. Our work only becomes better if we try new things, be that new organizational structures, tools, procedures, policies, or new ways of working together. Usually, these explorations bring people together and make them engage in various processes.
Transparency. When we are transparent, our collaboration becomes more efficient. Inviting suggestions, corrections, and feedback makes us share the work in progress and not completed tasks.
Critical teamwork skills
Know your goals. Don't isolate yourself from objectives, and align your actions with the decision-making process and project goals.
Avoid complaining. Our brain likes to focus on negative things, and complaining significantly affect the project's productivity.
Don't waste your time. Having excellent time management skills help you identify how time affects your project.

Good listener. You have to be an active listener to make your team members feel valued and prevent misunderstandings.
Adopt conflict management. Make sure to settle disputes among team members by using conflict management.
Be enthusiastic. This positively affect your team members and ensure excitement ongoing throughout.
Essential collaboration skills
Open-mindedness. This is one of the crucial aspects of collaboration because you accept new ideas.
Communication. As we explained above, without successful communication, there is no collaboration. Express yourself and let your team members understand your message.
Organization. Learn to delegate workload, take care of responsibilities, and keep yourself organized.
Long-term thinking. Envision the results of your work.
Adaptability. Projects often don't go as planned. You need to adapt to delays, obstacles, and problems.
Understanding the differences between teamwork and collaboration
Collaboration and teamwork are frequently used interchangeably because their result is often the same. When a group of people collaborates, it means they are working together towards a mutual goal. Everyone in the group shares the same vision.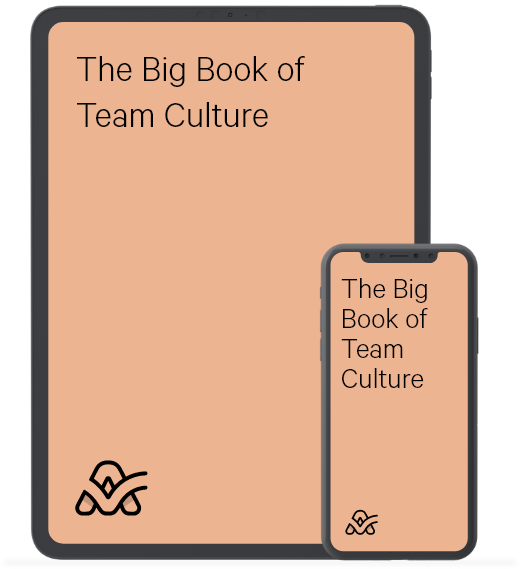 The Big Book of Team Culture
This article is just a small part of our Big Book of Team Culture. Get your hands on this free ebook and learn what makes a great team, how to improve teamwork, what it means to be a leader in a modern workplace, and how to create positive team culture - all in one place.
Both collaboration and teamwork include a group of people working together to complete a common goal. However, we still spot a difference between these two terms. For instance, teamwork focuses on all team members' individual efforts to accomplish a goal, while collaboration is mostly about concluding a project together, or in other words, collectively.
Also, when it comes to collaboration, there is no leader, and everyone comes up with ideas and makes decisions together, while teamwork is overseen by a team leader.
One study found that people committed to collaborative work stuck to their tasks for 65% longer than people working individually. They also had a high level of success and engagement while experiencing less fatigue.
On the other hand, we use teamwork when we want to delegate tasks and share the workload evenly. Working as part of a team helps employees feel motivated and engaged.
Remote team collaboration
Firstly, let's explain remote team collaboration and what it essentially means. This working concept ensures team members complete projects successfully by working through digital tools without physical interaction. They share ideas, files, use digital technology, and communicate in real-time over online platforms.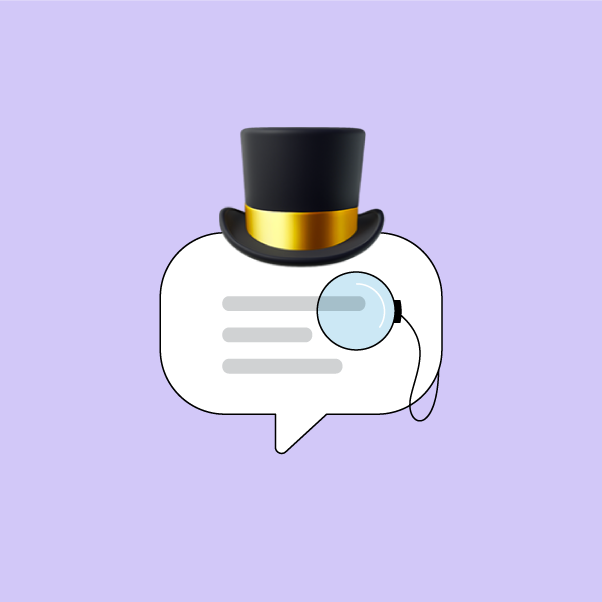 Chat Etiquette Cheat Sheet
To boost remote collaboration efficiency, you need to establish clear communication paths, set up goals, support your team members, maintain transparency, and organize virtual team-building activities.
Be aware that your team needs some time to adjust to new work conditions, but working remotely is an empowering experience, especially if you learn how to prevent distractions and maximize efficiency.
People are looking forward to working remotely because they want more flexibility, and the vast majority of employees are ready to flock to enterprises that offer this perk. According to numerous reports, productivity has increased by nearly 85% due to remote work.