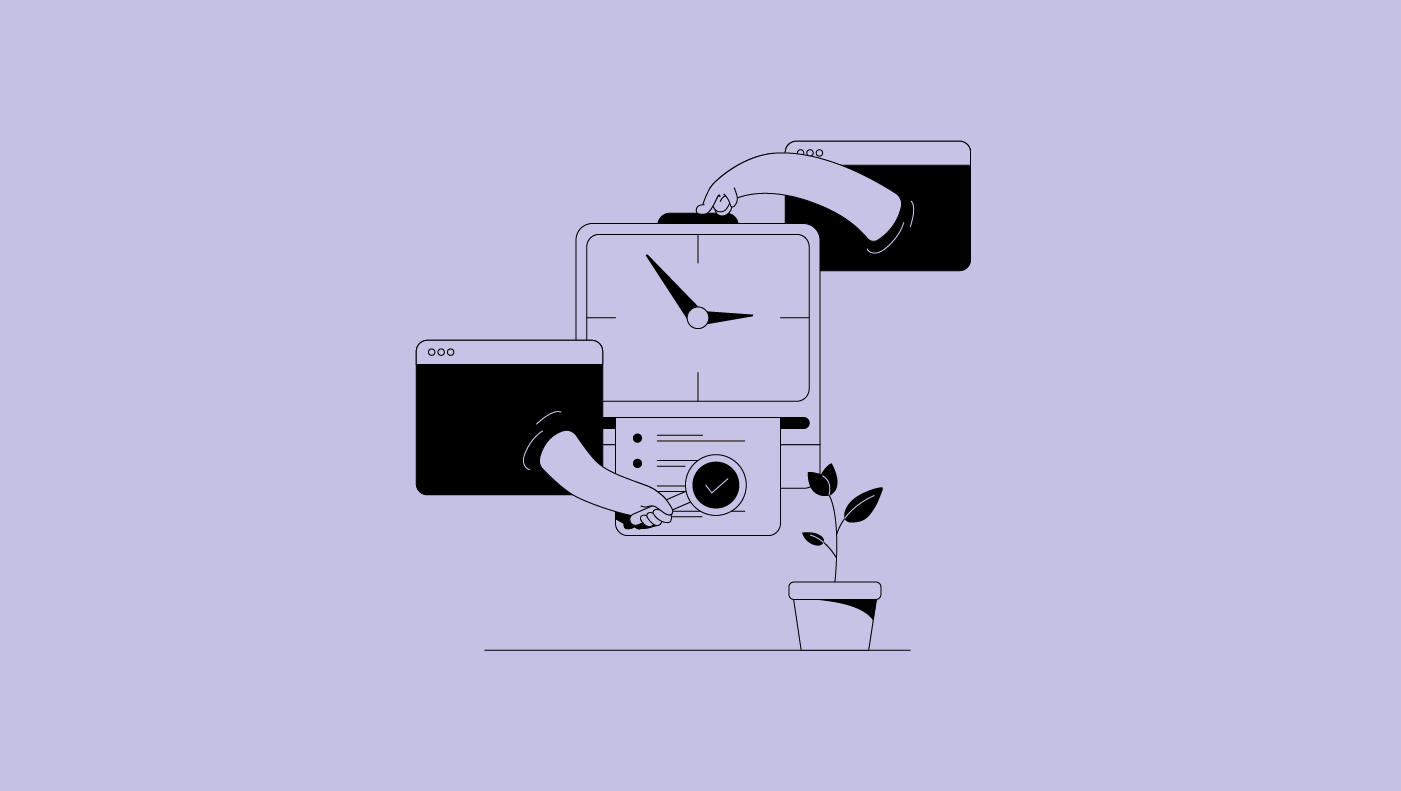 The Best Way To Keep Track of Employee Hours
If you want to run a successful business, employee time tracking is a significant aspect you shouldn't ignore. There are a lot of reasons why companies track employee hours. We will name some of the most important ones:
Payroll calculation
Labor regulation compliance
Analysis of hours spent on one project
Handling HR-related work
Now, you must be wondering what is the best way to track employee hours. While many companies adopted different methods to monitor their workers, only a few have proven successful.
The following list features the best ways to keep track of work hours:
Timesheet templates
Excel
Timesheet calculator
Time tracking app
Timesheet templates
Just as the name implies, a timesheet template is a sheet of paper with predefined dates where employees record their time, usually every day, week, every other week, or every month. Some templates are specially designed for supervisors who need to report the working hours of their employees.
Regardless of the period they cover, the majority of timesheet templates include:
Start time
Lunch break
End time
Overtime hours
Eventually, employees are in charge of calculating their total working hours per day and week. Additionally, someone else can add data; however, this depends on the arrangement within the company.
You can either download an online timesheet template or make one for your company. In this case, workers will have to enter the requested data, calculate their regular hours, and add overtime hours. By the end of the week, employees will add their daily total to calculate the weekly total.
Additionally, multiplying the weekly total with the hourly rate will provide them with the weekly earnings necessary for payroll. If someone's on vacation or sick leave, make sure they record it in the Sick/Vacation column. You can instruct them to send the timesheet template in PDF format via mail.
Pros:
Great for people who prefer the pen and paper method
No training involved
Allows employees to add sick leave, vacation time, and similar data
Cons:
Involves a lot of paperwork
Employees could make mistakes in calculations, which affects payroll
No way to check whether the employee actually worked during business hours
Excel
If you want a more improved method to track employee hours and pay, entering data in an excel sheet might be a great solution. Excel sheets can be kept in a local server where all employees can have access to it. They will need to insert:
Basic information
Add hours spent on work
After that, all they have to do is watch as the excel sheet calculates their daily and weekly totals.
If you want to use excel for this purpose, make sure to create sheets that are user-friendly and follow the basic formulas:
Information label: where users add their name, hours spent at work, department, and manager
Timesheet label: in this case, employees will have to insert date, day of the week, morning hours, lunch break, afternoon hours, daily, and weekly total
Daily total: it calculates the number of hours employees spend at work
Weekly total: the sum of all working hours within a week
If you know how to create formulas in excel, this type of sheet will be fully automated and minimize mistakes.
Pros:
At any time, you can change or add new columns according to your company's needs
You can quickly add formulas for additional data you want to track
It's a fully automated process
Cons:
No way to check whether an employee worked during the clocked time
No way to check sick leave and vacation time unless you add more columns
It might be challenging to approve and fill out such reports every week
Unless you use a shared server and employees send you separate excel sheets, you might misplace some of them
Timesheet calculator
Another option for tracking employee hours is the timesheet calculator. There are many similar online tools with embedded features to provide employers and managers their employees' total logged hours.
Timesheet calculators come in the form of a time card template that features a minutes and hours calculator. However, employees need to manually insert the time they have spent at work in hours and minutes, while the total gets automatically calculated.
In this manner, the timesheet calculator and excel are quite similar. The only difference is that you don't have to build the calculator but use already-made software with all the functions installed. To calculate their working hours, employees will have to enter:
Start time
End time
Lunch break
The weekly and daily totals are calculated automatically, with the lunch break deductions. Employees can either print their timesheets and hand them to a manager or send them as an excel file via email.
For additional functionality, you can customize timesheets and add extra features, such as overtime, pay, start and end of the break, etc.
Pros:
User-friendly – employees need to enter only basic information
Less room for mistakes
All data is automatically calculated, such as daily, weekly, and overtime earnings
Cons:
Timesheets sent through email can get lost
Employees need to add time manually, which means they can forget when they took a break or went home
You can't track vacation or sick leave
There is no way to verify if the employee worked during the clocked time
Time tracking app
Finally, a time tracking app is the one-stop solution for all the issues related to employees clocking in and out. While there are many time tracking tools available online, you should choose one that works best for your company.
When it comes to time tracking apps, the employees set the timer on and off manually, while the system automatically calculates their daily, weekly, monthly, and annual totals. Additionally, these tools sometimes offer you the option to define hourly rates and automatically calculate earnings, with a feature to distinguish between non-billable and billable client time visually.
Usually, these types of trackers operate in three different ways:
Employees clock the time as they work
They have to do it manually
They have to use a timesheet.
With the help of a time tracking app, you can see who is currently engaged in a project and for how long. Moreover, managers can create as many tags, tasks, and projects as they want.
In the end, you can always use the timesheet lock option to make sure that employees don't change working hours once the payroll has been processed.
Pros:
Fully automated process
You can quickly go over sheets to monitor time spent on paid and sick leave, as well as breaks
Mobile-friendly
Can be used to distinguish non-billable and billable client time
You can see the current tasks employees are working on
Cons:
Depending on the time tracking app you use, you might have to train your employees
Some apps aren't available for iOS and Android devices
Conclusion
The Calculators, excel sheets, and timesheet templates are suitable for some companies. However, they are time-consuming and require a lot of paperwork, emailing, and can hardly keep your data organized and clean.
On the other hand, time tracking apps digitalize the entire process while keeping all data stored within the app. Therefore, this might be the best option when tracking salaried employees' hours.