Before you can start working together on projects, you'll need to invite your team to ActiveCollab. You'll then be able to assign tasks and allow your clients to track progress.

Inviting Users
Open People

Click +Invite people

Enter one or more emails

Choose a role (learn more)


For Members of your company, select additional permissions
For Subcontractors and Clients, choose a company they belong to

Select Projects you want this user to add to

Click Send Invitations

Note that if you invite multiple users at once, they'll all belong to the same company, have the same user role, and they'll be added to the same projects. You can change that later by editing a user's profile.
Invitation Email
Invited users will get an email with the login link to your ActiveCollab account.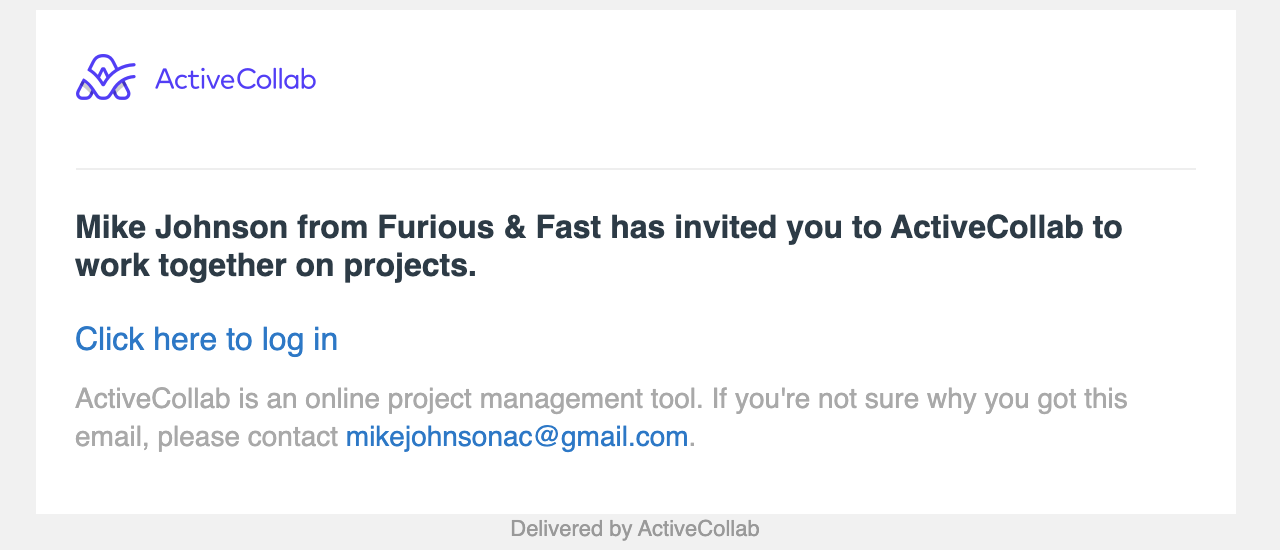 On their first login, they'll also be able to set their user profile details and upload an avatar.