The notification bell will show you new updates on all the content you're subscribed to.
You'll receive a notification for new comments on:
You'll also be notified of new Projects you've been invited to, as well as newly created Tasks and Subtasks.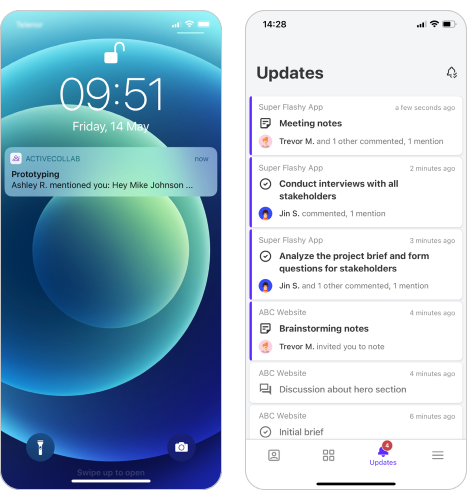 Hint: Use the quick action of swiping a notification from right to left to mark it as read!