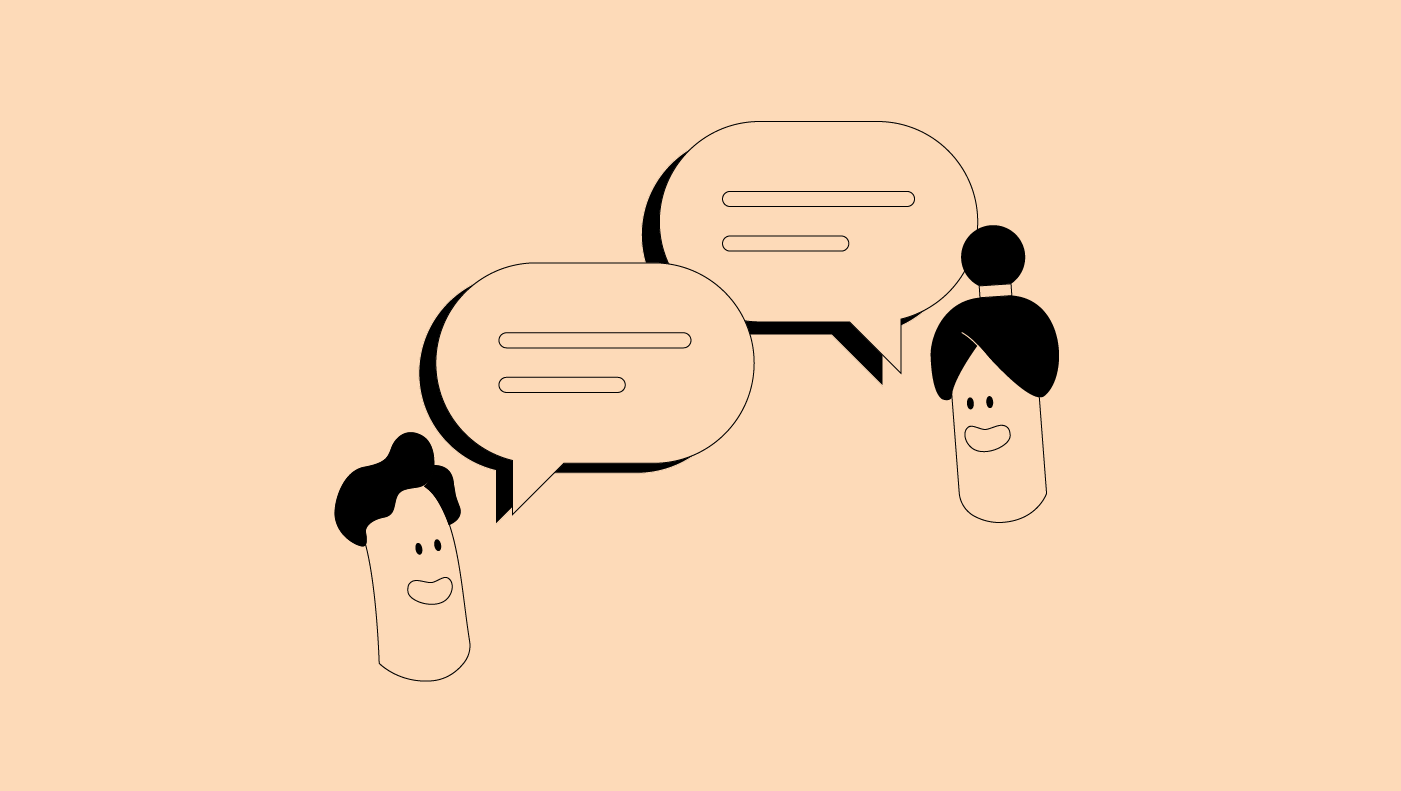 5 Best Slack Alternatives Your Team Should Try
Finding the right alternative to Slack is a tricky job to do. People feel reluctant to leave a familiar interface and make the leap into the unknown. However, sometimes going beyond the ones that are the most visible hides plenty of benefits, and the trouble is worth it.
Why Do You Need an Alternative to Slack?
Slack is a source of great distraction, unfortunately. Its many channels offer the opportunity to separate conversations by topic or groups of people. Although this feature is very useful, those involved in most channels keep receiving messages throughout the day, making it impossible to focus on tasks. Many people reported that Slack became addictive and a source of frustration, anxiety, and irritability. They also wonder can your boss read your Slack messages? Some companies have made it a mission to quit Slack and find other software to communicate.
What Are the Best Slack Alternatives?
We've compiled a list of app that are the best Slack alternatives. Being able to quickly message a coworker is essential for quick information exchanges, and Slack isn't the one and only option to do that!
ActiveCollab
ActiveCollab is a platform that is primarily focused on managing projects, communicating with team members, and collaborating with clients, which is especially vital for marketing teams. Not only you are able to organize your work through tasks and invoice tracked billable hours, but you also have the option to message the team quickly through the in-app Chat feature. Create custom group chats and talk to entire teams or individuals. If you're too used to Slack and want to keep using it, integrate it with ActiveCollab's intuitive interface and keep the best of both worlds.
The in-app Chat isn't the only way to communicate and collaborate in ActiveCollab. The projects are split in tasks where you and your team upload files, share links, and talk about the assignment's progress through comments. @ mentioning people and entire teams is very useful when you want to get the attention of someone specific. Communicating via comments allows you to stay within context without much explanation, saving you plenty of time and words.
Discussions and notes are another great way to exchange ideas and feedback. They stay at everyone's disposal for as long as it's needed, so no one has to dig through chat messages for important information. Group notes into collections and sort out your files easily. The best part of tasks, discussions, and notes is in its ability to hide them from clients individually. The privacy of your team is one checkbox away!
Pricing: ActiveCollab offers a desktop and mobile free version with limited features for individuals or teams of up to three people. The Plus Plan includes unlimited projects and clients, Gantt charts view, task time tracking, up to 10 GB of data storage, and recurring tasks, at the monthly price of $11, but lacks the integration with Slack. The Pro plan comes at the cost of $9 per member monthly, and the additional Get Paid bundle is $5 a month. The Pro + Get Paid Plan includes all the ActiveCollab features, such as Workload, integrations, advanced reporting, and invoicing.
Discord
Discord is most famously known to be a communication platform for gamers, developers, and streamers. However, since it's a convenient communication platform with a wide array of useful features, teams around the globe use it to communicate on a daily level.
One of the main benefits of Discord hides in the fact it's free. Users easily create their Discord account, build a server, and call others to join without spending a single dime. What's more, Discord as a tool offers the same features Slack offers such as video chat, screen sharing, text, and voice chat.
Another reason why teams around the globe like Discord is the fact it has a high server limit. Usually, servers support around 250 thousand members, 25 thousand simultaneous online members and 500 separate channels which is more than enough for a team to satisfy their daily business needs.
The app's interface resembles Slack in many ways as conversations are divided into channels, both voice and text messages, and you easily jump on a call while messaging the rest of the team. Furthermore, the app has a screen share feature, which is a great collaboration perk. Much like Slack, channels can be made private, which is especially important when discussing sensitive topics at work.
Furthermore, Discord offers a wide variety of integrations with other apps that are used to streamline work and business processes, but as well as different bots that let users conduct polls and play games online - which is a great remote team building activity that is used to improve employee engagement and motivation at work.
Pricing: While Discord is free, you can upgrade to paid plans Nitro Basic for $4.9 per month or Nitro at the monthly price of $9.99. The difference lies in the available MB of uploads, HD video streaming, and custom profiles.
Chanty
If you're looking for alternatives for Slack, then Chanty might be the right choice for you. It's a messaging app that uses AI bots to streamline and improve communication and collaboration between team members.
This app let users stay connected in real-time using voice, video, and text messaging options. Furthermore, for improved collaboration, users share screens, documents, manage assigned tasks, or manage public and private conversations.
What's especially handy in Chanty is the fact that it turn messages into tasks, streamlining the whole brainstorming and project-management process. Furthermore, the AI-powered technology this app relies on let users find what they need effortlessly, catch up on hyperactive conversations, and respond to requests using advanced search features.
Pricing: The only drawback of this app is the fact it's quite limited on a free plan (since the free plan host only 10 users), and it's lacking in video calling features. Luckily, a paid plan comes at the affordable price of $4 per month and this problem is bypassed easily.
Mattermost
Mattermost comes as a great chatting solution for developers. It's often listed as one of the best open source alternatives to Slack. The platform prides itself on high-security standards and it's mainly used by large corporations and government agencies.
What makes it special is the fact it allows developers to create fully customized team communication platforms that serve to streamline DevOps workflow and ensure a fast bug-testing environment. Furthermore, users easily check notifications to make sure they're synced with other team members and integrate apps such as JIRA to aid the task creation and tracking progress.
Besides this, this tool has a wide array of useful features including video calls, chatting, task-based priority assignment, file and screen sharing options, and so on.
Pricing: Mattermost also offers a limited, free version for both Cloud and Self-hosted options. The Professional plan costs $10 per user monthly. If you need a more advanced, Enterprise plan, contact Mattermost and request a quote.
Fleep
Fleep is a great alternative to Slack that adds project management features to the equation, which makes it even better than Slack. This team communication and collaboration tool turn tasks into to-do lists allowing teams to have everything aligned in one place and helping them avoid overlooking tasks.
What users love about this app is the fact that it's not limited to communication with team members only. It allows users to add external participants by adding them via their email addresses.
Unlike Slack that categorizes conversations by channel topics, Fleep does it according to people. To be more precise: a user access all conversations with a person from one single place only, allowing things to be organized and trackable. Besides that, to its users, Fleep offers the creation of dedicated pin boards for highlighting important information, easy integration with the most commonly used project-management apps, searchable conversion histories, and more.
Pricing: Fleep doesn't offer a free version, but you can try it out free of charge for two weeks and continue using it at an affordable price of €5 per user per month.
Is Slack Still the Best?
Now that we've talked about the best alternatives and similar apps, you are being wondering what is so great about Slack. Some features are hard to find anywhere else, and the number of people worldwide who use Slack is not surprising. For example, custom emojis are fun and irreplaceable. They're easy to make and hard to find in other apps like Google Chat, no matter how hard they try. Those who switch apps miss these original reactions the most.
Another priceless feature is the option to answer messages through threads. Conversations are grouped by message, so the channel doesn't get clogged up. Even when dozens of team members are included in the channel, it doesn't have to end up as a mess if people communicate through organized threads.
Slack is integrated with over 2000 apps, making it a very good collaborative tool. Its major drawback is the addictive nature many users can attest to. Slack is great for communication, but teams tend to use it as a substitute for all types of work. It's easy to forget that a chat platform isn't the appropriate place to manage assignments, track project progress, and generally spend your attention. Ironically, it turns out that Slack's features are too good for their own good. Other apps are more limited, but they don't take the teams' focus away from their assignments.