Managers play a significant role in business success, particularly when it comes to employee satisfaction and retention. When companies look to hire people who would be good managers, they seek individuals who have technical, human, and conceptual skills, as well as motivation to manage.
These people must possess specialized knowledge, techniques, and procedures to get the job done. On top of that, they need to work well with others, see the organization as a whole, and understand how different parts of the company affect each other.
This article will explore different team management skills and help you become a better manager.
A good team manager
Managers deal with a lot of responsibilities, and often this is a demanding position. But with a little bit of practice, managing a team can be a rewarding experience, no matter what industry you are in.
A good team manager is always:
Approachable – every team member is comfortable speaking to their manager. Otherwise, employees might feel intimidated to discuss important matters.
Patient – another personal trait that comes in handy when managing a big team. Learning to be patient doesn't always come naturally to some people. It might take a couple of years to perfect this skill.
Honest and reliable – everyone should be able to trust their manager in words and actions. As a manager, it's crucial to maintain a high level of transparency and keep your promises. Without this, your team members will doubt your decisions.
Motivating – a good manager needs to have the ability to motivate the entire group to move towards a specific goal.
A decision-maker – managers have to pull information from various resources and make decisions based on it.
What are team management skills?
Communication: managers need to assist team members in completing tasks that align with the organizational goals consistently and efficiently. To accomplish this, you need to be straightforward and clearly articulate what those goals are.
Emotional intelligence: if you possess the ability to manage emotions (yours and others'), you have the potential to become one of the best managers. Motivation, empathy, and self-awareness are crucial personality traits that help you influence others.
Organization: you are responsible for project timelines, budget, and daily tasks your team members perform. For that matter, this position requires a high degree of organization.
Ability to delegate: while it might be tempting to micromanage your tasks, good managers know how to delegate and complete everything on time.
Roles and responsibilities of a team manager
The core team manager roles and responsibilities help team members complete their tasks on time so the company can meet its targets. So, the team manager needs to:
Ensure smooth operations, among them managing a team and a project budget
Plan and set up goals
Evaluate employees
Encourage employee training and development activities
Monitor team performance
Let's not forget that the team manager removes any barriers and roadblocks that keep team members from completing their tasks. For example, team members might have issues with one another, and it's the manager's job to help employees resolve these issues professionally.
Additionally, team managers need to create a friendly environment because team members share a common goal. Therefore, they need to get along.
Qualities of a team leader
Strong leadership is always behind a successful organization. Great leaders can improve an organization's profitability and retention. Here are some of the most important personality traits and team leadership skills.
Acknowledgment, appreciation, giving credit. It's crucial to show appreciation for each team member's efforts and give credit when it's due. If you show gratitude, you will promote a positive environment and encourage a culture where people appreciate each other.
Active listening. A good leader issues orders, while a great leader listens actively. Listening helps leaders make informed decisions and stay attuned to what's happening with their team and their business. The best leaders are intuitive, strategic, and proactive listeners. Employees want someone to listen to them and not be ignored.
Show commitment. A leader that displays a commitment towards its team and the overall company is more likely to gain its team's trust. Dedication shows that you foster team spirit.
How can a leader manage a team?
A team leader can have a lot of things on their plate. The team management definition clearly states that you need to manage a team of people to achieve organizational goals. But, can a team leader manage a team effectively?
Make time to lead. If you want to be effective, you need to invest some time in this role. More often than not, this responsibility is already added to your lengthy list of tasks, setting you up for failure. Make sure you are visible to your team and ready to support them at any moment. Part of your role is to encourage a positive working environment as well.
Get familiar with your team. Leadership is all about influencing your team members, so they can reach objectives. So, this is something you will struggle with all the time: getting to know your team and what makes them tick. Take some time to listen to them and try to identify potential strengths and weaknesses.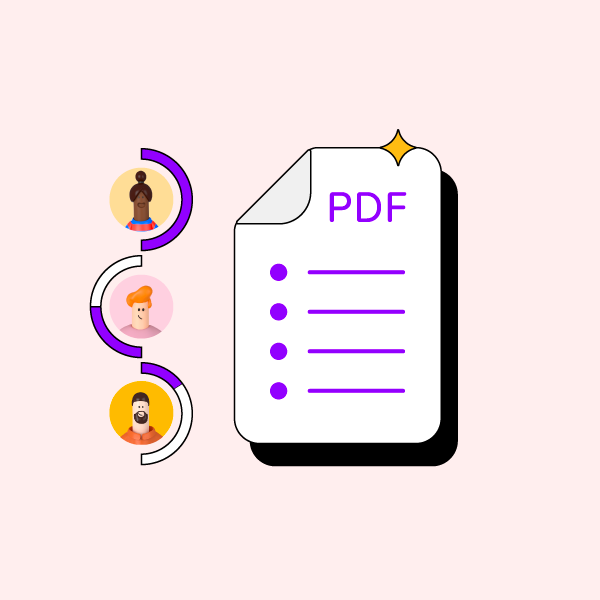 Types of Teams Cheat Sheet
Always communicate. Once you have your team up and running, it's essential to keep the communication going. This way, you can pinpoint risks and issues, evaluate progress, and build strong relationships.
Lead by example. Think about your behavior and what you expect from your team members. Be aware that you are a role model, so what you do and say directly impacts your team members, their work habits, and attitudes.
The difference between managing and leading a team
Is there a difference between leading and managing a team? These two roles often overlap, so it's quite challenging to make a distinction.
Counting vs. creating value: when managing people, you are probably counting value, not adding it.
Circles of influence vs. Circles of power: managers have subordinates while leaders have followers. Managers are overpowering others while leaders are influencing others.
Leading vs. managing people: team management is all about controlling a group of people to accomplish goals. Leaders, however, help people complete tasks by inspiring, motivating, or influencing them.
The importance of team management
Team management not only engages employees but also improves productivity, which eventually leads to economic benefits and business growth. With the help of team management, you will bind your team together and accomplish collective teams more efficiently.
This requires you to know your team members and manage different personalities and skillsets while keeping in mind the organization's goals.