Time management and keeping track of schedules are essential tasks that fall under the responsibility of the team leader or project manager. Sometimes, they require a little help in the form of calendars. They allow them to supervise project-related events, milestones that will happen during the project's life cycle, and occurrences.
One of the calendars often used is a resource calendar, your go-to view while planning a project, managing your team members, or assigning tasks and bookings. This article will break down the essential features and tell you how to implement this calendar into your daily activities as a project manager.
Resource calendar in project management
This tool is specially designed for resource management, which involves monitoring, planning and scheduling resources, including both equipment and employees. Essentially, it provides valuable information to project managers on how resources are being used, which resources are available, and when.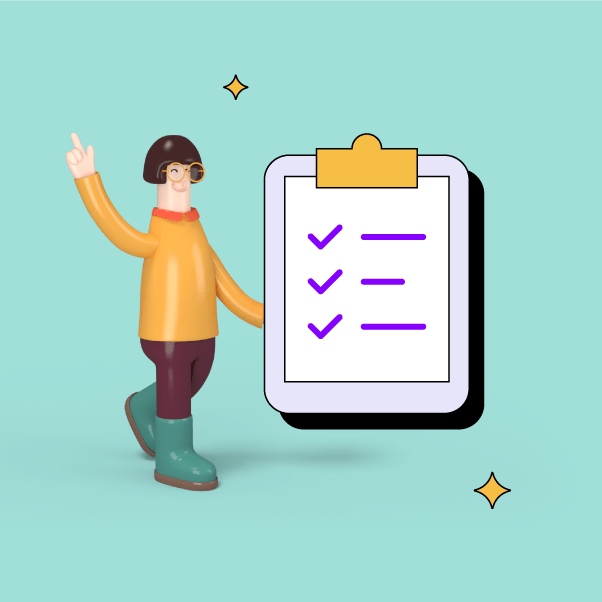 Project Manager Roles and Responsibilities Cheat Sheet
A resource calendar allows you to manage resources more efficiently and effectively. Moreover, you get a clear picture of the tasks your team members are currently working on. Among other things, the resource calendar breaks down availability and vacation time, public holidays, leaves of absence, and the start/end date of various project milestones. When a project manager or team leader has this information, it is much easier for them to make necessary decisions about projects.
Creating a resource calendar
First of all, let's see which elements a resource calendar should have:
1. Capacity – the amount of time for which you can book an employee.
2. Planned work – the specific period a team member is assigned to a project. In most cases, bookings shouldn't exceed capacity.
3. Timesheets – the time a team member has worked on a particular project. The entire time shouldn't exceed bookings.
4. Leaves of absence – this element counts sick leaves, vacations, and other types of absence so you can quickly identify the days or weeks when a team member is out of the office.
5. National holidays – similar to the previous example, national holidays should be marked in your calendar because they represent unavailable sources. In other words, you can't rely on them when planning a project.
Once you have the key elements ready, you can use one of many online tools to make personalized resource calendars.
The purpose of a resource calendar
As mentioned earlier, resource calendar project management is a valuable tool that allows you to manage and organize resources more efficiently and effectively. You can easily visualize which tasks team members are working on and when.
This tool goes one step further and helps team leaders break down the tasks by the effort needed to tackle them. Therefore, project managers have a full view of everything that happens during the project cycle.
What is a project calendar?
Another important term in project management is a project calendar that takes all the pieces of your work and puts them in a central, visual location, where all team members have access. Project managers or team leaders have an overall view of the project schedule and see when different tasks are due.
Without a project calendar, you won't be able to organize the work around the most significant projects. But when you have a solid project calendar in place, you will know exactly what you are doing today, in two weeks, or next month.
On top of all, since your team members have access to it, everyone can see what needs to be finished or is around the corner.
Creating a project management calendar
Here are a couple of specific steps you'll want to take when creating a project management calendar:
Identify the steps – map out the road from start to finish to complete the project. At this point, you don't have to worry about the schedule yet.
Establish the start and due dates – now is the time to review your steps and set up realistic dates for each of them.
Identify stakeholders – assign tasks to team members, making sure they understand their responsibilities.
Adapt if necessary – be aware that your project calendar is a live document, so make sure to check it frequently and move elements around as the project evolves.
Once you create your project calendar, share it with stakeholders. That way, everyone will be on the same page and understand what's expected from them in days, weeks, and months to come.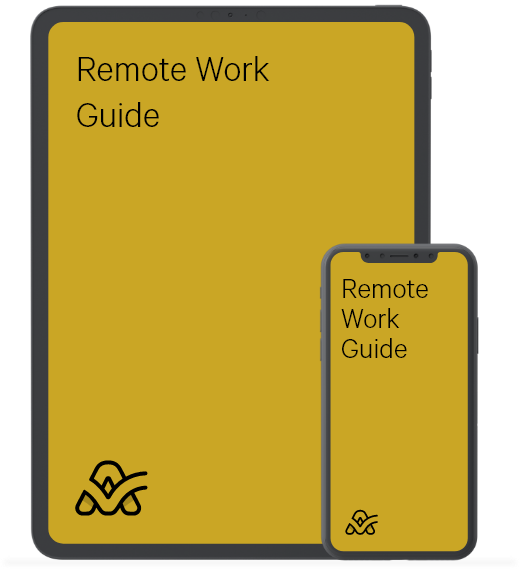 Remote Work Guide
This guide will give you clear instructions for making a smooth transition towards remote operations, getting the best experience with remote work.
Promote teamwork and encourage your team members to use the project calendar because this is one of the best ways to share, document, and communicate their progress.
The benefits a resource calendar brings to projects
While using a resource calendar, project managers can benefit in numerous ways. For instance, they can:
Check which resources are available
Better understand the company's production pipeline
Can rearrange and assign resources more thoroughly
In case of overutilization, they can adjust the workload
If you have a resource calendar, you can plan your team's work more efficiently. For example, when your employees have planned vacations or national holidays, you can minimize the risk of not having enough workforce to finish the project.
You can also utilize this tool to identify employees you need but are momentarily booked for another project. Once you know how long they will be unavailable, you can plan your project around them or negotiate with another project manager over resources you both require.
Project Calendar Vs. Resource Calendar
In project management, we have two calendars that help us organize: project and resource calendars. They are developed in a planning phase and updated throughout the project's lifecycle. We should mention they aren't as frequently modified as risk register, stakeholder register, etc.
Project calendar:
Shows hours, shifts, days when employees can work
Can compress the schedule
One schedule can have several project calendars
Resource calendar:
Shows availability of resources
Beneficial when you are sharing resources among projects
Include human resources, equipment, and other
We should note that project calendars are crucial in emergencies, while resource calendars help you identify how long and when a particular resource is available for your project. Many believe these two calendars have the same purpose due to their similar names, but that's not really true.
Project calendars tell when you can work and when you cannot. The resource calendar shows you the availability of resources.
Visualizing project progress
To visualize project progress, you will have to go through the following steps:
Use Gantt chart to plan the schedule
Structure your team with an organizational chart
Visualize data
Use a risk breakdown structure to evaluate risks
Keep track of progress with a status report
Reinforce data
To communicate effectively, apply color-coding