The advertising project manager is usually in charge of one or a couple of projects simultaneously, which implies their workday can be pretty hectic. Several tasks need attention at the same time, as they are all priorities. Additionally, project managers handle resources, finances and organize project-related documents. They're also in contact with higher management to ensure a project's success and meet deadlines.
Don't be fooled into thinking these are all the responsibilities they are facing during one business day. This is one reason why project management is continuously growing and a highly sought-after field. If you are interested in further exploring this industry, we will walk you through the necessary steps.
So, here are some primary responsibilities of a project manager.
A project manager's responsibilities in advertising
In the advertising world, we will often find particular products that require marketing campaigns or need promotion to achieve a specific business goal. For massive projects like this, agencies usually seek the help of a marketing project manager.
They work with other departments, upper management, sales, advertising, and team members. We should mention that a project manager has a rather important role since they are responsible for planning and implementing marketing strategies and promoting brand awareness.
An advertising project manager must adapt to the organization, carefully plan and prioritize campaigns to accomplish marketing project goals. Some of their responsibilities may include:
Working with the design team.
Being in touch with stakeholders, scheduling deadlines, writing briefs, and executing other supervisory activities.
Performing detailed market research on a service or a product and analyzing the competition.
Understanding the company, its product, services, and customer base to create the most effective marketing campaign.
Managing and planning projects from beginning till the end.
Working with senior staff and other brand managers to ensure necessary objectives, budget scope, and deadlines.
On the other hand, project management isn't all about scheduling - it's much more than administrative work. It takes a particular type of personality to execute project management tasks and complete a project successfully. These people have to understand the project's scope, the stakeholders' requests and deliver everything on time.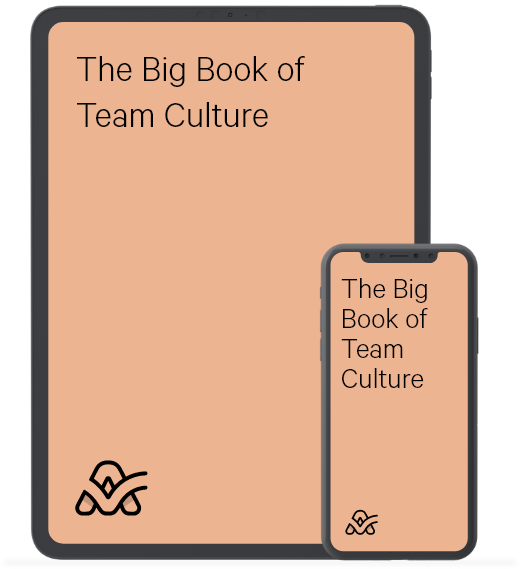 The Big Book of Team Culture
This article is just a small part of our Big Book of Team Culture. Get your hands on this free ebook and learn what makes a great team, how to improve teamwork, what it means to be a leader in a modern workplace, and how to create positive team culture - all in one place.
Project elements
There are several types of projects in advertising project management, and without them, no project will be successful.
Project scope. Work-related details that need to be carried out.

Timeframe. In other words, a project's deadline.
Organization. How activities and tasks have been organized and prioritized.
Expenses. A project can be either expensive or relatively cheap, and it all depends on overall costs.
Communication. This is one of the most important elements of project management. Without effective communication, the project will fail.
Stakeholder management. Stakeholders need to know how's the project progressing, and it's better to get their feedback sooner rather than later.
Tasks and activities. The project manager should be aware of each member's strengths and weaknesses and assign the tasks accordingly.
Results. They depend on the client's requests. However, everyone should strive to deliver top-notch quality to meet the client's expectations.
A project manager's tasks
Marketing agencies have many moving parts, and they manage different projects, stakeholders, clients, and teams. That's why the project manager plays a crucial role, and their job description is to ensure deliverables reach the client on time and within budget.
Even though this might sound simple, it actually requires a lot of work. An average project manager will deal with a variety of tasks, and they include the following:
Meeting clients to understand their needs, requirements, and objectives
Setting up and handling the project scope
Planning a budget and a calendar
Offering clients quotes and proposals
Scheduling project-related meetings
Allocating tasks and responsibilities
Encouraging communication among team members
Following the project's progress and bypassing problems
Double-checking project's deliverables
Providing project updates
Delivering the final project to the client
Think of an advertising project manager as a glue that holds everything together because they are responsible for keeping the project on track and ensuring collaboration runs smoothly.
The project manager works with vendors and suppliers, freelancers, internal team members, and external clients. Within each of these groups, the project manager will oversee and coordinate other people as well.
For example, relaunching a client's site requires working with web designers, SEO specialists, copywriters, and clients.
Preserving creativity with project management
An agency like any other business demands a structure and organization. However, its executives often hesitate when project managers offer them advice or new tools to improve their business and efficiency. Usually, they consider such practices an administrative burden that consumes too much of their time and energy.
It's common for agencies to focus more on creativity than on project management, but creative processes suffer along with the business itself when a project gets off track.
According to some estimates, many agencies claim they lose nearly 11% of their profit due to over-servicing clients. On the other hand, 51% of agencies that use modern technologies to help them run operations state they have increased the net profit, while one-third of those saw an 11% profit rise or more.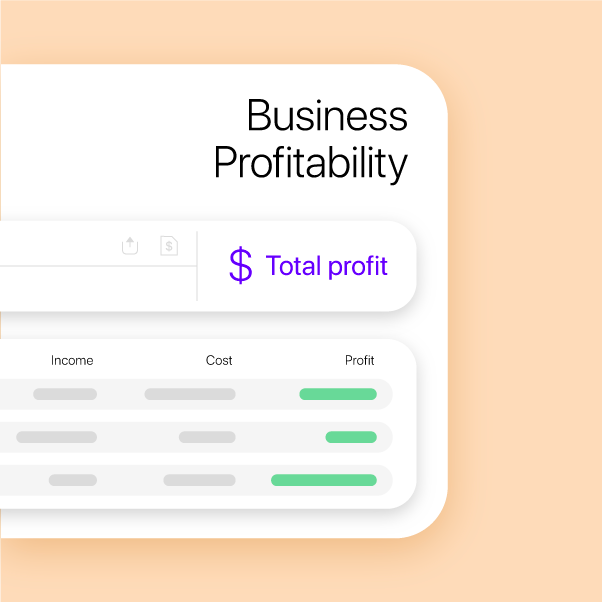 Business profitability Cheat Sheet
The way agencies manage their projects can make a significant difference between success and barely breaking even, as clients' demands are continuously changing, budgets are shrinking, and you have to stay at the top of the game. Now, the new normal is faster and cheaper.
That's why agency owners must be ready to accept significant changes. Getting senior executives and agency employees on board with the new system becomes a new priority in project management.
The main objectives would be to provide an insight into how improved tracking systems and reporting tools that boost transparency will help individual team members. These practices will decrease manual work and assist all employees to focus on more pressing matters.