Story written by Alexandra Kiefer, Managing Partner at Pionear

How are you making an impact on the world?
Here at
Pionear
, we are co-creating the future of work by implementing new collaboration environments and smart digital technologies. We are computer nerds, organizational geeks, lateral thinkers, and visionaries who challenge traditional project management, knowledge management, IT management, and HR management mindsets - for which we offer alternatives. In order to empower companies and teams to execute better projects, achieve more efficient teamwork, and attain a higher quality of work life - we are constantly innovating digital solutions and improving organizational collaboration.
How would you define Real Work?
Creating value. For yourself, for others. Everything that doesn't create value shouldn't be worth spending time on.
What does one day in your life look like and what does it entail?
A typical office day starts with a warm welcome of all the employees, followed by a nice cup of coffee. We then usually check our ActiveCollab to see what tasks we have, or add in any new ones. This helps us generate an overview of goals for the day/week. When everyone is caught up, we have our daily huddle. After the stand-up, we start our day and work on our individual or team goals.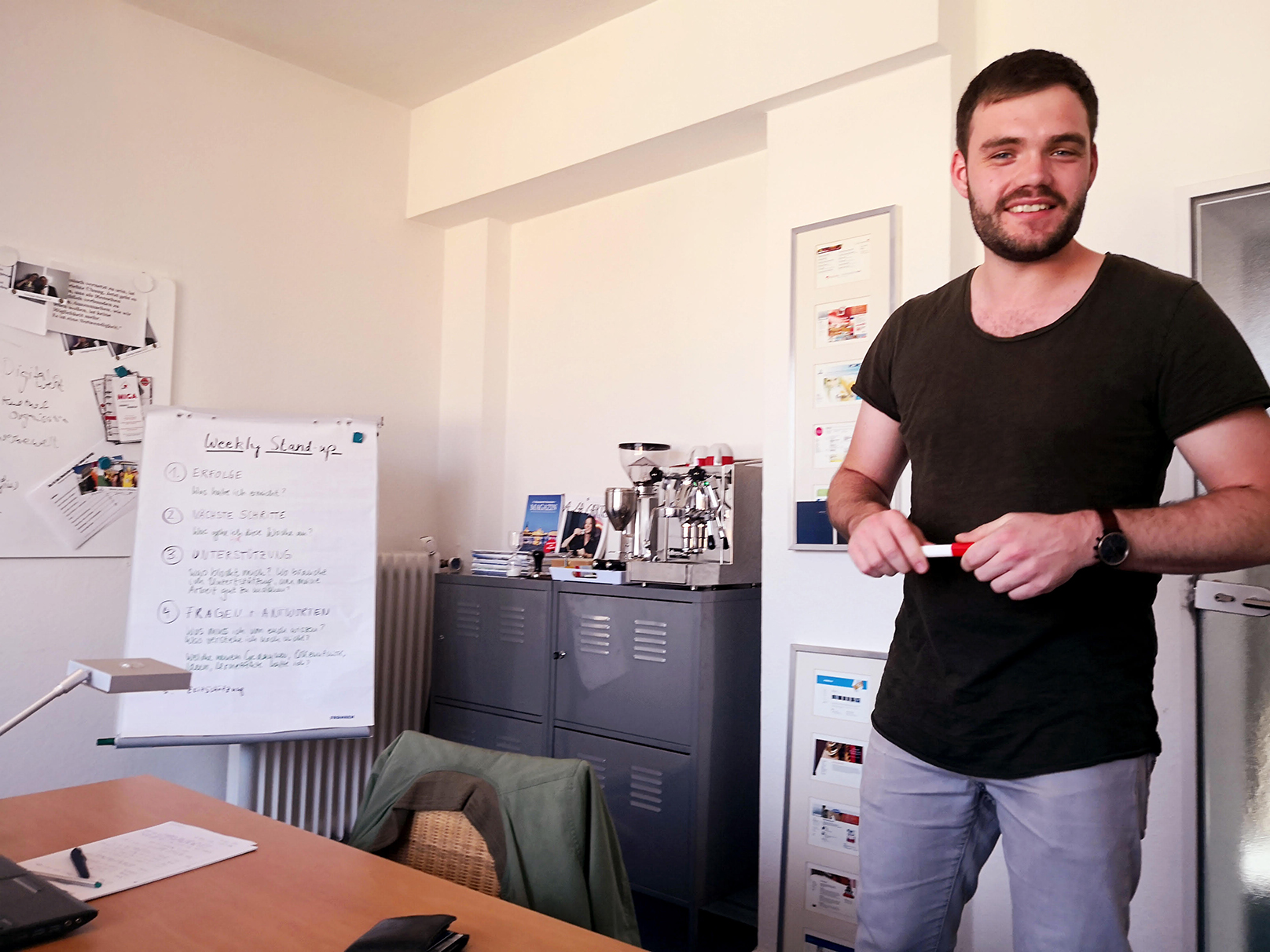 We are organized in project and expert teams. Project teams either take care of a customer goal or work on their own start-up ideas for a product or service. Expert teams share their knowledge and skill development with each other and set their own learning goals. A typical day would also include a really nice lunch. We take that time to clear our heads and enjoy a tasty meal somewhere in the area. When we feel like we've reached our goals for the day and that our team is definitely on track, we leave the office to continue enjoying the rest of our day.
How does ActiveCollab fit into a day in your life?
ActiveCollab helps us clear our heads for the really important stuff - decisions, creating and innovating, listening to people, or implementing a solution. It does so by taking away the pressure to remember and keep track of everything. The moment I type in a task and set myself a reminder, I am free to focus on something else.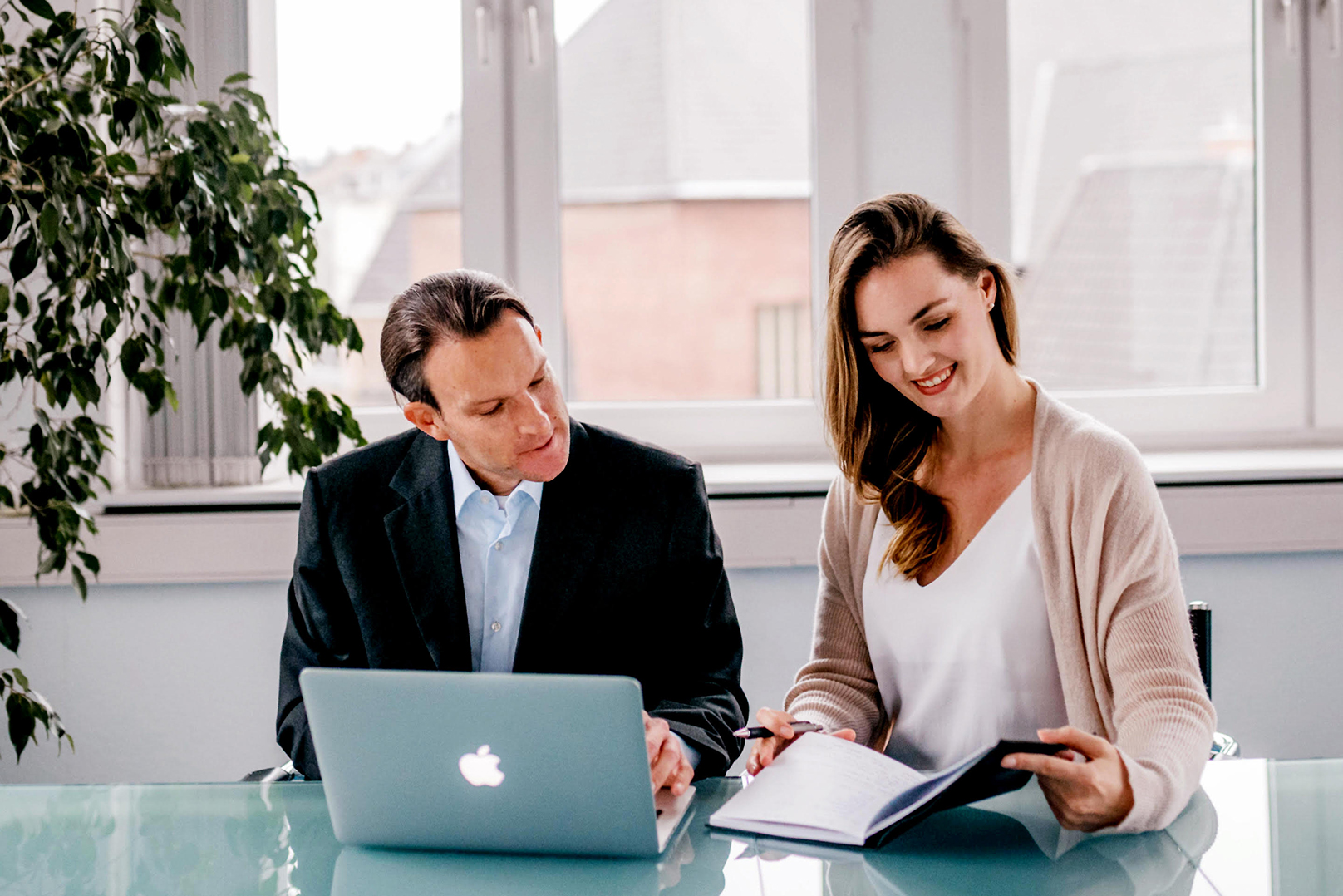 As a company working very closely with our customers, ActiveCollab also helps us to be transparent in our work - in our successes or shortcomings. That's a huge advantage. Helping customers advance into the digital era is a huge and complex transformation process that can sometimes not be experienced by every employee or manager in the same way. With our project tasks and goals accessible in ActiveCollab, we can share the details of our work with them. This helps us communicate our values, and it helps the customer understand the transformation process and its steps.
Our individual productivity increased a lot since we started using ActiveCollab, because the prioritization across projects helps us concentrate on our goals and stay organized. The working process with ActiveCollab is very intuitive and visually appealing. That's perfect for us, because we want to break complex things down into testable hypotheses and smaller tasks, and ActiveCollab is the ideal way to do so.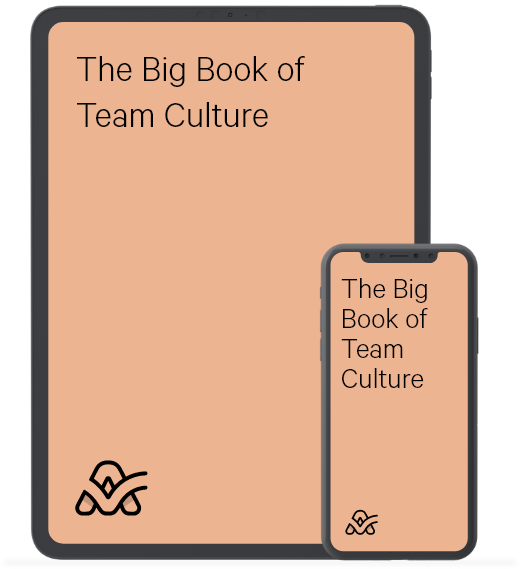 The Big Book of Team Culture
This article is just a small part of our Big Book of Team Culture. Get your hands on this free ebook and learn what makes a great team, how to improve teamwork, what it means to be a leader in a modern workplace, and how to create positive team culture - all in one place.