According to a recent survey, nearly 4.2 million US workers resigned from their jobs in October 2021. However, this was the lowest rate, compared to July and August, when 4.4 and 4.3 million people left their workplace.
What caused this Great Resignation? It appears that the pandemic-driven exodus has caused some tectonic changes in workplace culture. Workers became more self-conscious, demanding better benefits and pay, along with more flexible working conditions.
Somehow companies chose to neglect employees' resentment in favor of customer satisfaction, which led to the big quit. Can we stop this trend, and what effect does this have on the US economy? Let's find out!
Employee resignation
Employees are those who initiate the termination of employment or, in other words, resignation. They voluntarily decide to end their employment. Resignation is done through a written notice, email, or letter.
Don't forget about the notice period, which starts right after the employee has handed over a resignation letter and ends on the last day of employment.
Let's get back for a second to the Great Resignation. Even though this might seem a huge issue, especially in many industries across the United States, it's not uncommon for companies to go through this phenomenon.
This increase in quits is mostly about low-wage workers choosing better-paying jobs. In most cases, they are switching to industries looking for opportunities to grab new employees as soon as possible.
The accommodation sector has lost more employees than any other part of the economy. On the other hand, the food and accommodation sector also added 2 million employees in 2021.
What caused the Great Resignation?
As economists have tried to explain, the Great Resignation is deeply connected to employees' dissatisfaction with the past employment situation. The ongoing global pandemic has enabled workers to rethink their current status, their long-term goals, work and life balance, as well as working conditions.
One of the main reasons employees quit in 2021 was that they were unhappy with how employers treated them during a pandemic. Also, the lack of benefits they received, and lastly, their inability to balance work and life because many of them work remotely.
It seems that workers in their 20s were more likely to quit their jobs than teens and senior employees. Practically one-third of employees in their 20s resigned from their jobs and moved to another position. Experts predict that this trend will continue through 2022 because people want to ensure more comfortable working conditions.
Common reasons for resignation
They couldn't grow further: professionals want to improve their skills and grow at a company. However, the lack of opportunities seems to be one of the common reasons for resignation.
They feel underpaid: employees can't face the fact that their peers earn more money in other companies, making them realize their market value.
They don't feel challenged: good employees want to be challenged and engaged with their work while looking for new learning opportunities. That's why companies need to keep employees interested.
They don't feel appreciated enough: employees need recognition for their work. When an employer ignores their accomplishments, they seek appreciation and value elsewhere.
They don't fit the corporate culture: last, but not least, maybe the most difficult thing to fix. Promoting open communication is crucial if you want to retain employees.
How big is the Great Resignation?
It has the potential to become big, but it's not something we haven't experienced before. The highest rates seem to be among mid-career workers—people between 30 and 45 years old record the most significant increase in the resignation rate.
When it comes to particular sectors, the health care and tech industries have experienced the biggest decline of workers. More specifically, people working in these fields were more likely to experience burnout due to increased workloads.
Many economic experts imply that this is a common occurrence. It's simply natural to see the shift of employees in particular industries, and we can't stop this. If we talk about the effects of the Great Resignation on the national economy, we have to admit that it doesn't have enough power to disturb the market trends significantly.
Why are employees quitting their jobs?
Mid-level employees have primarily driven the resignation of employment. Since many of them work from home, companies have been hiring new employees who don't have the necessary skills or in-person training.
Another factor we failed to consider is delayed transition. Maybe this Great Resignation results from years' worth of pent-up resignations.
We could also assume that many employees have simply reached their breaking point. After months of heavy and stressful workload, many of them couldn't handle the pressure anymore and chose to resign. They want to rethink their work and life goals and preserve their mental health, which is the most important thing nowadays.
Is the Great Resignation still happening?
The Great Resignation has continued to dominate headlines in 2021. We have seen many people quitting their jobs last year, and in November, a record number of employees resigned from their positions, hitting the incredible 4.5 million mark.
The Great Resignation has led to the development of another term, the Great Reimagination, which means workers started thinking where, how, and why they wanted to work. They were practically examining the role of work.
In fact, this was a true moment of empowerment for many employees. They were not just getting another job; they were taking control over their life responsibilities and making a big decision that would affect their entire career.
Will this trend continue in 2022? It will, but the volume of people leaving their jobs will be significantly lower. We won't see significant shifts in the labor market like in 2021. Based on some estimates, 23% of people will look for new job opportunities in 2022.
Retaining employees
If you want to keep your employees, first, you need to identify the cause of their dissatisfaction. Conduct detailed analysis to understand what's causing employees to resign. Try to find out whether some factors are forcing workers to quit.
It's crucial to look at metrics. For instance, the time between promotions, how much their salary increased over time, their performance, did you enable them training opportunities, etc. Additionally, it would be beneficial to segment employees by function, location, and other demographics to better understand how retention rates differ across employee populations.
Companies should develop specialized retention programs. Once you learn what's causing your employees to quit, you need to start with highly customizable programs to correct specific issues.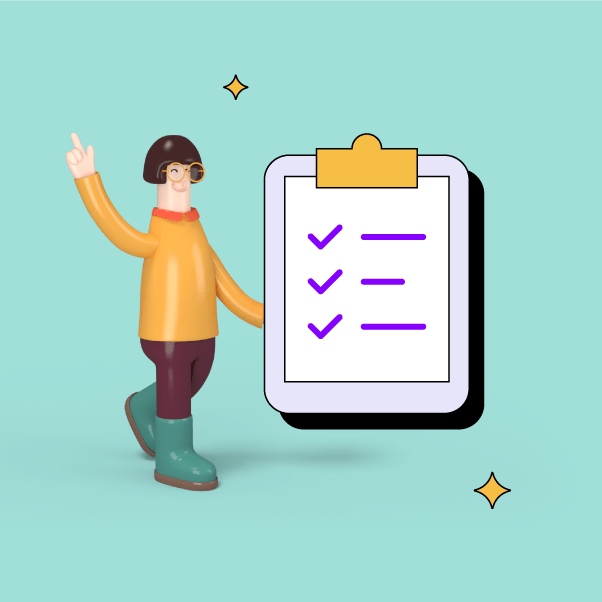 Project Manager Roles and Responsibilities Cheat Sheet