ActiveCollab Reporting
A powerful reporting tool that drives your business growth and helps your teams work together.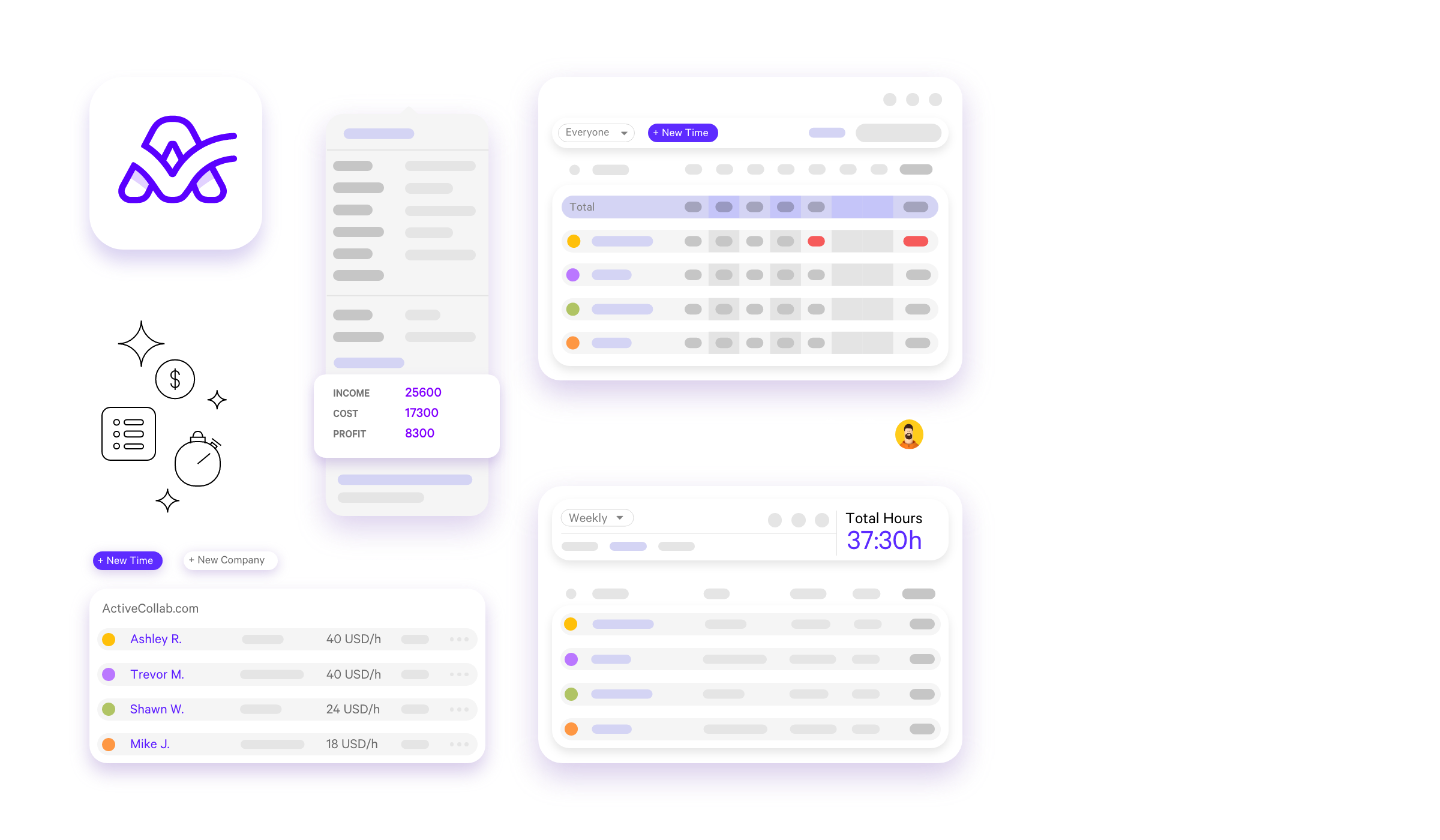 ActiveCollab keeps you informed and helps your people work together towards the same goal.
Task Report
Stay updated about all tasks across all projects and never miss a deadline again.
Time Report
Enjoy a visual overview of every hour your team invested.
Profitability
Know how much your projects cost and how much they're bringing in.
"We've got lots of clients that rely on reports so they can know what we are doing. With ActiveCollab, the feedback loop is much faster for both them and us and projects never run late anymore."
Seb Dean
Managing Director @ Imaginaire Digital

Project Management
Manage your projects from start to finish in ActiveCollab and organize your entire work.
Time Tracking
With it's own built-in time tracking tool, ActiveCollab allows you to estimate and track time on each task.
Invoicing
Create invoices either manually, or from billable time records, and send them directly from ActiveCollab.
Manage your team across projects, track time on tasks, and issue invoices for billable hours - all in a single tool.