Multiple Task Views
ActiveCollab fits the way you work
No matter how you're running your projects and what project management methodologies you're using in your organization, ActiveCollab has the tools to help you move your projects forward.
There are a lot of people who will always be fans of writing down their to-dos on a lined sheet of paper. Luckily for you, the List view is like a paper sheet, but it's also much more than that. List view is perfect for keeping a birds-eye overview of all your tasks, giving you clear and concise info about all your ongoing and upcoming activities.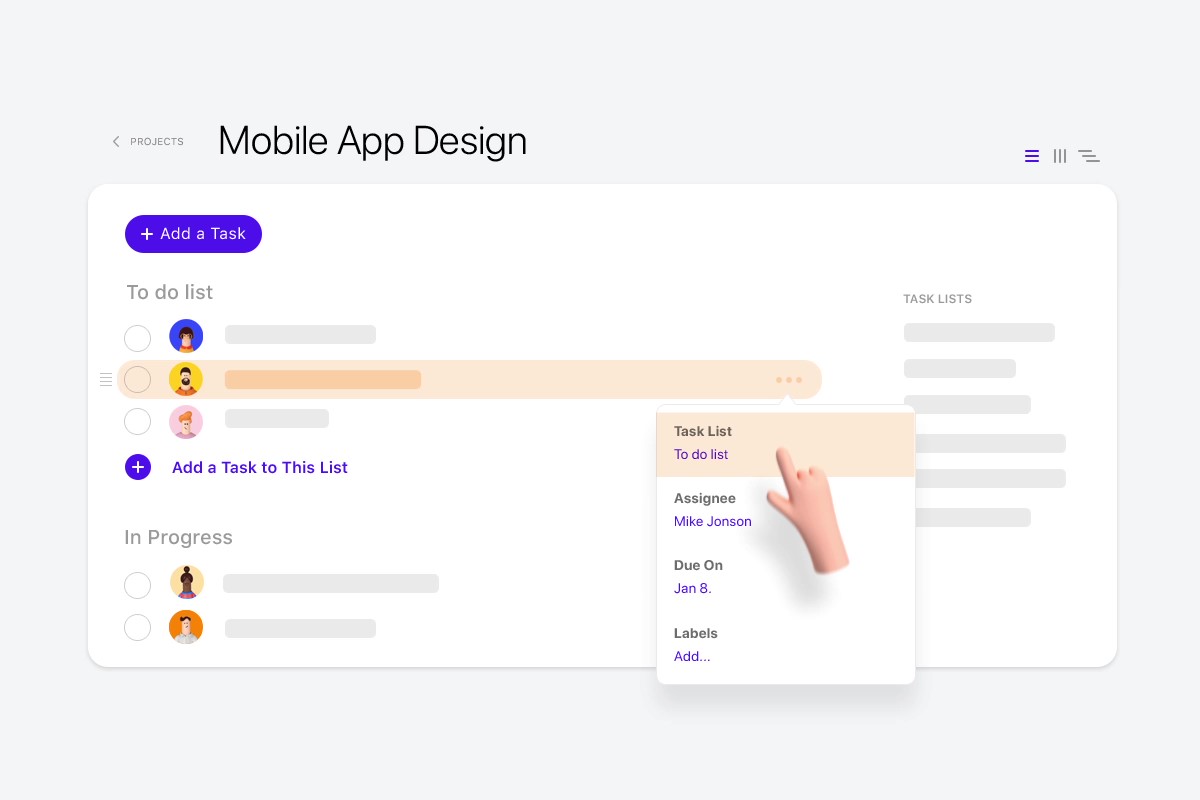 Kanban boards are a visual system for organizing a project where each task or piece of work is represented by a card. Kanban view is perfect for teams that are all about agile methodologies as it enables you to visualize all key components of the Kanban method.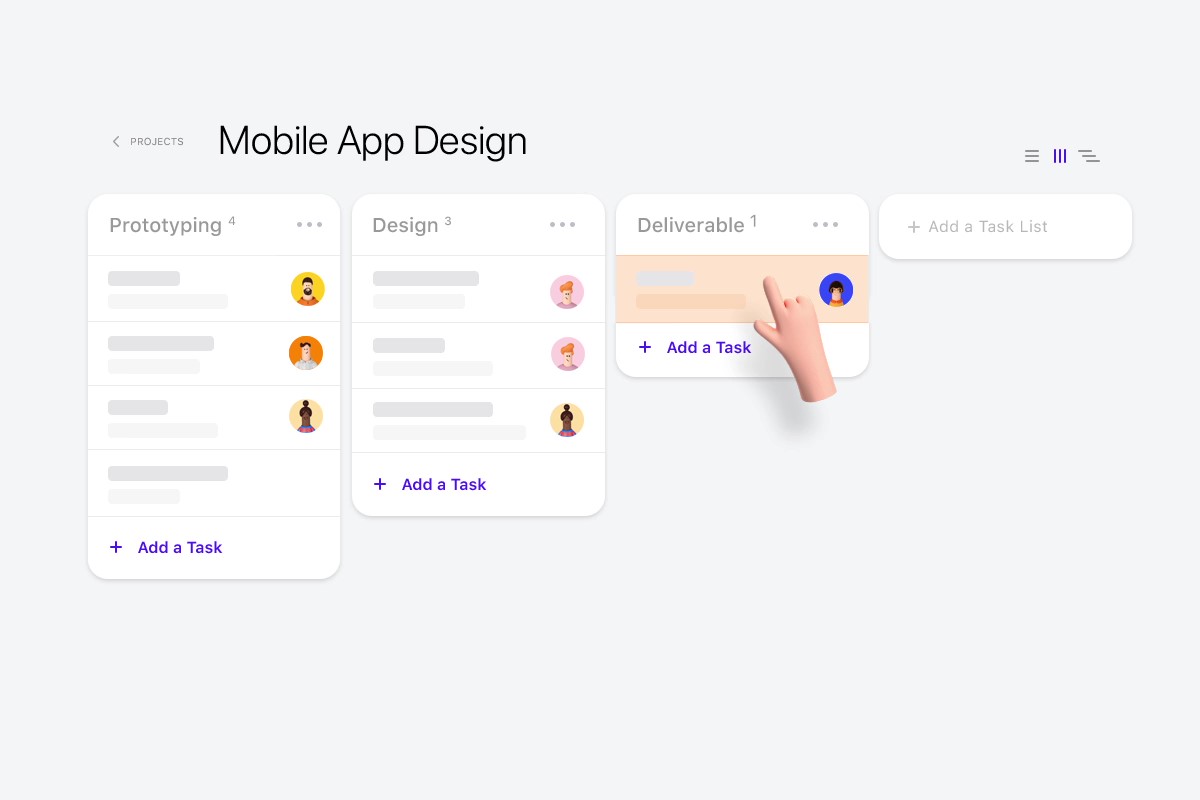 For those of you who are accustomed to Gantt charts, the Timeline view provides you with a detailed visual overview of your projects from start to finish. With the recent addition of task dependencies with automatic rescheduling, you'll be able to efficiently plan your projects, schedule all activities and visualize the required steps to complete your projects.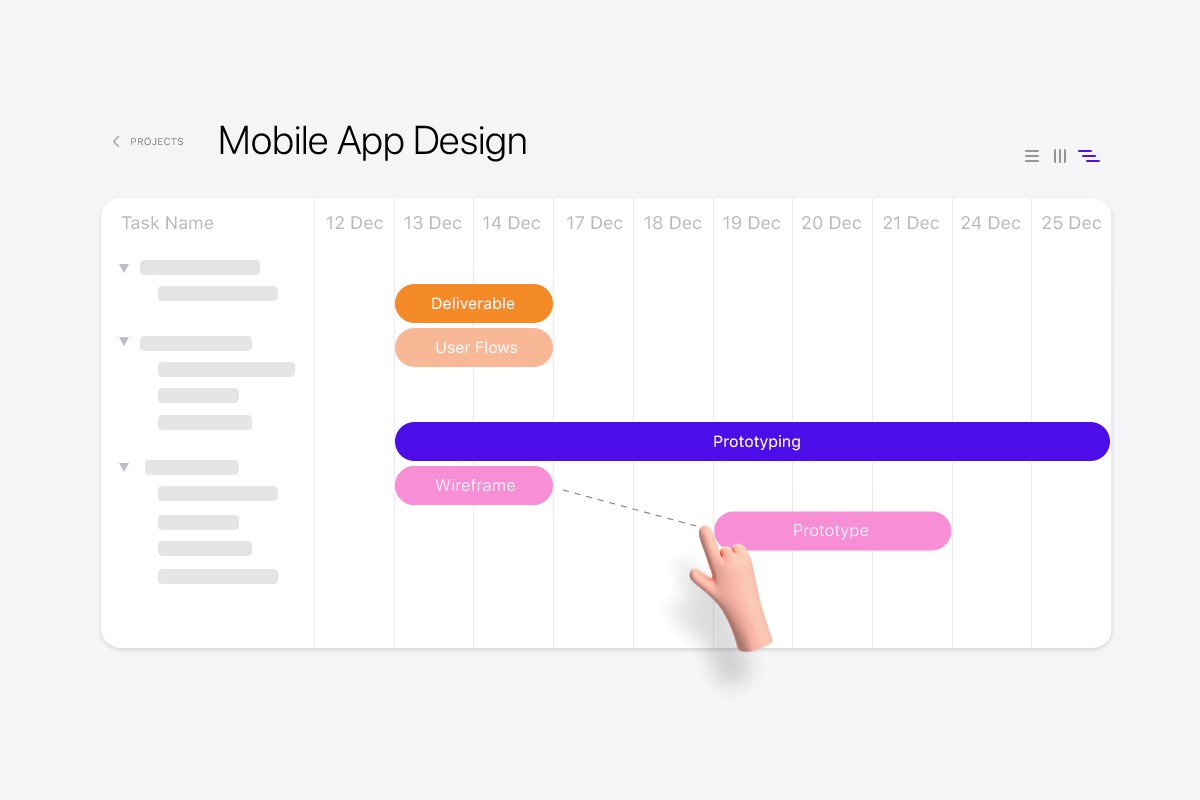 This means that your tasks are not just simple items on a virtual whiteboard. Your ActiveCollab workspace will allow you to see the big picture without missing any key details by giving you the power to organize your work exactly the way you need.
Make Real Work Happen.
Start your free 14-day trial.