Every self-hosted license comes with one year of support and upgrades, which means:
You get all the latest features, improvements, and bug fixes,

Our team can log on to your server and fix any problems with ActiveCollab.

However, there are a few things which you'll have to take care of yourself. Our support doesn't cover:

Installing, setting up or troubleshooting your server (e.g. Apache, PHP, MySQL, rewriting rules),

Configuring cron jobs, email, or ElasticSearch,

Help with ActiveCollab v1, v2, v3 or v4,

Installing or upgrading ActiveCollab.

Renewing Support and Upgrades
When your support and upgrades expire after one year, you can (optionally) renew for $699 in the next 14 days. After that, you will have to contact support@activecollab.com in order to renew your license.
To renew, log in to ActiveCollab Accounts, scroll down to the Self-hosted licenses, and select the license that you want to renew. On license details page click the Renew Now button.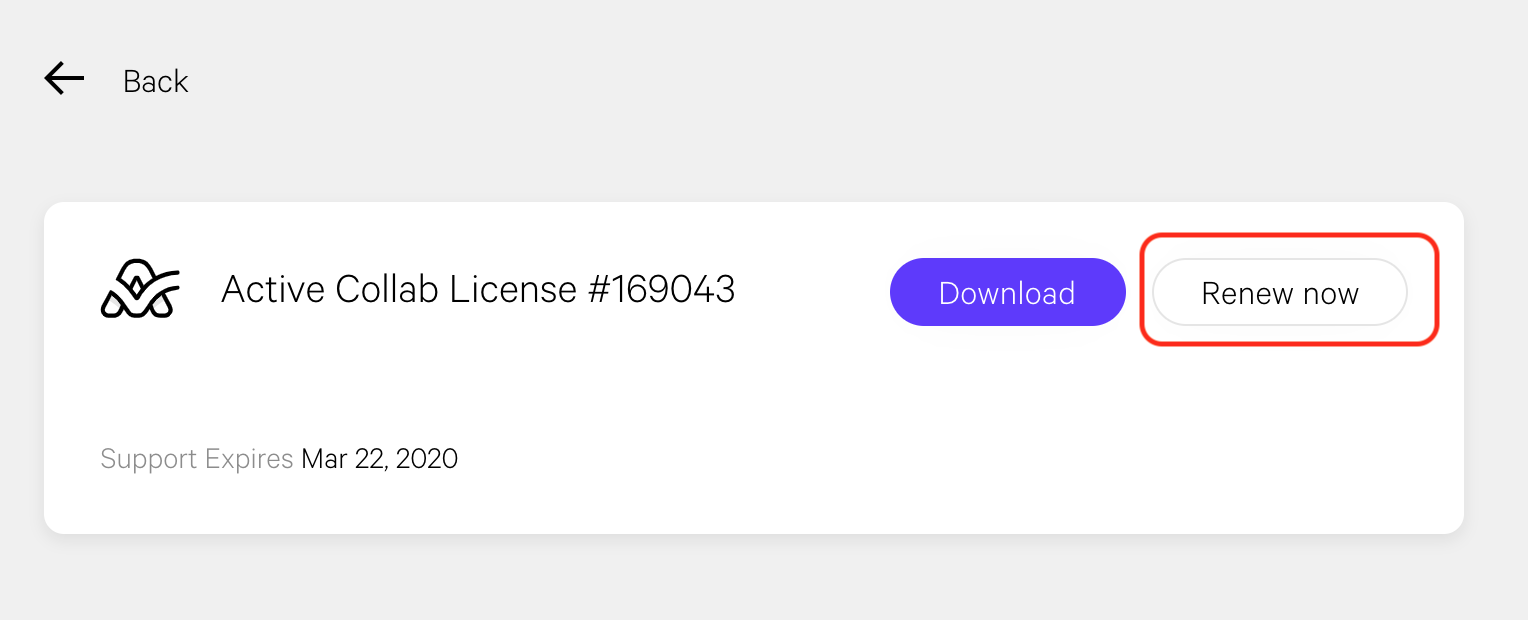 If you don't renew, you can keep using your ActiveCollab. Our support team will still give you pointers if you need help - but they won't access your server to fix problems. You also won't be able to download new versions of ActiveCollab.