My Work includes everything essential for you on one page. It helps you keep track of all of your open tasks, logged time, project activity, and Availability. You can use it to organize your day-to-day, and get a full insight into what you've been doing and what needs to be done.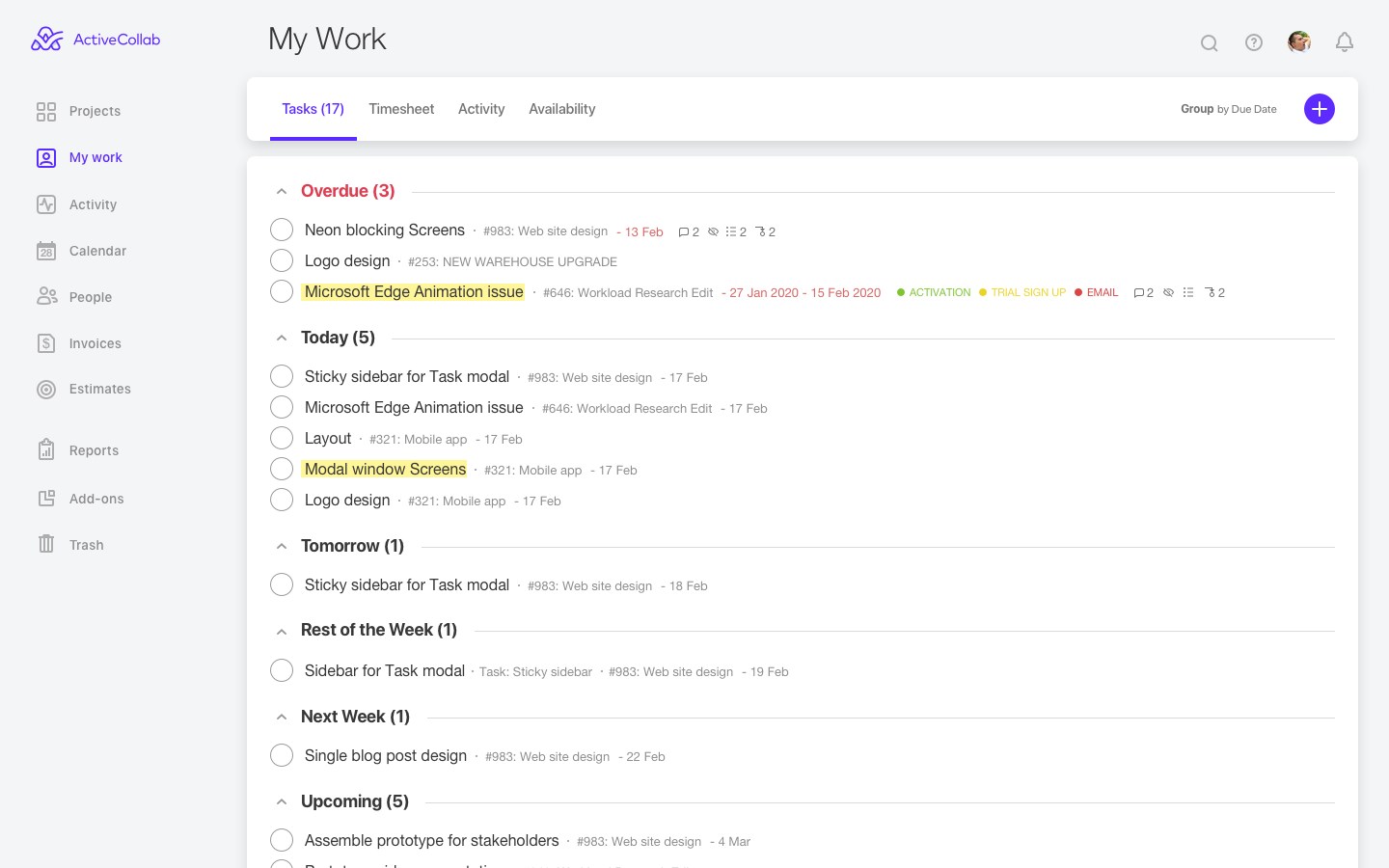 My Tasks
All the tasks you are assigned to are shown grouped by project or due date.
Collapse and expand tasks by project and task lists or their due dates - the lists collapsible.
Click on a task to see or edit the details.
Click +New Task to add new tasks to existing projects.
Timesheet
You can view your personal Timesheet here and add new entries:

Click +New Time Record to add time to your tasks or directly to a project.
You can start and stop the Stopwatch from the personal Timesheet.
My Activity
A
timeline
of all your activity in ActiveCollab shows you:
The most recent activities appear at the top,
By default, the view is set to viewing Daily activities. Click the button to change it to a Weekly or Monthly view,
By default it shows one day at the time, click the date to open up the calendar and choose which week or month you want to view.
Availability
View all your
Availability
dates set here:
Total shows total days used up, hovering over "i" button shows up a detailed overview.
Plus Button
Using the plus button, you can quickly add a new:
Task,
Time

record,
Availability

record.