My Account
To access your ActiveCollab account, simply go to https://activecollab.com/login and enter your email and password.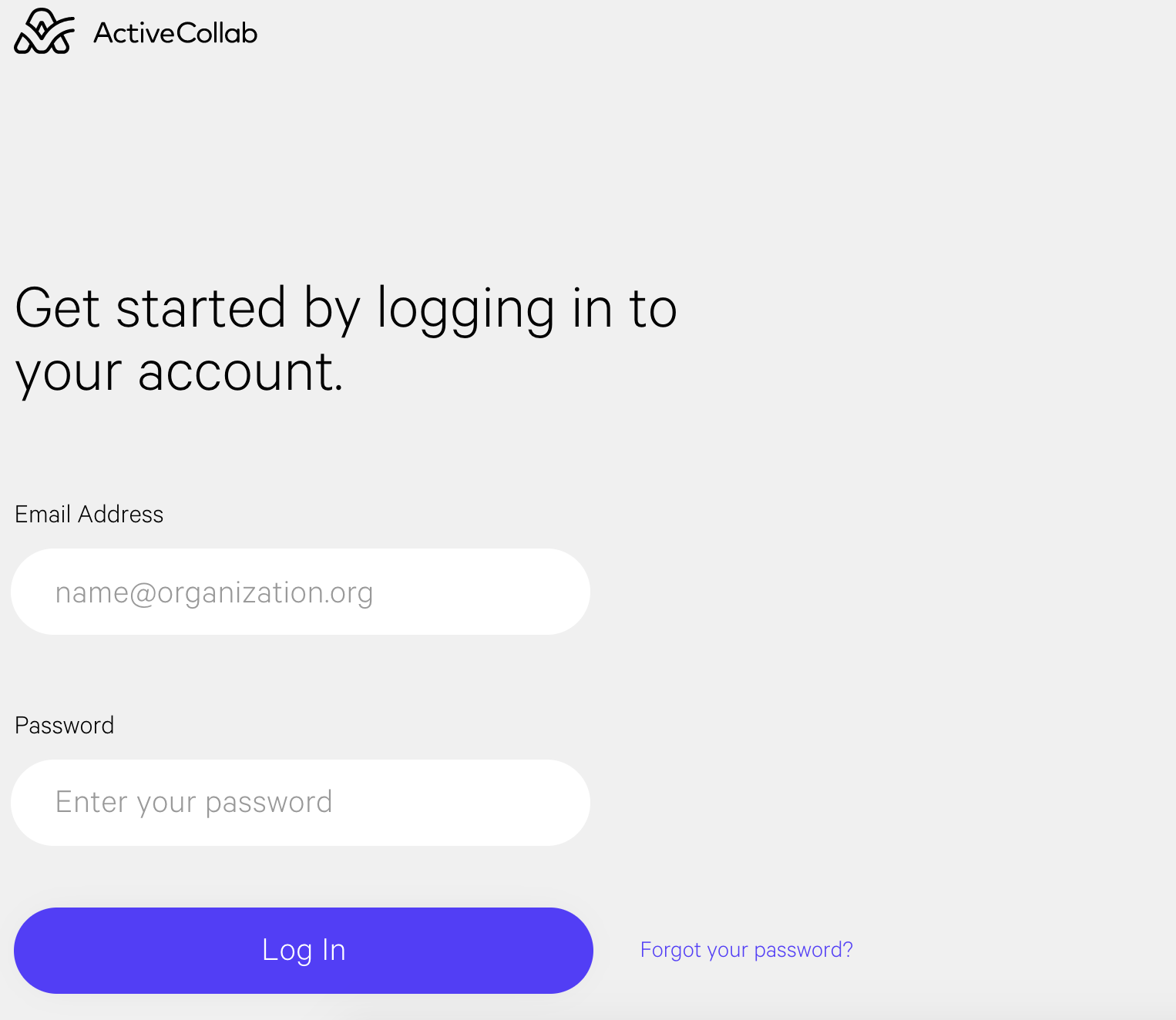 If you're having trouble, click the Forgot Password (linkovati sa: https://activecollab.com/forgot-password) link or get in touch with our support via LiveChat and email support@activecollab.com

Your Account
After logging in, you'll be able to see:
Accounts - all your trials and cloud accounts are listed here,

Licenses - if you bought a self-hosted license, it'll appear here.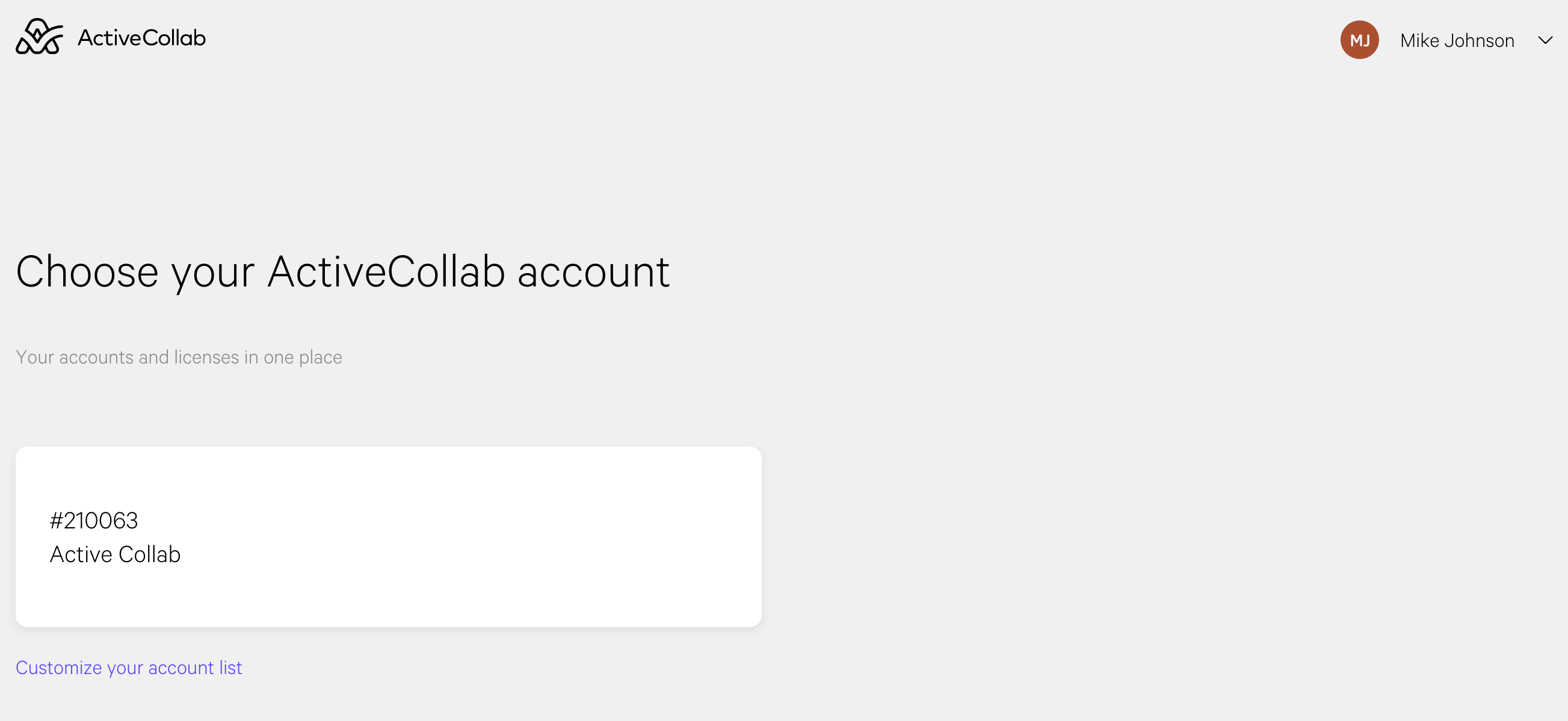 You can customize your account list, rename the accounts, and hide them from the list.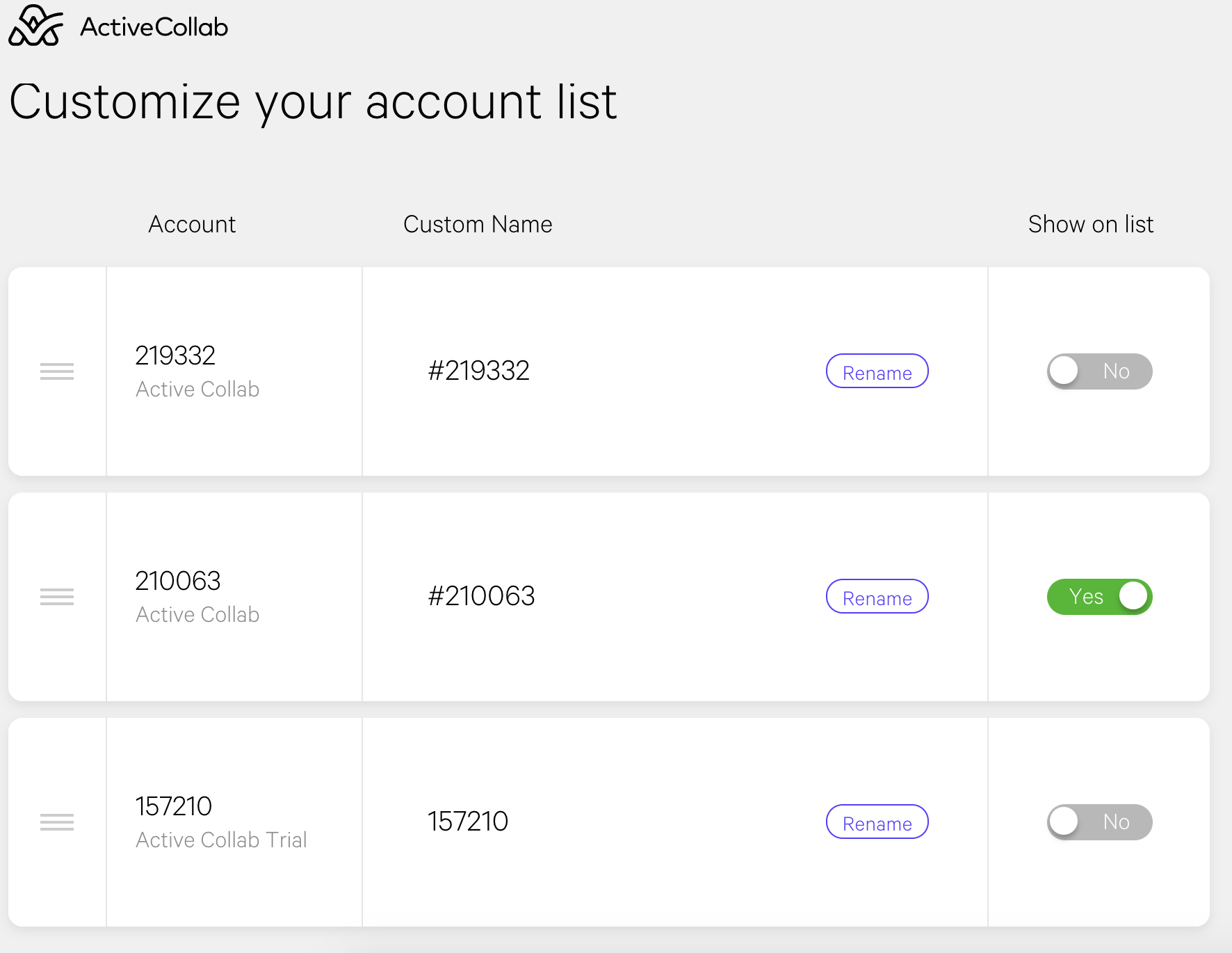 Click on your name in the lower left corner to:
Change your Password,
Sign out.
Setting the Language
You can set the default language to any of the 21 we have: Brazilian Portuguese, Chinese, Croatian, Czech, Dutch, English, French, German, Hungarian, Italian, Japanese, Lithuanian, Polish, Portuguese, Romanian, Russian, Serbian, Slovak, Spanish, Swedish, or Turkish.
If your language isn't listed and you'd like to contribute, feel free to get in touch.
The default language for all users can be set in the System Settings, but each user can override the default for themselves in their Profile settings.
You can also change the language for invoices only (eg. use ActiveCollab in English but issue invoices in French). When creating a new invoice, you'll get the option to choose in which language you want to issue it.