To access your ActiveCollab account, simply go to https://activecollab.com/login and enter your email and password.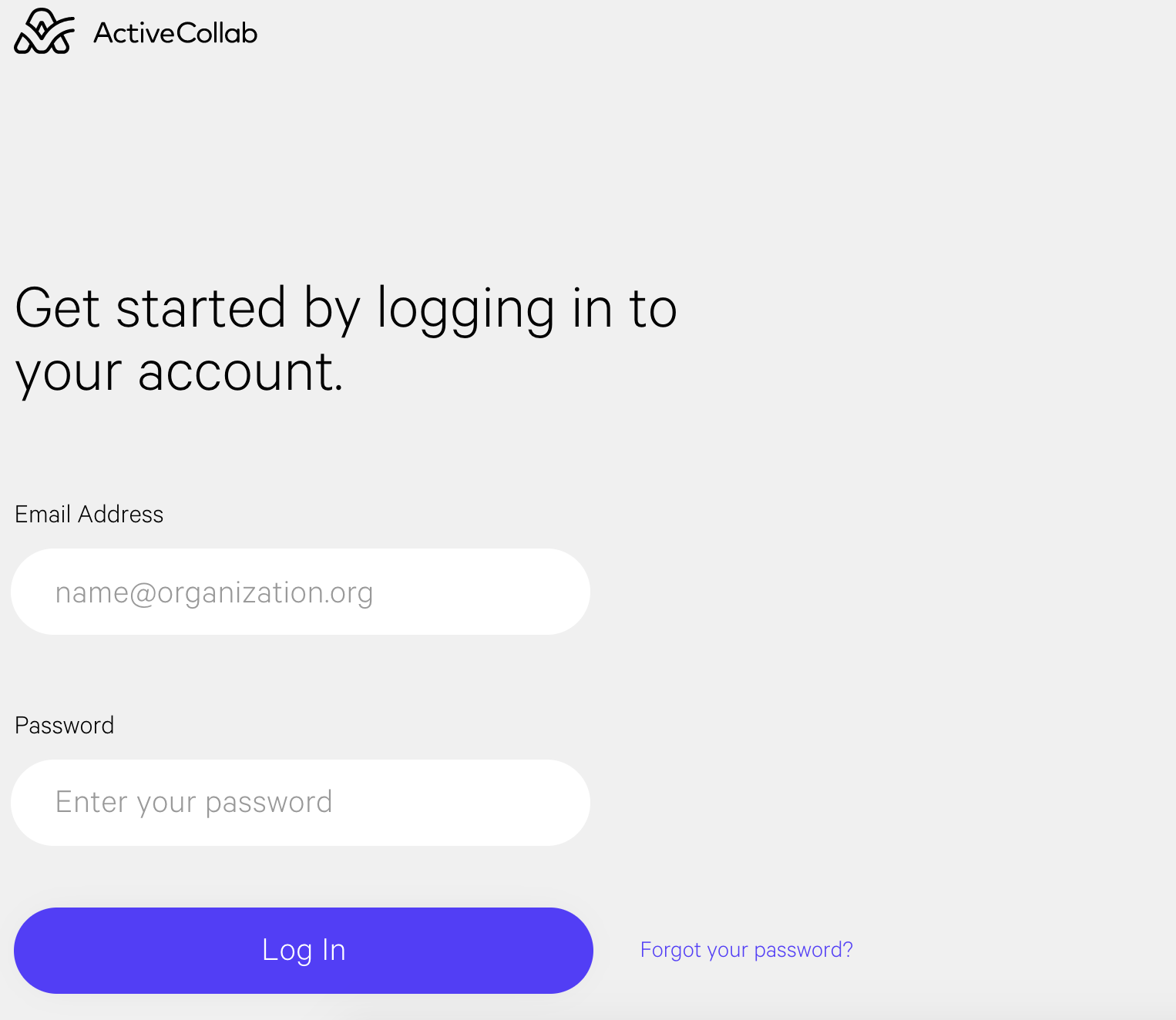 If you're having trouble, click the Forgot Password link or get in touch with our support via LiveChat and email support@activecollab.com

Your Account
After logging in, you'll be able to see:
Accounts - trials and cloud accounts.

Licenses - self-hosted licenses.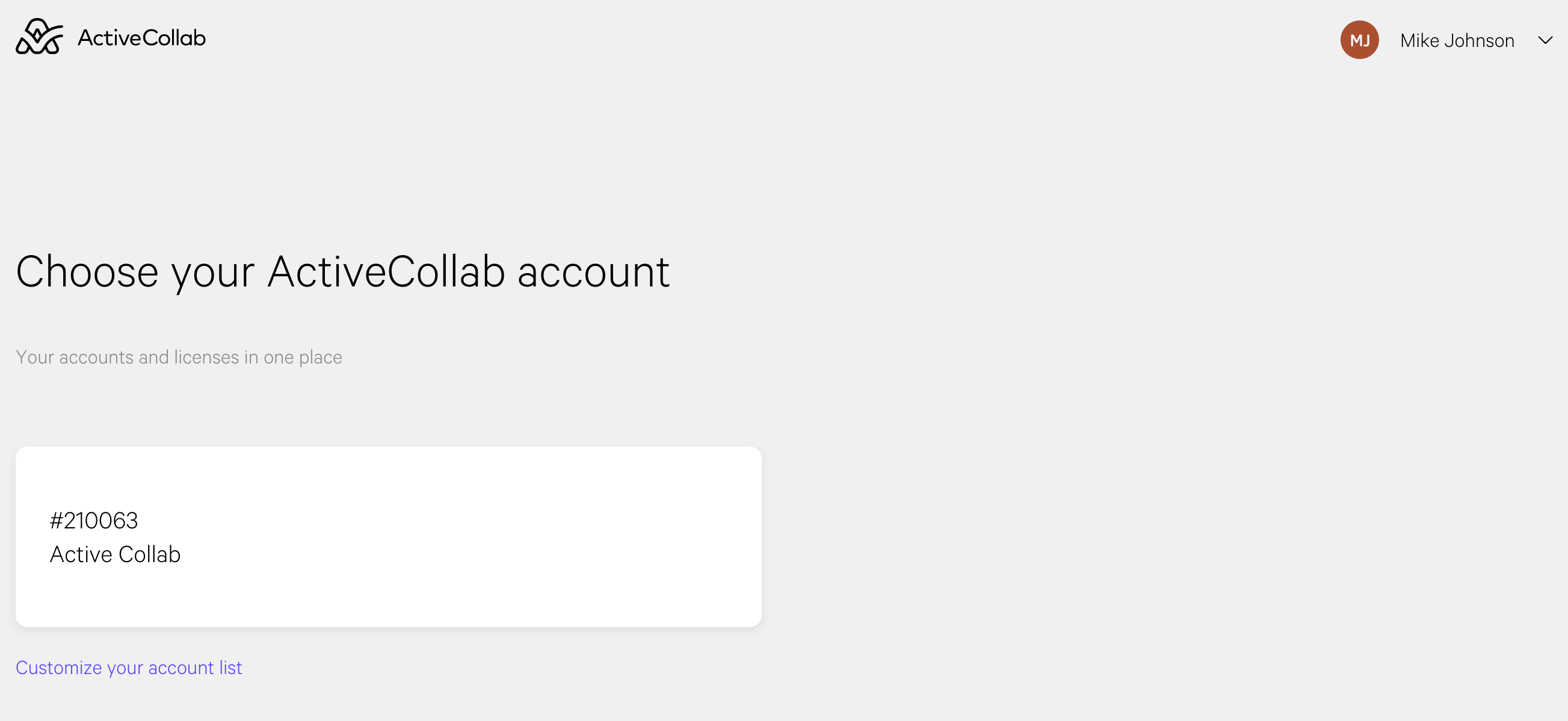 You can customize your account list, rename the accounts, and hide them from the list.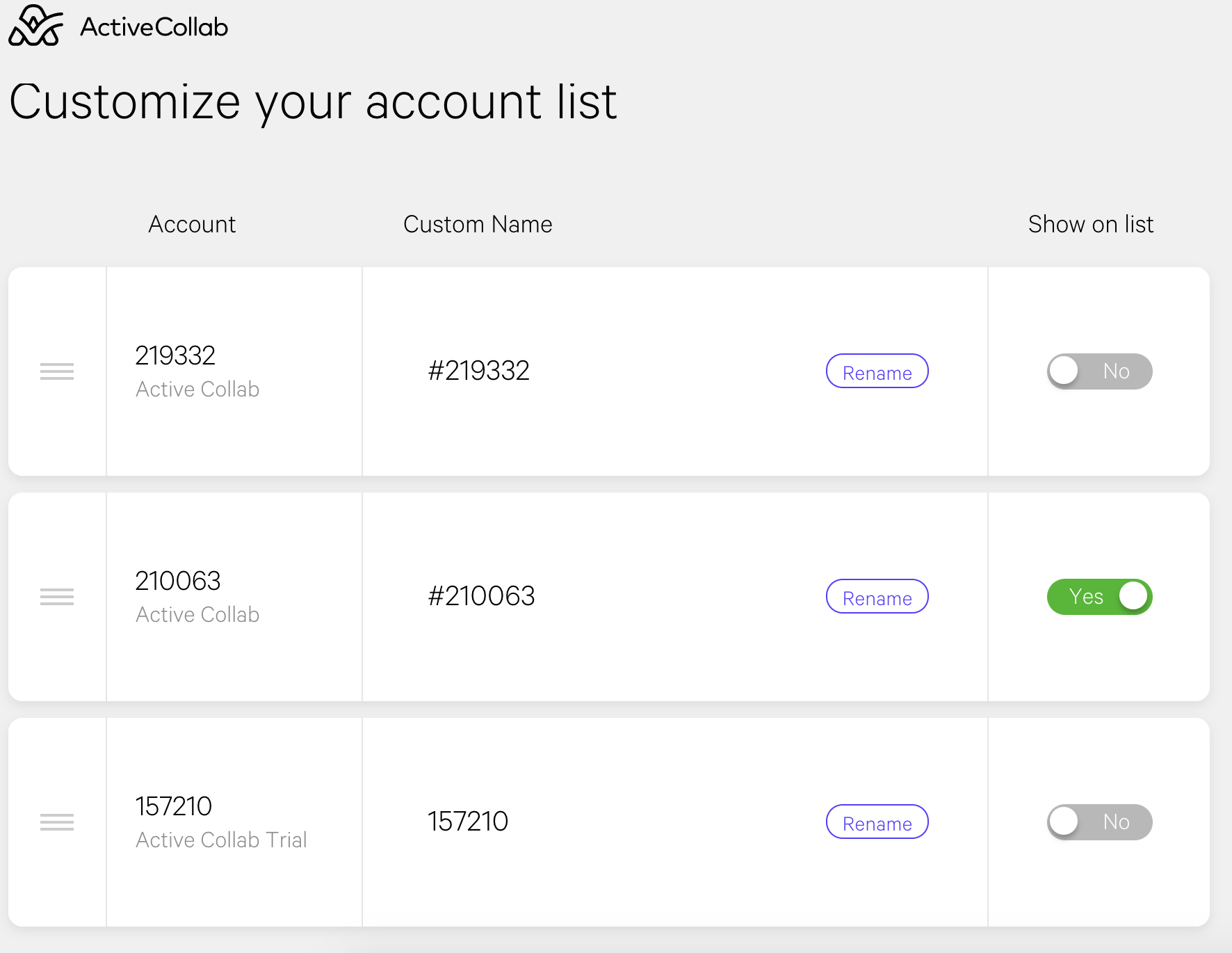 Click on your name in the top right corner to:
Change your Password,
Sign out.