What are cross-functional teams?
The most basic definition of a cross-functional team is that it presents a group made up of people coming from different functional areas within a company. They can either be a primary form of organizational structure within a company or exist in addition to the company's main organizational structure.
Cross-functional teams have become more prevalent recently for three primary reasons: they improve coordination and integration, expand organizational boundaries, and expedite the production cycle in new product development. Connecting people from different disciplines can improve problem-solving and enhance the decision-making process. Cross-functional teams foster a spirit of cooperation, making achieving business goals and customer satisfaction a lot easier.
Work with cross-functional teams
Cross-functional teams are similar to conventional project teams, but there are some essential differences.
They are often composed of people who have competing loyalties and obligations to their primary sub-unit within the company. A person from the marketing department might have strong ties to their original team, which might create a conflict with the role they are supposed to play in the cross-functional team. Also, in organizations where cross-functional teams are being used on a part-time basis, they are often temporary groups organized for one important purpose. This might cause these teams to be under considerable pressure.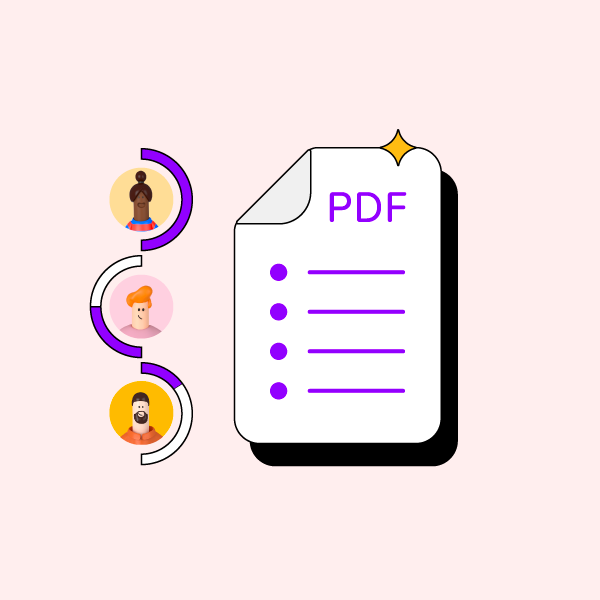 Types of Teams Cheat Sheet
As with all temporary project teams, the development of effective group interaction and communication is imperative.
Ultimately, cross-functional teams are usually held to a higher performance standard than regular teams. Their goal is not only to complete a task or produce a product, but they are also required to reduce the product cycle time, improve business processes, and work on creating and distributing organizational knowledge regarding cross-functional teams.
What are the characteristics of an excellent cross-functional team?
For a cross-functional team to succeed, several important conditions need to be met:
Team members must be highly motivated and open-minded
Team members must come from the appropriate functional areas
The team needs a strong leader with excellent communication skills and a position of authority
The team must have the authority and the accountability to accomplish the mission
Management structures must provide adequate resources and support for the team in terms of money, time, and human resource guidance
The team must communicate effectively
If one or more of these conditions are not met, any cross-functional team will be facing a steep road to success.
Many people are mistaken in thinking that cross-functional teams can only exist and succeed in large organizations. However, using conventional wisdom, we see that a vast majority of small companies are already operating on a cross-functional level out of necessity. Let's say you're running a small digital agency, and you're employing a developer, designer, and a couple of copywriters and marketers. These people often work together either on the same task or the same projects for their clients. Although this is true in the start-up stages of business evolution, it's rarely the case for most small businesses. Most small businesses, just like their larger counterparts, have to weigh the pros and cons when deciding whether or not to use cross-functional teams.
Keys to successful cross-functional collaboration
Communication and collaboration are critical to a successful cross-functional team. These teams are working on different parts of the project simultaneously, which requires a great deal of coordination. A good foundation of communicational standards and procedures will help make sure no one on the team is being blocked by or is blocking another team member's progress.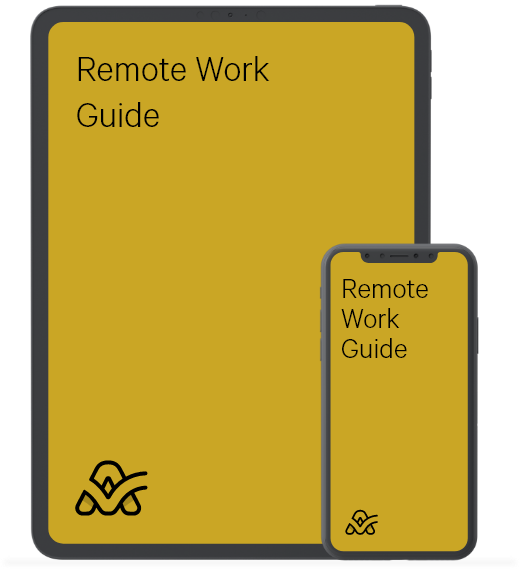 Remote Work Guide
This guide will give you clear instructions for making a smooth transition towards remote operations, getting the best experience with remote work.
However, clear and effective communication is often a challenge when team members come from different backgrounds. That's where software tools come in handy. Project management software can offer a wide array of features that help facilitate communications and collaboration, in addition to a load of other benefits. Using project management software as a cross-functional collaboration platform provides you with means to communicate with your team and integrate all people into all aspects of the project - helping to plan, organize, collaborate, track, and report on every part of their work.
By creating cross-functional teams, you can promote creativity, share new ideas, and find more out-of-the-box solutions for your business's issues.
Although there's always a risk of projects going astray if you don't assign a good manager at the helm, cross-functional teams can create an upskill opportunity for all employees. Putting your employees in situations where they have to innovate, lead, manage a more diverse project, or communicate more effectively, will present them with an opportunity to learn and develop new skills that will boost your organization in the long run.
How ActiveCollab Supports Cross-Functional Teams
ActiveCollab is a project management software that gives you complete control over your work. With more than 300 features, ActiveCollab can provide your cross-functional team with everything they need to plan, organize, and execute every aspect of their work. Improve your team collaboration by making sure that:
everyone on your team knows what they need to work on,
everyone on your team is accountable for their work,
everyone on your team is aware of the bigger picture and the overall project progress.