Let's be honest; managing clients is not an easy task! If you want to run a profitable company, this isn't just about bringing new clients but keeping the existing ones as well.
According to many estimates, it's always cheaper to retain the current clients than to get new ones. If you increase retention rates by 5%, you can boost profits up to 90%. Sounds good, right? How can you convert and retain clients? The answer to your question is client management.
In this article, we will define client management and understand what exactly it means.
Client management: the definition
Client management is a process that involves managing and coordinating relationships between an organization and a client. It has the ability to gain and retain new clients.
This type of management requires you to give your clients continuous attention to understand their needs thoroughly. However, it's important to understand that client management isn't just about what clients want.
While many of them expect it, customers are also ready to pay more for the effort. Many studies confirm that 76% of clients expect that companies should understand their needs. On top of all, 67% of them are ready to pay more for better service or experience.
To accomplish this type of relationship with your clients, you require a process that can be divided into a few core areas:
You need to understand your client's needs before they come to you.
It's essential to have targeted and regular communication with your clients.
You need to be able to meet their expectations and solve their requirements.
Once you tick all these boxes, it can make a significant difference between having a long-term client that sticks to your business for years and one that leaves you for the competition.
The role of client management
Client management aims to improve the customer experience while strengthening the relationship between an organization and its clients at the same time. This type of management involves a wide range of practices, from customer service to social media marketing and market analysis.
Depending on their position, a client manager will engage actively in communication with clients, gather feedback, resolve conflicts, and answer their questions. Additionally, the client manager might have to identify and create sales plans and help the marketing team since they are directly involved with customers.
Without client management, you won't be able to estimate customers' expectations. In the digital era, they expect more from a company than ever before. You will notice that bad news spreads quickly, and nearly 65% of buyers will be ready to share their bad experiences with others.
That's why if your company doesn't live up to its claims, your clients will move on pretty quickly, and no one wants that, considering how hard it is to get loyal customers nowadays.
Client management skills
Keep your customers updated. One of the best ways to boost your customer's confidence is to keep them updated. Consider sending them short weekly briefs on their projects and tasks you are currently working on. This will help your clients understand the challenges you are facing as well as the time you are using.
Create celebratory opportunities. Satisfied customers are the best thing that can happen to your company, and with the proper client management skills, you can help your client feel victorious. The most important thing is to notify them even about the minor successes.
Try to be patient. Most agencies have that one client that pushes all their buttons. They might ask you to explain the same thing multiple times or continuously change a project's scope. Try to stay patient and collected during those moments.
Be honest. Honesty is one of the essential traits you should exhibit as a client manager and something your team should adopt as well. If something unexpected happens, preventing you from reaching the deadline, you need to be honest with your customers and immediately communicate project delays.
Developing client management skills
Pay attention to your behavior. In client management, clients are seen as a necessary evil. This approach is entirely wrong and might encourage negative behavior within your team members, like over-billing and cutting corners. Try to envision a client as part of your team and ask your team members to assume the same approach.
Become an active listener. Active listening is an excellent way to engage with clients, even if they are the ones doing most of the talking. Stay responsive, pay attention to their needs, and maintain eye contact. Once you end the conversation, repeat important parts to check your understanding of events.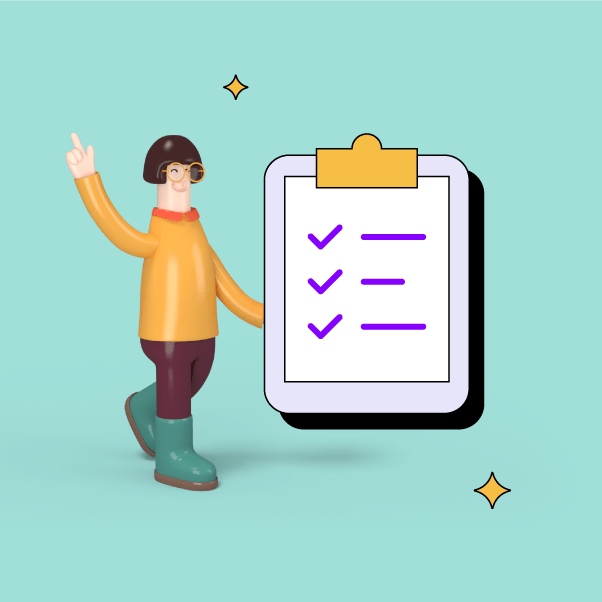 Project Manager Roles and Responsibilities Cheat Sheet
Keep your customers in the loop. Bad things happen when clients are left in the dark. For instance, they can easily imagine different scenarios in their head even though the project is moving perfectly fine. Or they can think you aren't doing anything even if the reason for your silence is too much work. Send your clients status updates to avoid these situations.
Handling unhappy clients
Encourage feedback. It's important to ask your clients for feedback because, in this way, you can coax complaints out of them. Complaining is too uncomfortable for some people, so they might leave you for another provider without even telling you about it. Therefore, after you deliver the service, ask your client for feedback.
Move the complaints offline. When someone issues a complaint publicly, the first thing you should do is to take it offline. This is particularly true if your customer posts a complaint on social media. In that case, you should acknowledge the person and then tell them you will contact them via private message. Never get in a public argument because it will damage your organization.
Keep your emotions in order. Once you move this argument to a private setting, discover how emotional your client is. It's crucial to leave the emotions out of the conversation to deal with issues effectively. First of all, check why the customer is upset. This doesn't say you agree with them; it simply shows that you have respect and empathy.
Apologize. If an apology is due, don't hesitate to give one and make sure you are sincere. If it's your fault, find ways to make it right.
Find a solution. This can be either a difficult or effortless thing to do. For instance, if it's hard to solve the issue, ask customers what they expect from you to remedy this situation. It doesn't mean you have to do it, but if it's a reasonable request, you can consider doing it.
The importance of having good communication with clients
Effective communication with clients is crucial because it enables you to improve business relationships. But, let's see why communication is important and what its benefits are.
You won't spoil their expectations.
Clearly addresses the issue.
It builds close relationships with clients.
Keeps your projects aligned.