In project management and team collaboration, problem-solving is the process of identifying and resolving issues that arise during a project. It is a crucial skill that helps fix broken processes, improve performance, and identify opportunities. Problem-solving enables project managers and team leaders to overcome challenges and achieve success.
In this blog article, we will explore 15 problem-solving strategies that can revolutionize your approach and help you achieve success. From effective communication techniques to fostering collaboration, these strategies are designed to tackle the most common obstacles encountered in project management. Get ready to unlock the potential of your projects and teams with these tried-and-tested problem-solving strategies!
The 5 Whys Analysis
This problem-solving technique aims to uncover a problem's underlying cause by repeatedly asking the question, "Why?". The goal is to dig deep and identify the root cause rather than addressing surface-level symptoms. By asking "Why?" five times or more, depending on the complexity of the problem, you and your team members can gain valuable insights into the chain of events or processes that led to the issue. This method helps expose weaknesses, improve processes, and achieve project goals.
SWOT Analysis in Project Management
A SWOT analysis is a valuable tool in project management that helps identify and evaluate the internal pros and cons, weaknesses and strengths, and the external impacts that can threaten your project. By examining these factors, project managers can better understand the project's current state and potential risks.
SWOT analysis provides insights that help decision-making, resource allocation, and risk mitigation strategies. It allows project teams to counter threats, address weaknesses, and capitalize on strengths, ultimately enhancing project success.
Bring in a Facilitator
A skilled facilitator can provide objective guidance, ensure everyone's participation, and create a safe space for open discussions. They can help the project team effectively identify and evaluate strengths, weaknesses, opportunities, and threats.
Additionally, a facilitator can assist in summarizing and documenting the analysis, ensuring clarity and alignment among team members. Bringing in a facilitator enhances quality and efficiency, leading to better project outcomes.
Root Cause Analysis
Root Cause Analysis is a systematic approach used to identify the underlying causes of problems or incidents. It involves investigating the factors contributing to an issue rather than just addressing the symptoms.
By understanding the root causes, organizations can develop effective solutions to prevent similar problems from recurring in the future. This analysis helps improve processes, enhance quality, and reduce risks, ultimately leading to better outcomes and customer satisfaction.
Kipling Method
Also known as the 6 W's, this technique is used to gather information and comprehensively understand a situation. It involves asking and answering six key questions: Who, What, Where, When, Why, and How. Addressing these questions helps team members and leaders analyze and evaluate a problem or decision from various angles, ensuring a thorough examination of the topic at hand. This method is widely used in journalism, problem-solving, and decision-making processes.
Work Backward
Working backward is a problem-solving approach where you start with the desired outcome and then identify the steps needed to achieve it. This method allows you to break down complex problems into smaller, manageable tasks.
By starting with the end goal in mind, you can create a clear roadmap and prioritize actions accordingly. Working backward helps ensure that your efforts are focused and aligned with the desired outcome, leading to more efficient and effective problem-solving.
Trial and Error
Trial and Error is a problem-solving approach that involves trying different solutions and learning from the outcomes. It is a standard method used to discover what works and what doesn't in various situations. By systematically testing different options, you can identify the most effective solution through a process of elimination.
Trial and Error allow team members flexibility and adaptability, as it encourages learning from mistakes and refining strategies based on feedback. This approach can be beneficial when dealing with complex or ambiguous problems that require experimentation.
Risk Analysis and Mitigation within Teams
Risk analysis and mitigation play a crucial role in project management. By identifying and planning for potential risks, teams can prevent problems. One effective way to facilitate this process is by utilizing project management software.
Project management software such as ActiveCollab provides a centralized platform where teams can document and track risks throughout the project lifecycle. This software often includes features such as risk registers, where risks can be identified, categorized, and assigned to team members for mitigation. Additionally, the software may offer risk assessment tools that help teams evaluate the impact and likelihood of each risk.
With ActiveCollab, teams can collaborate in real time, ensuring all members can access the latest risk information. This promotes transparency and allows immediate communication and decision-making regarding risk mitigation strategies.
Using project management software for risk analysis and mitigation, your team members can proactively address potential challenges, minimize project disruptions, and improve project success rates.
Implementing Conflict Resolution Techniques
Conflict resolution techniques are essential for maintaining healthy relationships and fostering a positive work environment. Some effective methods include active listening, communication skills training, mediation, negotiation, and compromise. Conflicts can be understood and resolved more effectively by actively listening to all parties involved and encouraging open and honest communication.
Mediation allows a neutral third party to facilitate discussions, while negotiation and compromise help find mutually agreeable solutions. These techniques promote understanding, empathy, and collaboration, improving relationships and increasing productivity.
Scenario Planning and Forecasting
Scenario planning and forecasting are essential tools used by organizations to anticipate and prepare for future uncertainties. Scenario planning involves creating multiple plausible narratives or scenarios to explore possible futures, allowing decision-makers to identify risks and opportunities. Forecasting, on the other hand, uses historical data and statistical models to project future outcomes.
Combining these approaches allows businesses to develop robust strategies and make informed decisions in an ever-changing and unpredictable environment. This proactive approach helps organizations adapt, minimize risks, and seize opportunities, ensuring long-term success and resilience in an uncertain world.
Brainstorming and Ideation Sessions
Brainstorming and ideation sessions are great for generating creative ideas and solutions. You can bring together a diverse group of individuals while these sessions help them with collaboration and free thinking. Participants in brainstorming sessions are encouraged to share their thoughts and ideas without judgment, allowing for a wide range of possibilities to be explored.
The goal is to generate as many ideas as possible, with the understanding that quantity leads to quality. Through active listening and open-mindedness, participants can build upon each other's ideas and spark new insights. This collaborative process fosters innovation and can lead to breakthrough solutions to complex problems.
Design Thinking
Design Thinking is a problem-solving approach that emphasizes empathy, creativity, and collaboration. It involves understanding the needs and experiences of users, generating a wide range of ideas, prototyping, testing solutions, and iterating based on feedback.
It encourages a human-centered and iterative mindset, which leads to exploring multiple possibilities before arriving at a final solution. Design Thinking enables teams to approach challenges with an open mind, fostering innovation and driving meaningful change. By putting people at the heart of the process, Design Thinking helps create solutions that meet their needs and aspirations.
Creating a Feedback Loop with Team Members
Creating a feedback loop with team members leads to a culture of continuous improvement. Regularly soliciting positive and constructive feedback allows open communication, builds trust, and enhances teamwork. Encourage team members to share their thoughts, ideas, and concerns in a safe and non-judgmental environment.
Actively listen to their feedback, acknowledge their contributions, and provide actionable insights to help them grow professionally. Remember, a well-functioning feedback loop promotes collaboration, boosts morale, and ultimately leads to better outcomes for the entire team.
Agile Principles for Efficient Problem-Solving (Enhance Flexibility and Responsiveness)
Agile principles are values and practices that enhance flexibility and responsiveness in problem-solving. These principles prioritize individuals and interactions, working solutions, customer collaboration, and responding to change.
Agile principles promote a more efficient problem-solving process by encouraging frequent communication and collaboration. Iterative development, continuous feedback, and adaptive planning are key components of agile problem-solving, allowing teams to adapt and respond to changing requirements quickly. Focusing on delivering value to the customer and embracing change enables organizations to address problems efficiently and effectively.
Importance of Effective Problem-Solving
Effective problem-solving is crucial in project management as it ensures that issues are identified, analyzed, and resolved promptly and efficiently. By integrating problem-solving strategies with project management software like ActiveCollab, teams can enhance collaboration and streamline workflow.
Integrating problem-solving strategies with project management software allows for better communication and coordination among team members. It enables teams to track the progress of problem-solving activities, assign tasks, and monitor deadlines, ensuring everyone is on the same page. This integration also facilitates the sharing of information and knowledge, enabling teams to leverage their collective expertise and experience.
Moreover, project management software such as ActiveCollab provides a centralized platform where team members can document and access relevant information, making it easier to analyze problems and make informed decisions. It also allows the implementation of feedback loops, enabling continuous improvement and learning from past experiences.
In conclusion, integrating problem-solving strategies with ActiveCollab enhances teamwork, improves communication, and facilitates the efficient resolution of issues. This integration ultimately contributes to the successful execution of projects and achieving desired outcomes.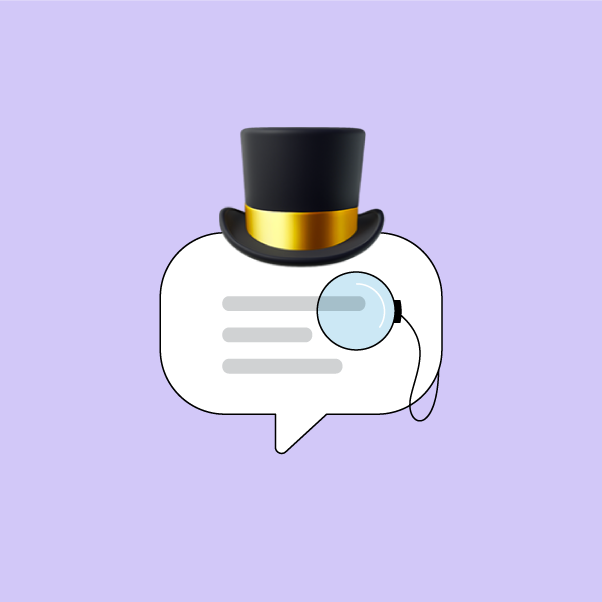 Chat Etiquette Cheat Sheet