QuickBooks Integration
Create invoices in QuickBooks from billable time and expenses.
If you use QuickBooks Online for managing your finances and accounting, ActiveCollab will be the perfect match for your business.

ActiveCollab lets you track time for each task and define hourly rates. When you wish to issue the invoice, you can create invoice in ActiveCollab from billable time and send that invoice to QuickBooks for further processing.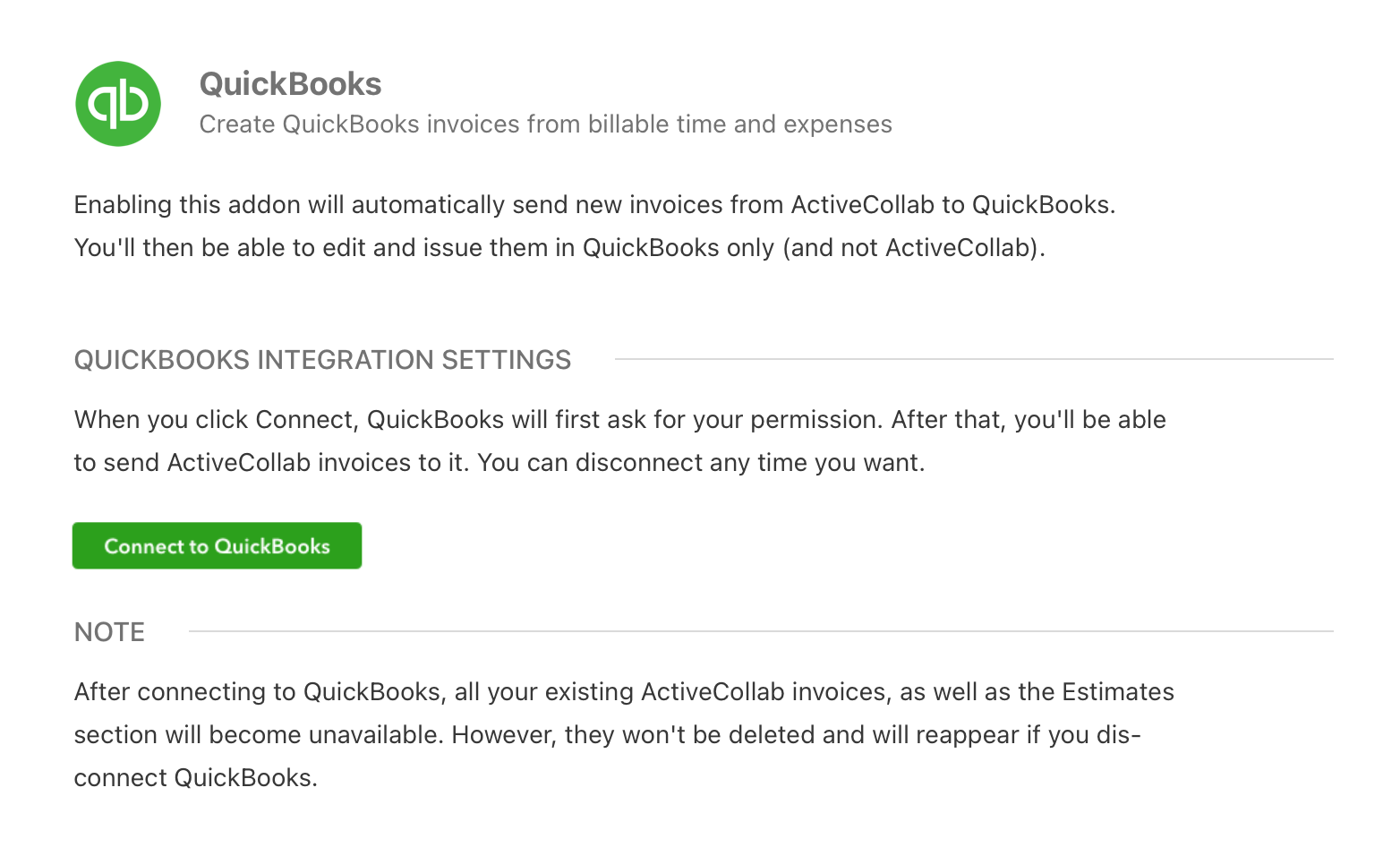 This lets you manage your projects and track time with ActiveCollab, while continuing to issue your QuickBooks for accounting.
ActiveCollab and QuickBooks are always in sync so if an invoice is marked as Paid in QuickBooks by the bookkeeper, it is also marked as Paid in ActiveCollab. This way, the bookkeeper only needs to spend time in QuickBooks while the team works on tasks and tracks time as usual.
Make Real Work Happen.
Start your free 14-day trial.