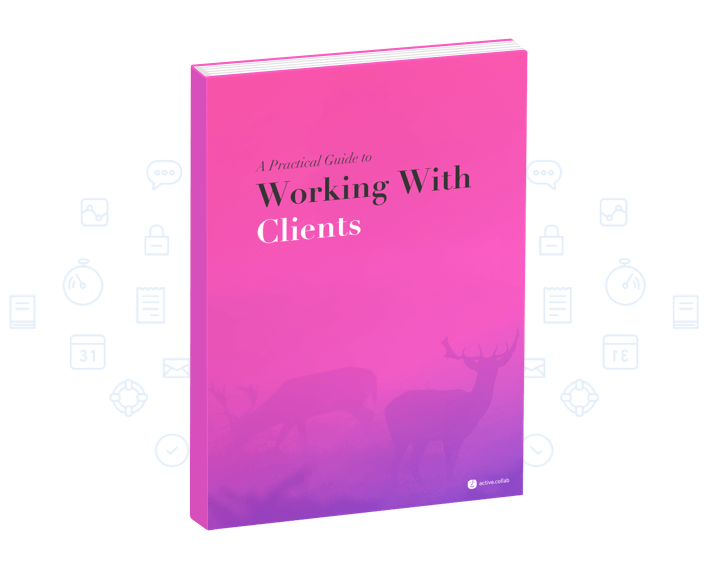 Everything you need to know to successfully negotiate and collaborate with clients, in one place.
What's Inside
Client Proposal & Collaboration
Screen clients, set the right budget expectations, and only take the projects that are right for you.
Clients should be the biggest collaborator on a project so don't build a wall around what you're doing.
Project Kickoff
Set up ground rules from the start so you don't spend the rest of the project extinguishing fires.
Legal & Finance
Never start working on a project before you make sure who pays what, why, and when.
book_details
Download this Ebook
All Newsletter subscribers can download this (and other) ActiveCollab Project Management Guides