Collaboration Software
ActiveCollab is a project collaboration software that will enable you to increase accountability and keep your team in the loop.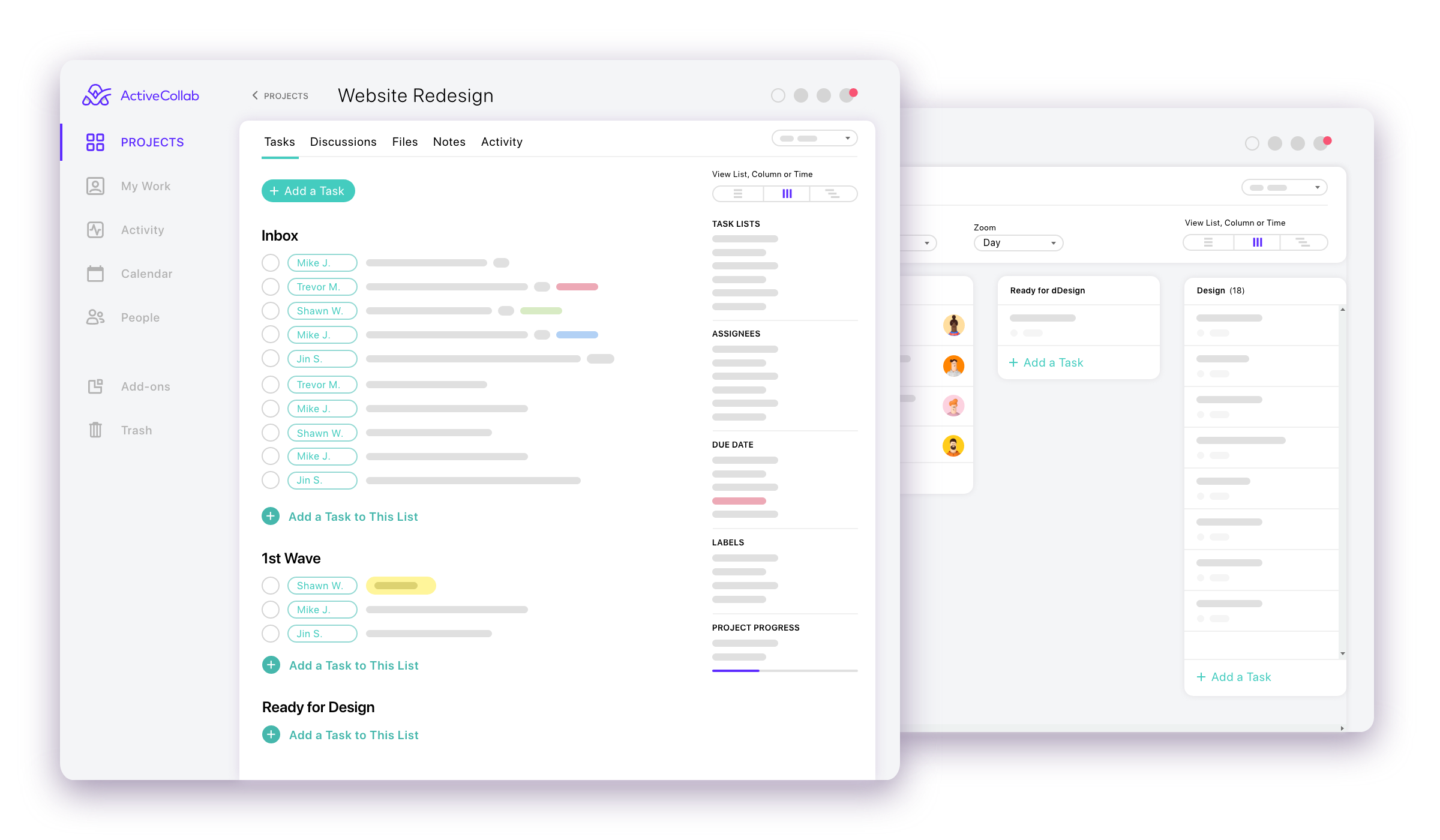 Set goals, lay down the steps, and deliver real value through meaningful collaboration.
Communication
Important information are no longer scattered across chats and emails.
Cooperation
Create a seamless pipeline for discussing and executing all projects and tasks.
Coordination
Ensure the entire team is involved, engaged, and connected.
"With ActiveCollab, I can easily check what happened the day before and get the clear picture of what is happening in the company. ActiveCollab helps me each day and keeps me regularly updated."
Grant Phillips
CEO @ Growth Labs Marketing

Transparency
Keep your team up to date with all relevant information required to complete their tasks and projects.
Accountability
Give your team the ownership over their part of the work and make sure that everything gets done.
Accomplishment
Pursue new ideas and perspectives to find better solutions and reach your goals.
Lead the collaboration initiative and get everyone on the same page.