Nowadays it's common to use a different app for each specific need. We use calendars for scheduling, chat platforms and emails for communication, spreadsheets for everything else. Even when we finally have it all in order, one person gets sick or a client changes the due date and we're back to square one.
Not to mention how hard it is to keep up and make sure everyone's briefed. Updating spreadsheets is not how we're supposed to spend our time.
Viewing, creating and moving each of your team member's daily activities in one place makes a lot more sense. Not only will you have the opportunity to see what everyone is working on, but you'll also be able to observe how are all your projects unfolding. Workload management at it's best.
The color code
Pick out whose workload you'd like to view and manage them all from one tool. Choose one person, a few, entire teams or everyone from your people section. At a glance, you'll see who's working overtime and who's underemployed. How? The daily numbers tell you all. And if you haven't put on your reading glasses yet, the colors on the screen will do the same.
Every person will have a certain number and color on each day's cell, so let's dive into their meaning. If the cell is green and has a checkmark in it, the team member has enough tasks to fill entirely all the working hours of their day.
If it's green and has numbers in it, you're not looking at a verse reference number, but rather at the number of hours that person has left at disposal that day. Good news if you have another task to assign them. The task can be completed even before its due date, and the person in question won't fiddle their thumbs at the office.
See any red cells in your Workload? They're red flags, there to alert you a team member is overloaded with tasks and needs a break.
Don't panic if you need to see a list of your completed tasks! You can see them on your Workload timeline as well.
Arrange & rearrange
The beauty of Workload lies in the possibility to rearrange tasks and have an overview in one place. Can't remember what that task is all about? Just open it and read away. Its description, progress, all the documents, and comments related to it will show up. It's not necessary to look up any info anywhere else.
Extend the due date of a task, or move it altogether by drag-and-dropping it where you want.
When changing the due date of a task, for example extending it for 3 days, if it happens one of those days is a non-working day, Workload will automatically move the due date to the next working day. The daily time estimate will be recalculated automatically as well.
Also by drag-and-dropping tasks, you can reassign them to someone who may have some time to spare. This way, you'll make sure everything gets done, on time, and no one burns out or sits idly.
If the person you want to reassign the task to has not been invited to the project, don't worry. A notification will pop up, alerting you and asking for a confirmation. No need to dig elsewhere and add them to projects manually. It's all automated, designed to save your precious time for more important things.
On the other side of the coin, there might be some projects you're not invited to, yet your team member is assigned to one of its tasks. We've made it possible for you to see when and for how long will they be working on it, but omitted the details of their duties. All because we value the right to privacy, as well as the necessity for accurate planning.
That's all folks!
You now know all the basics of our newest feature which we're so proud of. Designed to make your and your team's life easier, by making every hour count. Happy workloading!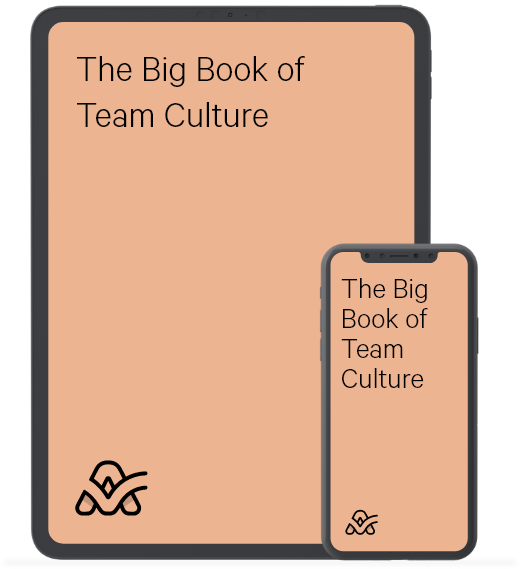 The Big Book of Team Culture
This article is just a small part of our Big Book of Team Culture. Get your hands on this free ebook and learn what makes a great team, how to improve teamwork, what it means to be a leader in a modern workplace, and how to create positive team culture - all in one place.