In the past few years, we've witnessed a rise in the number of epidemics. Common colds are not so common anymore, and each new virus gets its own name, much like hurricanes. Hurricanes, that instead of houses, wipe out lives and offices. So how can businesses survive in these modern, dangerous times?
Once a revolutionary solution, open space offices have become a great threat now. Coming to work is no joke. One must go through public transport, many door handles, and elevators. And when you finally get there, the room is full of bacteria. There are many industries that simply need their employees on site. However, there are those that can allow people to work from the comfort of their homes.
Remote work could be a lifesaver, literally. But how to actually let business flow without any hiccups?
The main ingredients
We can start by listing the most important elements of getting things done. Knowing what needs to be done, when, and who will be responsible for it.
Maybe we haven't been as vocal about our remote culture, but we've been cultivating and cherishing it for a long time now. Some of our employees visit the office only twice a year. How do we do it? Great discipline, communication, and collaboration.
Everything anyone does is written down in tasks. The assignees know it's up to them to transform briefs and requests into reality. They also know when that needs to happen, as a due date is easily set and altered if necessary. If someone wants to know what's going on with that task, they don't have to go to another office, look for the responsible person, remind them of the whole story, and then ask the question. Simply comment on the task and tag the right people!
Whenever anyone wants to know the status, all they need to do is open the task and read all about it, as the description, files, and all its progress is right there.
Time tracking
We take great pride in our integrated
Stopwatch
. It allows everyone to track their time directly on tasks or projects. Mostly we don't really need it, but we're aware it's very important for those who charge their services by the hour.
The tracked hours then pile up in the Time Report, which can be filtered in a plethora of ways. Managers can easily see who's been working on what and for how long. No need to go around the office and check on everyone!
On the flip side, each employee knows what they need to work on. In the My Work section, all the tasks assigned to that person are listed, along with their due date, sorted by project. Is there something that needs to be done ASAP? Mark it as "High priority" and it will be highlighted.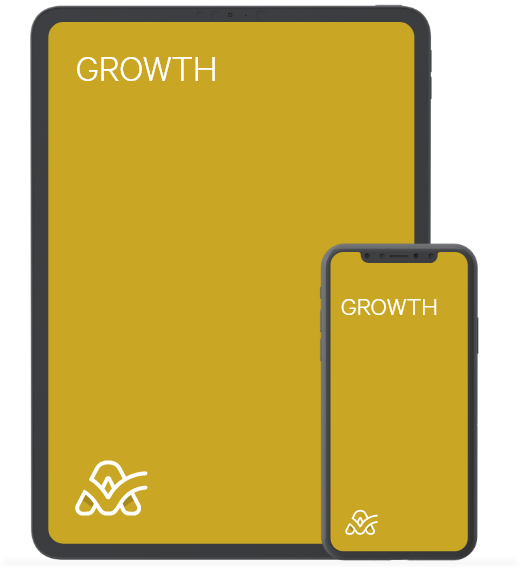 Growth: Everything You Need to Know Before You Can Grow Your Business
Growth causes processes to burst at the seams. What used to work fine now causes bottlenecks because more and more decisions have to go through the business owner. If you don't change how you work, that growth is unsustainable and will only make thigns worse. The book covers everything you need to know to avoid mistakes business owners commonly make when growing their business.
Building trust
Knowing what has to be done and who's working on what is nothing without trust. Fortunately, with such a system in place, it builds up in time.
Let us not forget about meetings. We try to make decisions together and have lots of brainstorming sessions, as we find them extremely useful. This is where video calls come to rescue. We can record them, or write down minutes of meetings, again - in ActiveCollab.
Notes and Discussions can be found in every project, and we use them to keep everything in one place, rather than scattered across chats and documents.
The future is bright
All this is just a fragment of the entire tool. Yet, it's enough for us to function properly, wherever we are. No matter what happens,
influenza has no influence on our day-to-day business.
And we plan to keep it that way!